By Nathan Holland, Systems Engineering Leader, Australia
With Krystal Cheng
Ever heard of a LAN party? Most kids nowadays wouldn't know what that is.
You see, when I was in college in the early 2000s, broadband wasn't as fast or available as it is today. So, I ran LAN parties with my friends.
I had four Cisco Catalyst 1900 switches, and we used them to host our parties in community halls. People would come and connect their computers to the switches and play multiplayer video games over our small 50-computer network.
That's what you call a party — or even the start of a career path.
I was born and raised in Sydney, Australia.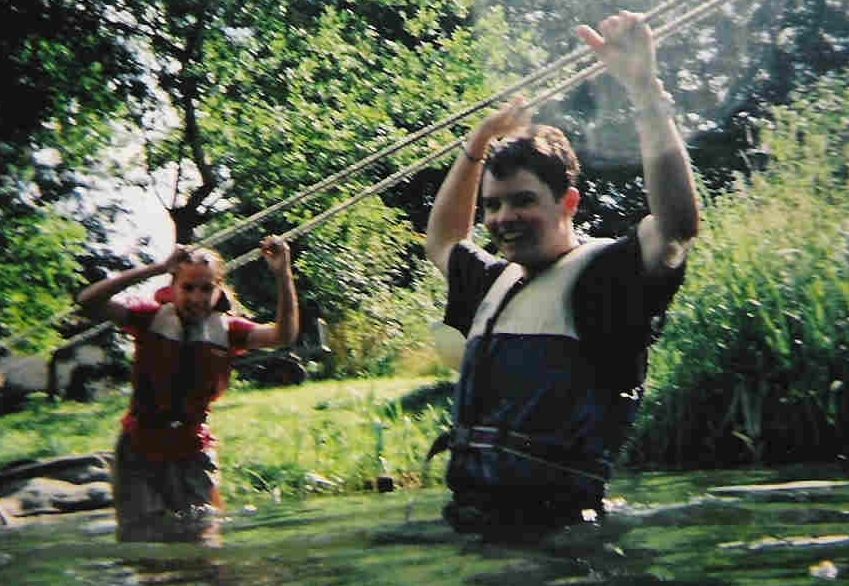 Pictured above: Nathan (right) working as an outdoor activity instructor in the U.K.
My exposure to tech came in primary school and high school, long before the LAN parties. My grandfather was an electrical engineer, and my father was an IT Manager. Those Cisco Catalyst 1900 switches I had? Those were used switches from one of my dad's IT contacts.
When I graduated high school in 2000, I wasn't quite sure which career path I wanted to take. So I planned to take a gap year in the United Kingdom.
Before leaving, I worked at an electrical retail store to save up money. I liked computers and electronics, so why not? Plus, there was a good staff discount!
Once I had saved enough money, I headed to the U.K. for a year, where I worked as an outdoor activity instructor.
I returned to Australia in 2001 to attend college at TAFE New South Wales to study Network Engineering. This felt like the obvious choice because I enjoyed gaming over networks and tinkering with computers. Network Engineering seemed like a good opportunity to learn how to set up networks for better gaming.
I heard about Cisco Networking Academy from an instructor at my college. It seemed like the Cisco Certified Networking Associate (CCNA) certification was a great entry-level qualification, which had a strong curriculum and was well respected by employers. I explored Networking Academy to learn new skills and improve my chances of securing full-time work.
It was brilliant.
I studied at night after my daytime work as a help desk technician. It was amazing to connect with people who were interested in networking like me, had similar skills, and wanted to work together so we could all get better. The hands-on aspect and labs were invaluable because, in the real world, knowledge alone was not enough.
Networking Academy changed my life.
It opened the door to my first commercial network engineering role for an Australian Securities Exchange listed company. Further studying for my Cisco Certified Networking Provider (CCNP) certification gave me the skills I needed to run a complex, international company network.
After a few roles as a network engineer, I moved into pre-sales engineer roles at an Australian software company and a networking vendor before joining Cisco in 2012.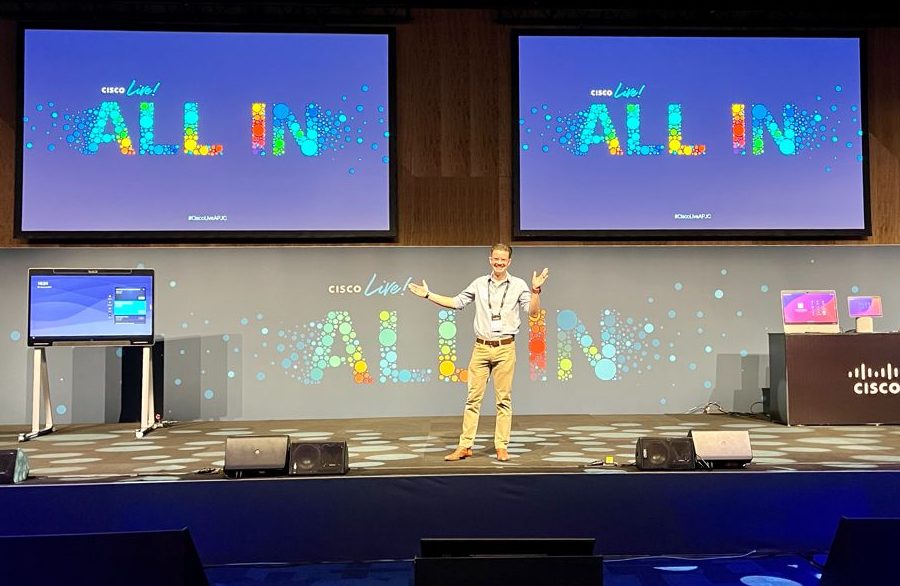 Pictured above: Nathan at Cisco Live Melbourne 2022.
At Cisco, I've held a few different roles, starting out as a Partner Systems Engineer looking after our awesome partner community. In 2016, I became an Enterprise Systems Engineer, where I partnered with some of Australia's largest organizations to shape their networks and businesses.
Since 2020, I've been a Systems Engineering Leader, managing a team of pre-sales engineers in Japan, South Korea, and Australia.
Just 20 years ago, I was hosting LAN parties with my Cisco switches. Now, I work here.
All these opportunities throughout my career were thanks to Cisco Networking Academy.
If you're looking to explore a career in IT, specifically networking or software, then Networking Academy provides a robust and up-to-date curriculum that makes you truly job ready. As a hiring manager for engineering roles, I always value candidates who have taken the time to obtain IT certifications and kept them up to date!
Networking Academy has made such an impact worldwide, and I've been very grateful to be a part of it, even if only for a short time.
I look forward to seeing what the next 25 years of Networking Academy will bring and how we can all change the world together.