By Edna Felix, Technical Project Manager at Cisco
With Krystal Cheng
As the 25th anniversary of Cisco Networking Academy approaches on October 18, 2022, I can't help but reflect on my own experiences as a former student.
Networking Academy opened doors to several opportunities for me in tech, which eventually led to my dream career: A job at Cisco as a Technical Manager.
Now, I am able to achieve my dream life. I can build a home, support my family, and dream bigger than what I ever thought possible.
As I look back, I remember that life wasn't always this way.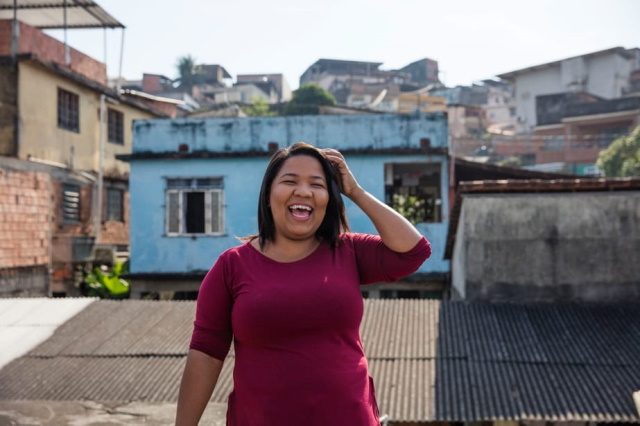 Pictured above: Edna on the terrace of her home in Rio de Janeiro in 2016.
I was born in Rio de Janeiro, Brazil.
My parents, two brothers, and I lived in Belford Roxo, one of the poorest cities in the state just 22 miles (37 kilometers) outside Rio de Janeiro.
Throughout my childhood, I faced hunger because there wasn't any food in the house. I didn't have clothes to wear, shampoo to wash my hair, soap to shower, or toothpaste to brush my teeth.
I didn't even have a birth certificate until I was 19. It was as if I didn't exist.
When I was a kid, I heard a lot of people saying that IT was the profession of the future. So, I decided that I was going to pursue a career in IT to give my family a better life.
This journey started when I enrolled in a computer course after school.
I was 11 and living with my family in Ricardo de Albuquerque, a suburb of Rio de Janeiro.
My mother only earned 90 reais a month (about USD17), but the course was 45 reais.
She knew how badly I wanted to take the class, so she paid for it. That was my first exposure to the IT world. But because of my circumstances, I wouldn't be able to pursue IT further until much later in life.
I worked at a pizzeria as a telephone operator, cashier, and pizza maker. I was a telemarketer, traffic attendant, cleaner, manicurist, cafeteria attendant, and many other jobs.
In 2015, I was finally able to attend Faculdade de Educação Tecnológica do Estado Rio de Janeiro.
In a networking class, my professor told us about Cisco Networking Academy. He said that a Cisco Certified Networking Associate (CCNA) certification was one of the best ways to get a job in tech.
This was my big chance to break into IT as I had always dreamed.
The Networking Academy course was taught at Nave do Conhecimento, just seven miles from home. CCNA 1 and CCNA 2 were offered there for free, so that people could gain the tech skills needed to work in the 2016 Olympic Games.
That was where everything started coming together for me.
At the Olympic Games, I worked at the NBA House as a network technician. My supervisor would later become my first manager at Cisco.
A few months after the Olympics, my supervisor called me in for an internship interview.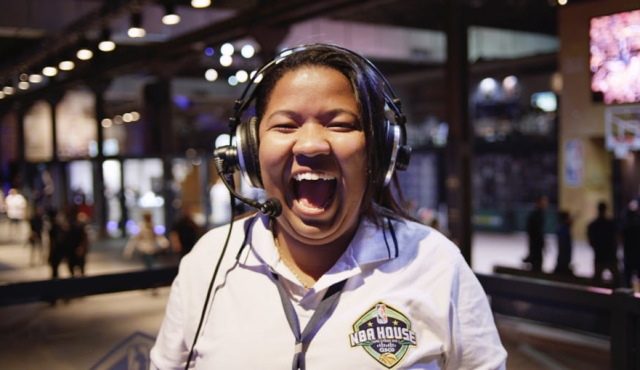 Pictured above: Edna at the NBA House in the 2016 Olympics.
I was so happy, but I almost didn't go.
I had gone to several IT interviews in the past, but they always told me no.
But this time, I was hired.
I joined Cisco as an IT intern in June 2017. It was an honor to work at one of the biggest companies in tech and a company where I had just received my certifications!
During my IT internship, I provided IT support to employees in Brazil. Two years later, I was hired as a red badge IT Analyst, where I provided support for office operations.
In June 2021, I was hired as a full-time Technical Manager of IT projects. I coordinated IT operations in mobility, network equipment upgrades, telepresence, and more.
I still manage data and voice circuits for the offices, too — a skill I picked-up in my Networking Academy training.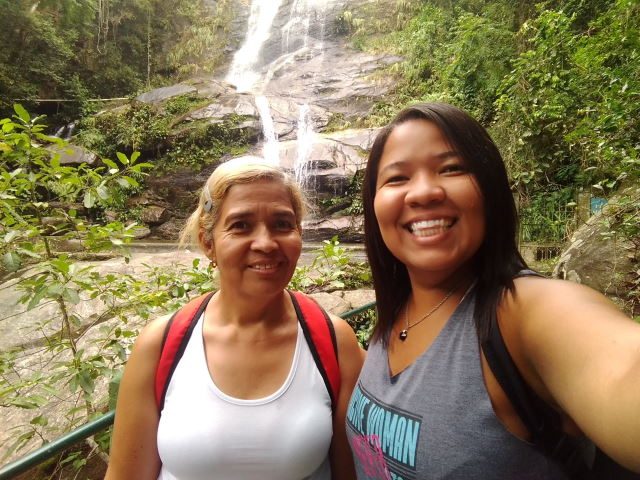 Pictured above: Edna and her mother at the Cascatinha Waterfall at Parque Nacional da Tijuca.
Cisco Networking Academy helped me find a job in tech.
In my current role as a Technical Manager, I have been able to give my mother a better life. I was able to finish building my house and I can dream of having a child because I can financially support a family today.
For those looking to enroll in Networking Academy courses, I say that it will be hard. But it will pay off.
You won't regret learning from the world's longest-running learning and skills development program of its kind. With 11,800 academies, over 29,000 instructors, and 17.5 million learners in 190 countries, the opportunities are endless.
That's certainly how it felt to me. Joining Networking Academy was one of the best decisions of my life.
###
Related content: