By Majka Klemmer and Diane Poduch
Senior Engineering Leader Alok Menon used to start his days in a carpool with his colleagues in Bangalore. They were — and still are — a very close-knit team that joined Cisco in 2018 as part of the July Systems acquisition.
Making the most out of a traffic-filled, two-hour plus commute each way, they took Webex meetings together in the car and started their workday well before they actually arrived at the office.
"We used to discuss a lot of things loudly. The office would come alive when we were all there," Alok recalls with a smile. "And sometimes it could be late getting home since you had to wait for everyone to be done with their day to travel back together."
As pandemic lockdowns happened, most of the team moved away from the city. When regulations eased, they'd go in the office occasionally or meet at a café.
Fast forward to 2022.
Hybrid work is in full swing. And the closeness of the team remains.
Most of Alok's team goes into the office at least two days a week, while others enjoy the flexibility to work remotely. Team members come into the office when they're needed.
"Hybrid work has boosted morale and our commitment to our work," Alok shares. "We can meet our personal obligations without affecting productivity."
And their own work experiences and team synergy propelled hybrid work solutions like DNA Spaces, Smart Workspaces, and OpenRoaming forward.
Alok's team achieved success because they innovated on what's most important — how best to work together.
How it started
Alok catches a quiet moment during the day in his backyard.
It was very hard initially for Alok and his team to work together during the lockdown.
"We spent a lot of time in meetings," he laments. "What used to take five minutes to quickly sync with someone in the office would take so much longer. Multiple meetings would be going on at the same time."
In fact, Alok's days were so full of meetings, he couldn't find time to do actual work. The team struggled with work-life balance.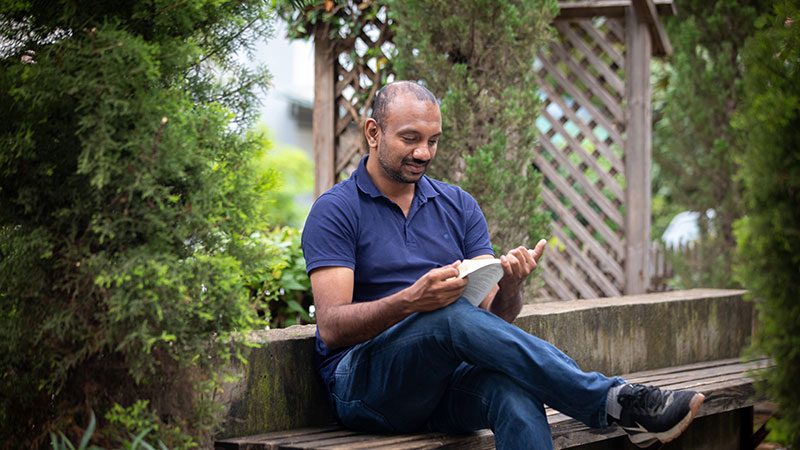 Pictured above: Alok catches a quiet moment during the day in his backyard.
"People were feeling burned out," he explains. "We thought, 'No, we don't need to pull everybody into these meetings.' We figured out which meetings were important for everyone to attend and which ones only a select few needed to attend."
Webex also helped. Alok's team created groups so everyone could stay informed. This reduced the need for so many meetings and made sure people weren't working in isolation. People could respond on their own time and not feel like they had to discuss everything in a meeting.
Alok remembers making a point during meetings to ask people how they were doing and how their weekends and holidays were. That helped the team align, work together better, and get things done faster.
"Even though many of us were going through the worst time of our lives, there were positive vibes," he says. "We understood the need for empathy and got to know one another even better."
The result? No missed deadlines and innovation powering hybrid work solutions that customers need. Alok and his team found their rhythm.
How it's going
Alok shares a laugh with his coworkers at the Bangalore office.
Alok usually works three days in the office and the rest of the week from home.
Alok likes having the flexibility to decide how he wants to work.
In the office, he uses whiteboards in conference rooms to brainstorm and collaborate with colleagues.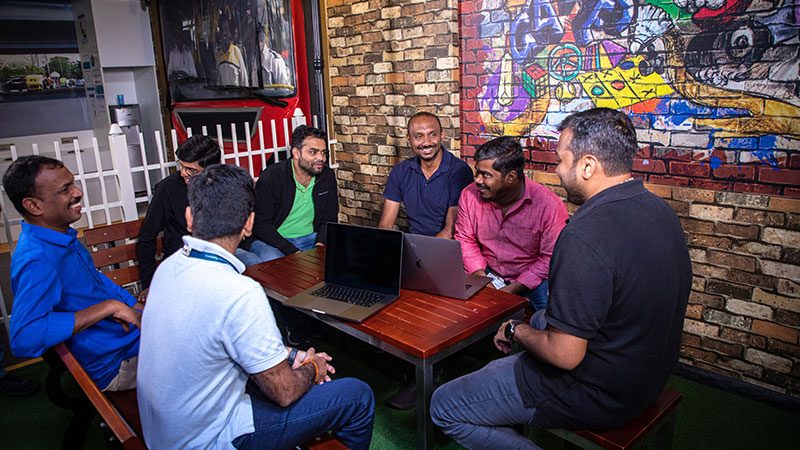 Pictured above: Alok shares a laugh with his coworkers at the Bangalore office.
"I think ideation happens best in the office," Alok declares. "There is a saying we had at July Systems, 'None of us is smarter than all of us.' I truly believe we can put that into practice in the office."
But when Alok has more individual or finalized work, his productivity at home is higher. He can focus without as many distractions.
In fact, the time he used to spend commuting is now spent on a Cisco-sponsored university course in data and analytics.
And Alok has the flexibility at home to spend time with family or even take a quick nap to re-energize himself before working with his American colleagues into the evening.
"It doesn't matter if you take six breaks during the day — the work achieved speaks for itself," he explains. "We are a very fast-paced team of 60 engineers. We manage new product features rolled out on a weekly basis."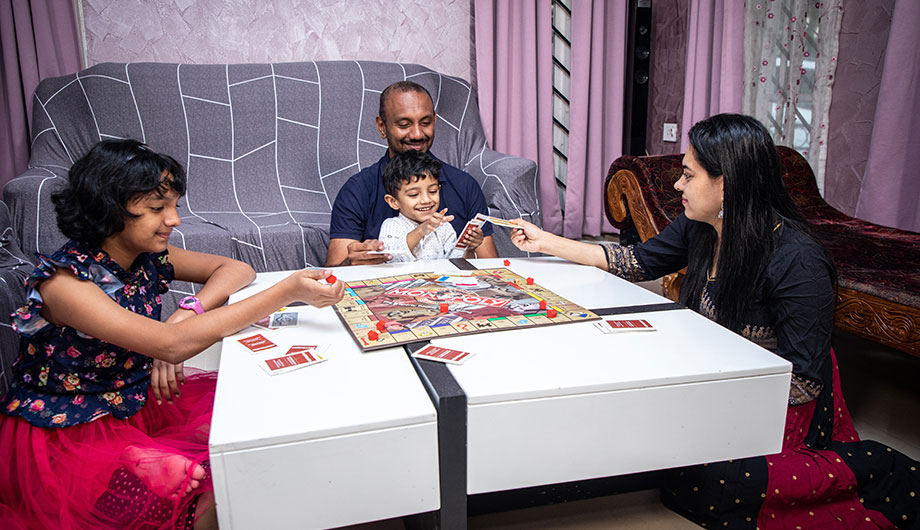 Alok and his family (daughter Advaita is 10 years old, son Advait is 3 years old, and wife Aparna) playing a game of Monopoly.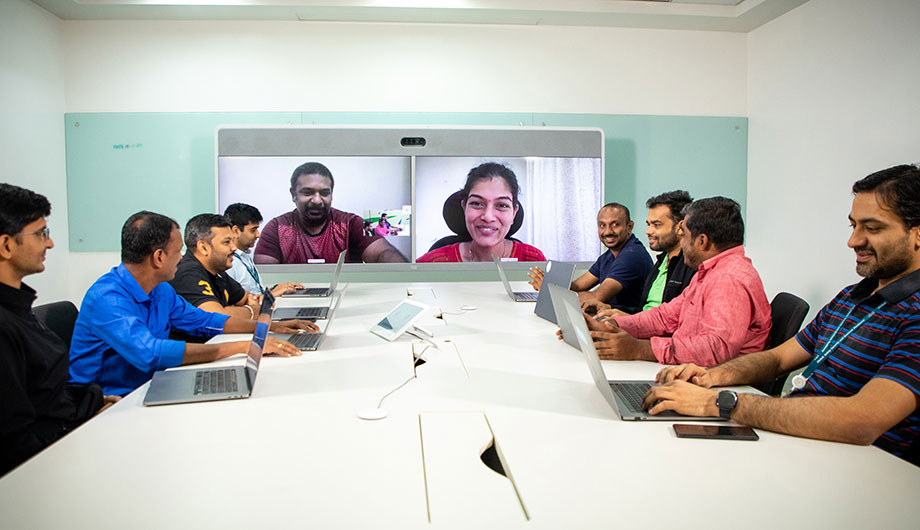 Alok and his team during a hybrid meeting at the Bangalore office.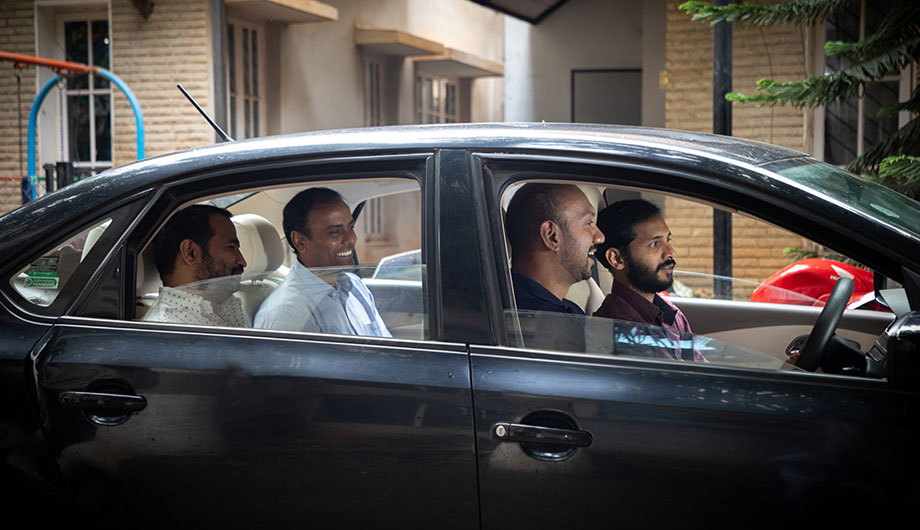 Alok and his teammates still occasionally carpool to the Bangalore office.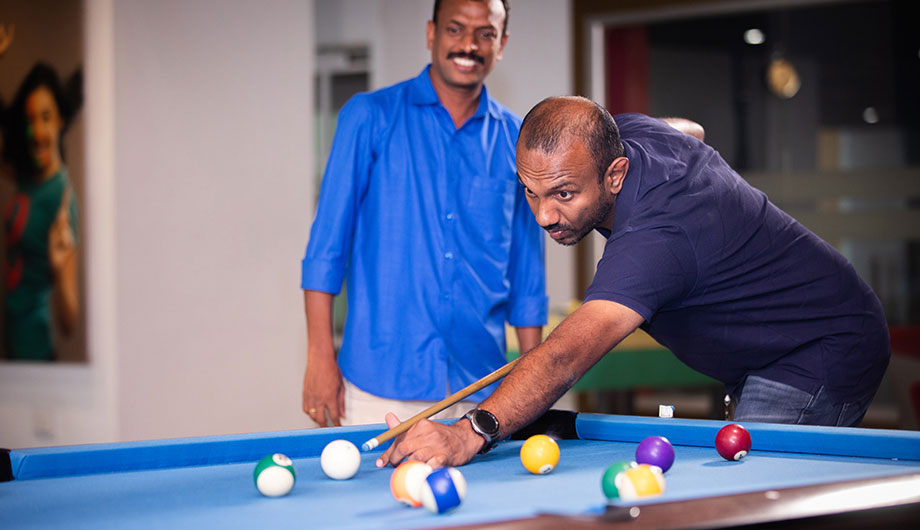 Alok and his teammates take a break and shoot some pool at the Bangalore office.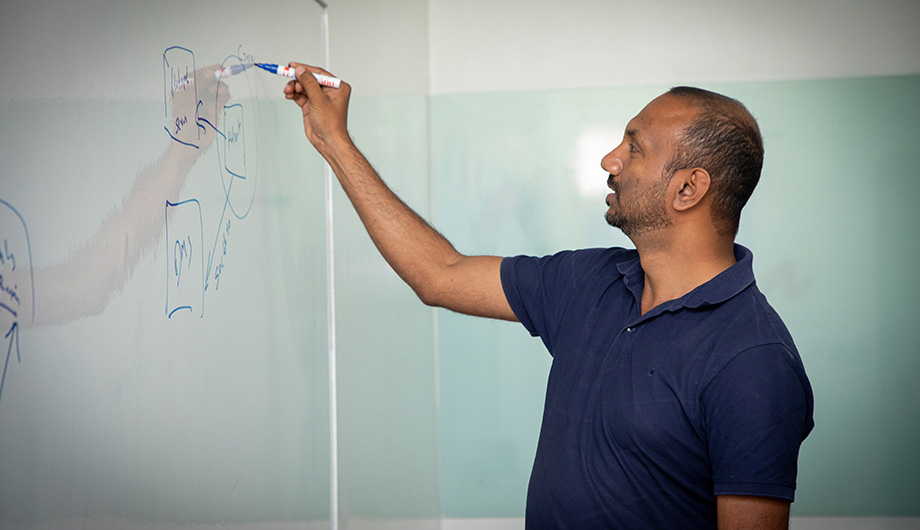 Alok whiteboards some ideas during a hybrid meeting.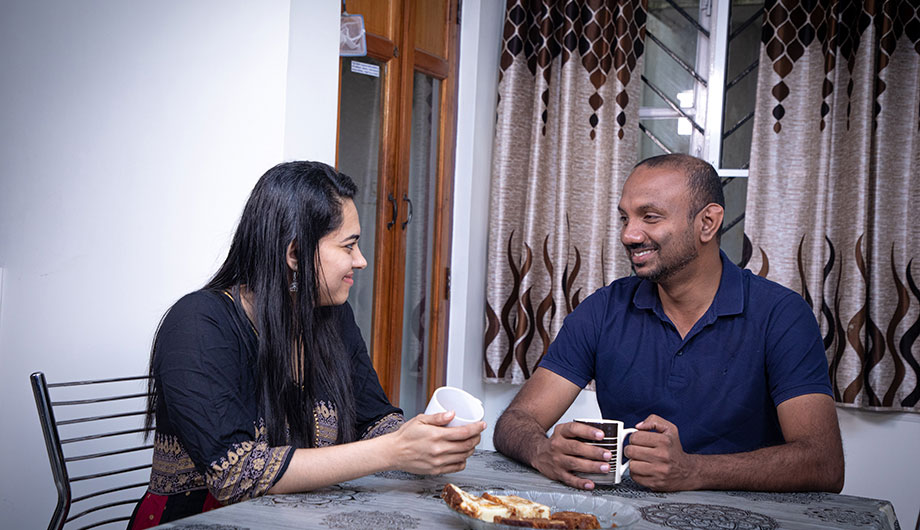 Alok and his wife Aparna enjoy a moment during a tea break on a work-from-home day.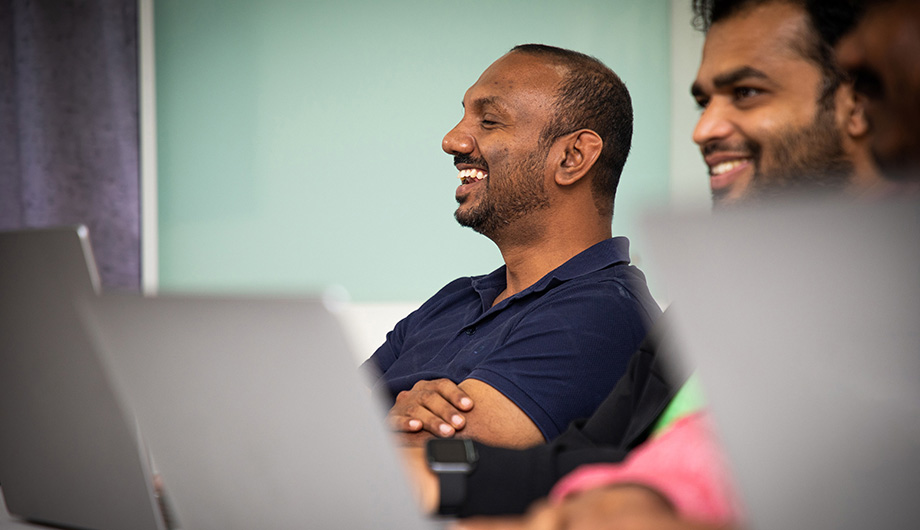 Alok in a meeting at the Bangalore office.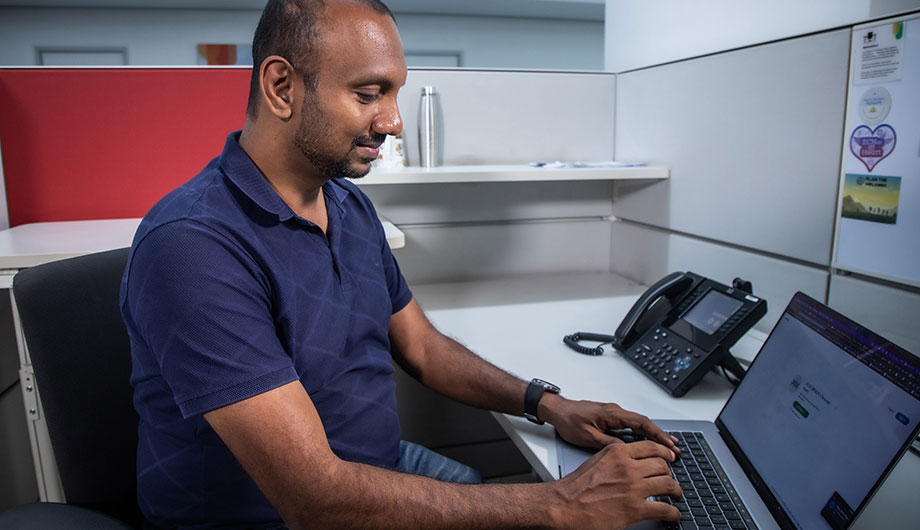 Alok working from his cubicle in the Bangalore office.
How it led to impressive results
Alok and his team played a big role in the overall development of DNA Spaces and OpenRoaming — two solutions transforming how the physical world and online world connect.
"We provide the cloud solutions that didn't exist in the Cisco stack yesterday," he beams.
Alok thinks more innovation on his team happened during the lockdown than when they were in the office. As the market presented major opportunities, his team moved quickly to tackle hybrid work solutions in high demand.
Alok's team knew they could help businesses work efficiently during the pandemic because they were going through it themselves.
As the DNA Spaces team imagined going back to the office, they realized occupancy rates in buildings needed monitoring so people could better plan their days and stay safe.
Smart Workspaces — a new addition to DNA Spaces — was born.
"You can walk into a Cisco building, look at a map, see what meeting rooms are available, the air quality, the temperature, and book rooms quickly from an interactive Webex screen," Alok explains.
Alok admits a lot of innovation happened that he wouldn't have spent the energy on in the office.
"It's just a different kind of thought process," he shares. "Even though the pandemic took away things, it gave us a lot of opportunities we didn't see before."
Alok and his team are busy running field trials with many eager customers.
"In DNA Spaces, we are one step ahead of the latest technology stack," Alok says. "We always embrace what's new and try to adopt that into the product line."
Sounds a lot like the inner workings of his team, too. We can't wait to see what Alok and his team do next.
###
Related content: