This is a guest post by Cisco Communications Manager Karen Bruntz.
When TelePresence was launched in 2006, the idea was to offer a meeting experience where people in two separate rooms could meet as if they were in the same space.
Those rooms could be thousands of miles apart — on different continents, even. And in that room, it would almost feel like people were all physically together.
For those who experienced is early days, TelePresence felt like a game changer.
A ton of buzz and anticipation
In the mid-2000s, there were rumblings and rumors around Cisco of a new meeting technology.
Conference rooms in San Jose, Hamburg, and a handful of other locations worldwide were taken offline. Construction sounds could be heard behind the locked doors.
Collaboration Senior Product Manager Anders Mortvedt shared, "TelePresence was designed for point-to-point calling between two equal rooms. It required a dedicated room, dedicated hardware. It was a fantastic, tailor-made experience. When you make sure it's the same on both sides, you feel like you're in the same room."
A truly immersive meeting experience.
TelePresence was showing up in films and television shows. It was so exciting for employees to see Cisco technology in pop culture. For so long, Cisco had been the plumbing of the internet — always working but rarely noticed.
Way beyond a dedicated room
Conferencing needed to get more flexible. It needed to account for users who were not just in two identical, dedicated rooms.
"We were starting to lose some of the benefits of the immersive studios," shares Anders. "They were designed to be replicated on the triple screen system at the other end. What do we do if that's presented on the single screen at the other end?"
And there was still the need for a high-end, executive meeting room where people really have the feeling of being in the same room.
The team had to figure out how to bring the best of both worlds together. So they interviewed roughly 70 customers to understand what was really needed in the next generation system.
"They wanted us to have a more flexible space that's not dedicated for a single purpose." Customers wanted a system that works with laptops, huddle spaces, desks, and meeting rooms," Anders explains.
"They wanted one button to push, multi-point meetings, and to see as many people as possible. Oh, and they wanted the technology to blend into the meeting room environment."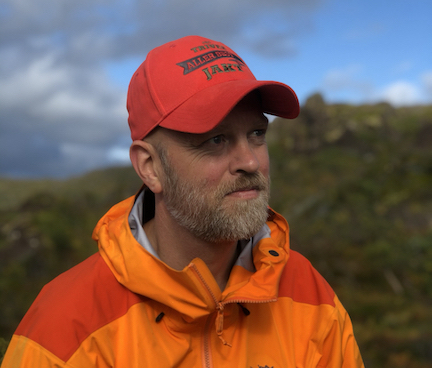 Image caption: Collaboration Senior Product Manager Anders Mortvedt
Primed for Panorama
The team set out on a journey to combine the two worlds.
And that's what they've done with Webex Room Panorama.
"We've merged the best of both worlds by creating a videoconferencing system that allows you to experience truly immersive calls, as well as the hybrid world of multi-point meetings with different types of devices — whether they be dedicated videoconferencing devices or soft clients on laptops or phones," Anders notes.
He says, "We've taken the ultimate immersive TelePresence experience and moved it to your favorite meeting room. A room where you allow for normal windows, natural light, a comfortable environment, where you want to sit for hours without having this feeling of being in a dungeon with fake light."
"We focused on a set-up that allowed for natural communication across the table for the in-room attendees. The shape of the table widens towards the video system to allow everyone to have a great overview of the remote participants — while the remote participants can also see all of the in-room attendees," he adds.
"There are two screens for people and one for content, allowing for multi-point meetings via a mix of personal devices. And by moving this onto our standard video conferencing technology platform, it also allows for the flexibility our customers really appreciate."
Today and beyond
Whether we're back in 2006 or here in 2022, our collaboration technology continues to change the game and set a high bar for the competition.
While we no longer sell TelePresence, the idea of immersive meeting experiences lives on in Webex Room Panorama.
Panorama was designed from the ground up with hybrid work in mind — even before hybrid work was a familiar phrase. We've been living and breathing hybrid for a long time. This is nothing new to us.
Look out for the new Panorama meeting rooms in more Cisco offices over the next few years.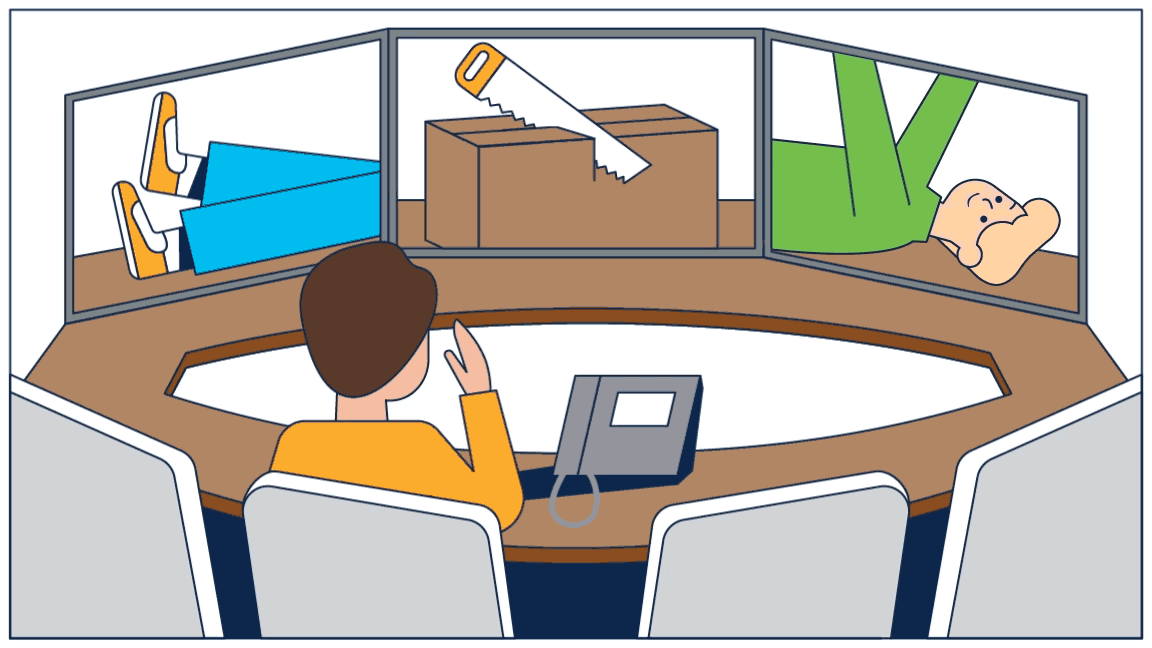 Employees recall the early days of TelePresence
Security and Trust Technical Leader Jonathan Kessler recalled a playful misuse of the technology.
His team "sawed" an employee in half.
The right screen showed the head and shoulders of a colleague in RTP. The middle screen was a huge cardboard box in San Jose, and on the left screen appeared the legs of a colleague in Boxborough.
"From our boss' perspective in Austin, it looked like a person lying with their middle inside a cardboard box. And we happily sawed through the box, accompanied by appropriate noises and movements from the head and legs," Jonathan remembers.
"When TelePresence was introduced, you could not have gotten a room as a mere mortal," says Texas-based Technical Solutions Architect Dirk Schroetter. "All the systems — at least in Germany — were constantly used for internal meetings by the regional sales managers, country leaders, etc. It took months before I could get into my first TelePresence room."
"In the early days of TelePresence, a timer counted down the last five minutes of the meeting," shares Global Collaboration Sales BDM Chris Palermo. "The TelePresence rooms were always in demand, so they had to remain on schedule. A meeting running long was not an option because they were booked back-to-back-to-back.
I'll always remember the frenetic activity once the countdown clock popped up," he adds. "People scrambling to finish a thought, wrapping up action items and next steps. Once the clock hit 0:00, the meeting dropped, and it all went black."
No meetings running overtime in those days. We should take note.

###
Related content: