By Lorenzo Garcia-Garth, Systems Engineering Leader
It was the early 2000s in Chicago, Illinois. After my less-than-stellar high school career ended unceremoniously because of poor performance and horrible attendance, I was dismissed. I could reapply for high school again in one year.
I was devastated.
But I knew there were alternative paths to graduate so I could attend college and learn about technology, which I always had a passion for.
I eventually earned my high school diploma from an unaccredited foundation and went on to college.
An advisor told me that, in addition to a college degree, I would also be Cisco Certified through their new Networking Academy.
At the time, I had no idea what that was.
I can't lie — those courses were tough! Early on, I often felt lost in class and did not perform my best. My finances kept me from continuing college, but I left with knowledge and a hunger for more.
What I learned from Networking Academy was recognized by employers.
Seven months later, I landed my first job in tech. In January 2007, I began work at CDW as a Configuration Technician. This job was everything to me.
My life changed immediately.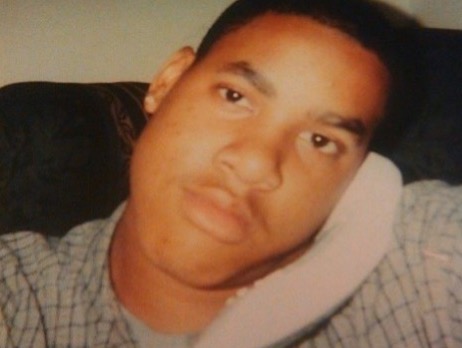 Teenage Lorenzo in the early 2000s in Aurora, Illinois.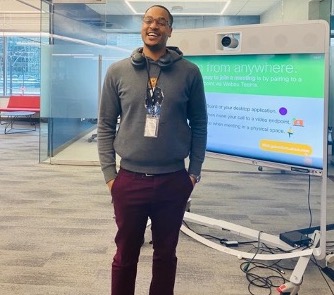 Lorenzo at the Chicago Cisco Meraki office.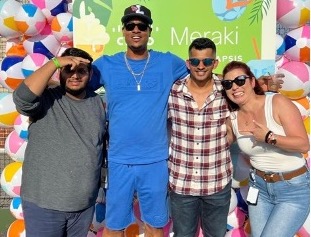 Lorenzo with fellow Cisco Merakians at a Chicago
Before, money was hard to come by. My mom and I lived in a tiny motel-like studio apartment above a pawn shop for a few months. We eventually got locked out for not keeping up with rent payments
I experienced homelessness for a few weeks before ultimately moving into my grandma's house with 13 other family members.
After two paychecks from CDW, I moved out on my own. Life has improved steadily ever since.
Even after I left CDW, I continued my career in tech. I worked as a Lead Data Center Operations Engineer, Network Operations Center Shift Manager, Incident Management Manager, Technical Manager, and more.
In 2018, my good friend landed a role at Cisco Meraki in San Francisco. They showed me pictures of the office and talked about the culture.
My career was full of cool opportunities, but after hearing about Cisco Meraki, I had to get there!
After a couple of tries, I was hired as the first Network Support Lead Manager in Chicago in 2018. Since then, I've been promoted twice and look forward to continuing my career journey here forever!
Because Networking Academy was so good to me, I pay it forward as much as I can.
I have worked with the Networking Academy team to get Cisco Meraki certified as an Official Cisco Networking Academy facilitator. Now we host Networking Academy classes through a partnership with City Colleges of Chicago, Chicago Public Schools, and a nonprofit called the National Able Network.
Soon we'll host free classes in our Chicago office!
For those interested in enrolling in Networking Academy courses, my advice is to just stick with it.
At times, it will be difficult but it's so worth it. With 12 months of focus, you can change the trajectory of your life and your future.
Find your own career path with the Cisco Networking Academy.