In a keynote address at Cisco Live Melbourne this week, Cisco's Dave West highlighted the deep challenges — and unique opportunities — of our fast-changing moment in time.
Cisco Live is the company's premier event for connecting with customers and partners. And despite the global upheavals since the last time the event was held in Melbourne, West quickly shifted to a high note of optimism.
"Fast forward three years and we have seen a decade plus worth of digital transformation that has happened in the world," said West, who is Cisco's president for Asia Pacific, Japan, and Greater China (APJC). "Hybrid cloud, hybrid work, cybersecurity, everything that's going on the application market. Massive discontinuity has happened. And with that it's created tremendous opportunity. It's pretty cool right now to be in IT. Businesses cannot run without it."
IT may be cool. But IT teams are stressed with complexity and security challenges. So, a key theme of the event was Cisco's profound level of innovation in networking and its implications for the future of business, and the planet.
That innovation is driven by a higher purpose: Cisco's commitment to powering an inclusive future for all. And that applies especially to the APJC region, West stressed, with its rapidly expanding middle class, megacities, and innovative companies — but with a full one billion of the world's three billion unconnected people.
"Cisco's purpose is to power an inclusive future for all," West stressed. "And that's exactly what we want to do in this region of the world. Technology could be the great equalizer. It could provide equality and give everyone access to opportunity."
Of course, at Cisco, innovation is also driven by close relationships with partners and customers, with an understanding of their biggest challenges. And West cited the five key areas of concern for customers: transforming infrastructure, reimagining apps, securing the enterprise, powering hybrid work, and enhancing customer experience.
"We've been listening to you, and you've been pretty clear about what we need to do," West continued. "And we've rotated everything we're doing at Cisco around these five areas."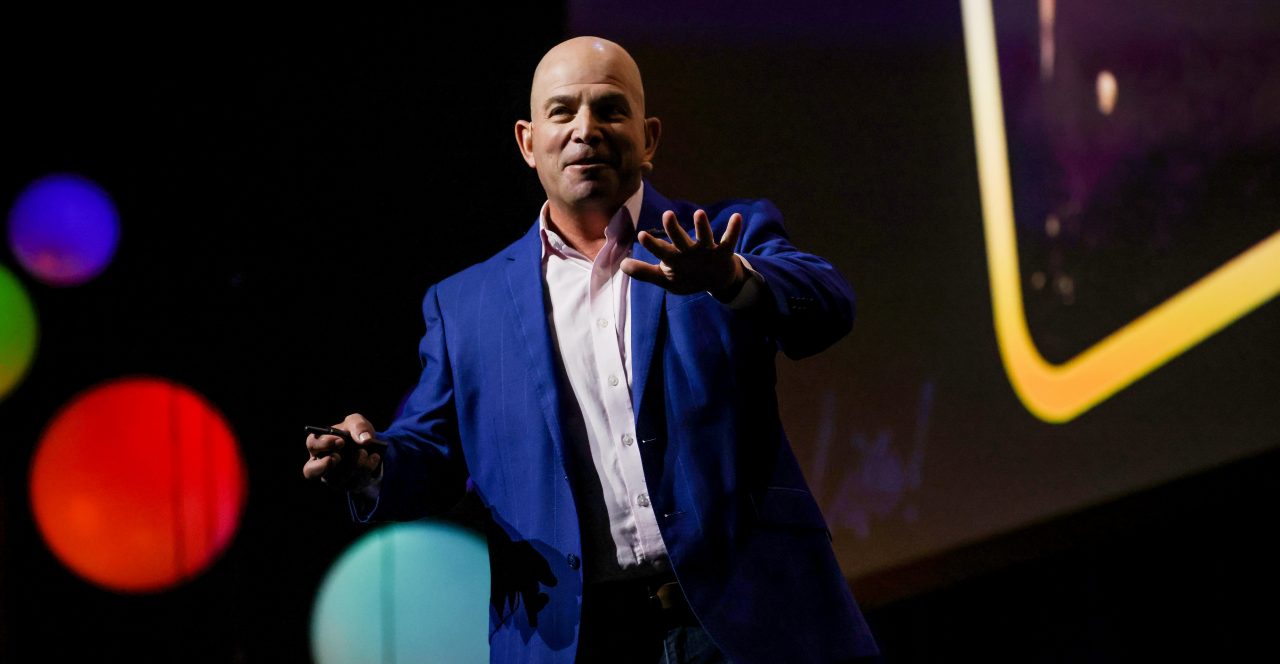 Pictured above: Dave West, President for Cisco Asia Pacific, Japan, and Greater China (APJC)
Blazing-fast Infrastructure that's simple to scale, manage, and monitor
West then introduced Michael Beasley, Cisco's VP and CTO of networking. Beasley began by stressing the critical importance of mixing powerful networking technology with simplicity.
"Our growth strategy begins with one simple vision," Beasley said, "to transform infrastructure with simplicity. As we help to modernize your businesses, we see the network as the foundation for delivering unified experiences, but beyond fantastic user experiences, we also believe that the IT experience itself must be simple. Because if the IT experience suffers, ultimately the end user experience will also suffer."
Complexity, he continued, has far-reaching impacts: "The underlying cause of most frustration for networking teams is indeed complexity. It creates errors, it creates outages, it adds cost to our operations, and causes us to waste time. It also can expose our infrastructures to security risks."
Cisco's platform strategy is one key to solving the network complexity issue. By integrating many varied capabilities into a single-pane-of-glass solution, each platform can simplify a vast array of challenges.
"We believe that the platform is foundational," Beasley stressed, "and the future of simplified networking. The platform is easy to start using, it's easy to scale, and most importantly, it's easy to innovate both within the platform and on top of and around the platform with regard to its APIs."
Beasley cited a few examples of Cisco's platform strategy at work — Meraki, Nexus Cloud, DNA Center, Intersight, and ThousandEyes — while highlighting their continued evolution.
"By enhancing a platform strategy with the principles of cloud operation," he said, "we believe that even greater outcomes can be achieved. For example, we have introduced cloud-driven automation for Catalyst and Nexus. We've added rich network insights to make networking more predictive with ThousandEyes WAN Insights, and we're enabling lasting value and customized experiences via the API interfaces on top of our platforms."
All of which is moving the network from reactive to proactive to predictive capabilities.
"ThousandEyes WAN Insights," Beasley added, citing just one example, "will use AI and ML to forecast network conditions and to be able to predict performance before problems occur."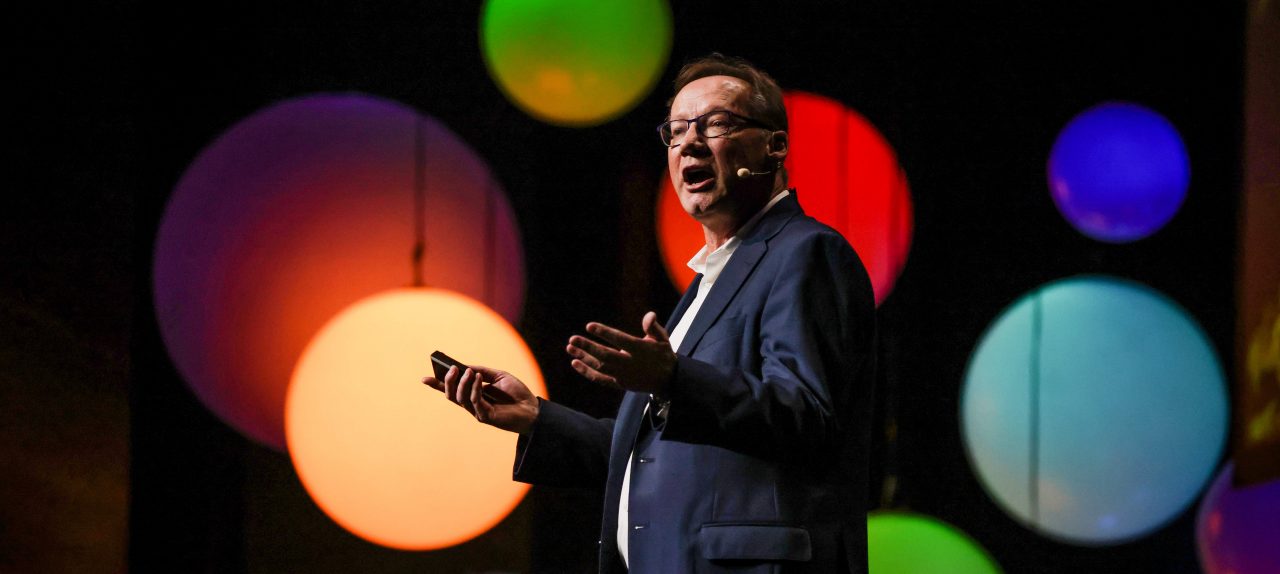 Pictured above: Michael Beasley, Cisco's VP and CTO of networking
Security in a complex, multicloud world
The message of simplicity extended to the challenges of security in a complex, multicloud world, especially as hybrid work and IoT send users and endpoints to the far edges of the network.
As Jeetu Patel, Cisco's EVP and GM of security and collaboration explained, the company's platform strategy is again paving the way forward, with a bold solution called Security Cloud.
"Regardless of whether you're working in a branch office or a home office or you're working in a kiosk or you're working at your corporate headquarters or you're working in your car or a Starbucks or a coffee shop," Patel explained, "we make sure that you can connect to the Security Cloud and from there, be able to connect to a SASE application that you might be using or the internet or connect to a private application or to your data center with the same level of fluidity of experience and no friction in that experience."
Moreover, as Patel said, the average company employs a complex array of security solutions from 50 to 70 vendors. A platform like Security Cloud can lessen that complexity greatly.
"We make sure that the security cloud can have services around Zero Trust, can have services around SASE, can have services around Firewall, all with a unified policy engine," Patel explained. "And we make sure that you actually have the ability to also not just protect things at run time, but also at build time. And if you do have a breach that happens, you have threat intelligence that can allow you to detect, respond, and remediate that breach."
As for user experience, Patel explained how Cisco is creating a consistent design interface for all its products.
"We are standardizing on a design system called Magnetic," he said. "And so, if you have a screen for Meraki and if you have another screen from Umbrella, you will actually start to see a lot of commonality in the way that these systems look. And they will be experiences where you can actually start to predict the way that a system's going to operate. So, you don't have to keep learning new things when you buy it from the platform."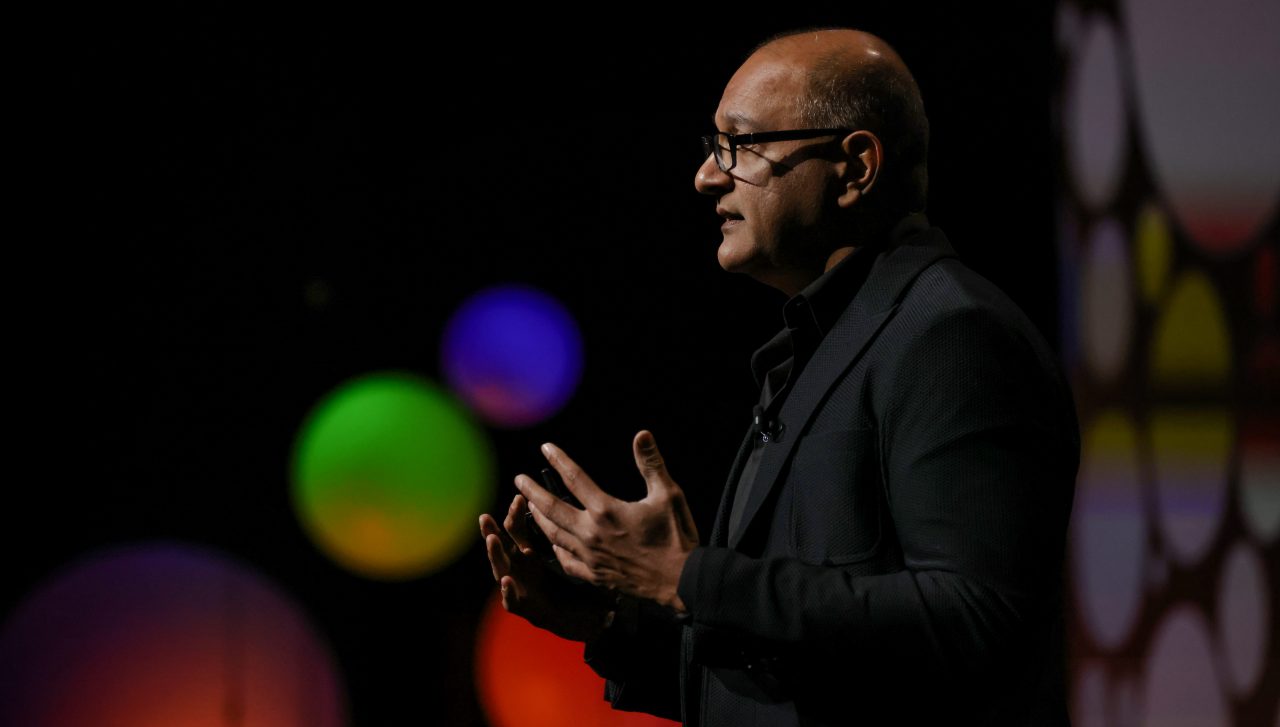 Pictured above: Jeetu Patel, Executive Vice President and General Manager of Security and Collaboration
From domain monitoring to full-stack observability
Another factor driving IT complexity is apps. Today, applications pretty much are the business. And downtime or latency in an app means instant loss in revenue and brand loyalty. In highly distributed multicloud environments, however, it's exceedingly difficult to isolate a problem when it occurs. And domain monitoring doesn't cut it.
Joe Byrne, executive CTO of AppDynamics, described how Cisco's full-stack observability offering is a game changer, driven by integrated, platform-based solutions like AppDynamics, ThousandEyes, Intersight, and SecureX. Together, these offer precise insights into any domain, including apps, networks, clouds, or APIs, while providing real-time business insights and dissolving silos between IT, developer, and security teams.
"Bringing that level of insight to the technology teams changes how the game is played," Byrne said. "I've seen my own teams in utilizing these things change their perspective to where now they feel like they can come up with new ideas, they can give suggestions on how we can improve things, how they can make things better because they understand their impact. That's a real game changer for technology teams."
Purpose powers all
As Dave West stressed, sustainability is a critical element of Cisco's core purpose: powering an inclusive future for all. And he cited Cisco's commitment to reach Net Zero goals by 2040.
"We're committed across our entire portfolio to drive sustainability," West said. "We think about the circular economy every day, reusing components, taking back equipment, being able to make sure that we're doing our part for the planet in connectivity. Think about the work that we do around routed optical networking solutions and Silicon One, which saves a tremendous amount of power — 96 percent of energy savings with 35 percent in performance improvement. Look at the hybrid work opportunity. It will help us save the planet, get vehicles off the road. And look at the work that we're doing with Nexus Dashboard to monitor power consumption across the data center."
Ed Green, head of commercial technology at McLaren Racing, showed how Cisco customers are driving much of this demand, and how visibility and insights into his network will help his team reach their sustainability goals.
"I want to bring real-time decision making to things like sustainability and the sort of where that started for me was looking at the network and I had all of the telemetry coming from all my switches across my entire network. And I could show our sustainability director minute by minute the power consumption of my entire Cisco network."
In the end, West brought it back to the partners and customers before him, emphasizing that the future will be all about collaboration — and creating critical solutions together.
"We're committed to sustainability," West concluded. "It's at the forefront of what we're doing. But none of it happens without the folks in this room. I'm all in on our progress. I'm all in on our purpose. I'm all in on this planet, but I'm all in on you."
###
Related content: