"We have a rich and successful history together," Cisco CEO Chuck Robbins told a packed house at Cisco Partner Summit in Las Vegas this week, "one we can all be proud of, built on trust, dedication, and doing what's right."
But the real focus of the event was on what's to come, how Cisco, together with its vast, global community of partners can help solve many of the biggest challenges today — for businesses and for the planet. And co-innovation cutting-edge solutions in networking, collaboration, security, and more.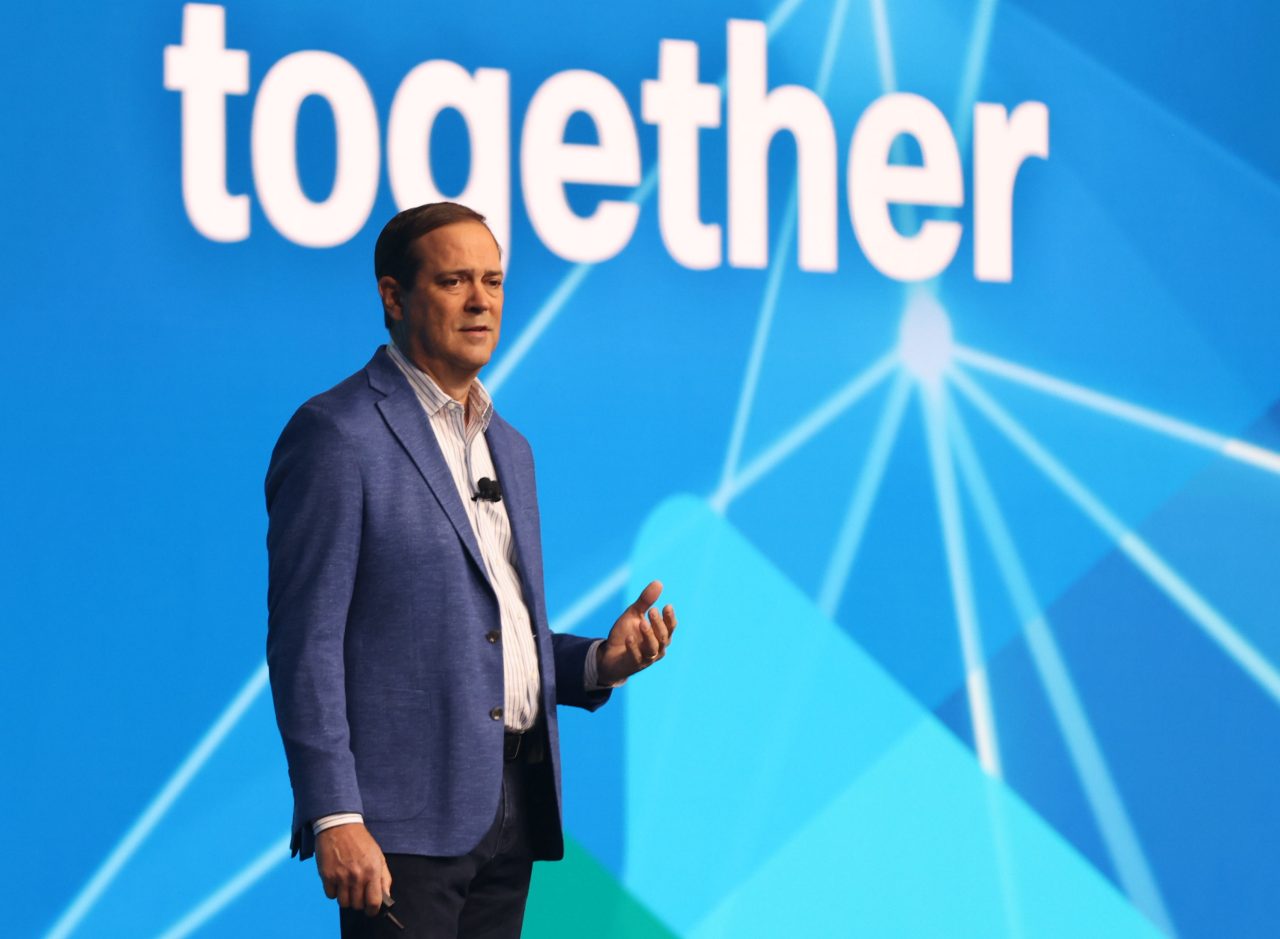 Chuck Robbins, Chair and Chief Executive Officer
"We're here to build on 26 years of history," Robbins continued, "to do even greater things together that will define the future. We're here to create a legacy. A legacy anchored in groundbreaking innovation, market leadership, and continued investment in our customers, our communities, and all of you. Only when we harness the power of our collective strength will we create a legacy greater than ourselves."
It was a theme that carried through Cisco Partner Summit 2022, where leaders from Cisco partner organizations, representing some of the most impactful companies in the world, mingled with others in the community and gained deep new insights on how they can work with Cisco to reach even greater success.
"Our partner ecosystem is our single biggest differentiator and unique advantage in the market," said Jeff Sharritts, Cisco's EVP and chief customer and partner officer, "because Cisco is and will always be a partner led company."
All of which will demand even deeper partnerships, along with powerful, flexible, and simpler technologies, to gain the agility needed in a world where the unexpected — everything from pandemics and climate events to wars and supply chain woes — is the new norm.
"Our customers have changed dramatically," said Oliver Tuszik, SVP of partner sales and GM routes to market at Cisco. "And what customers expect from us, how they buy, how they consume has changed. We need to accept there's a new customer experience we need to deliver on. And this new customer experience requires much more from us. But it can't be delivered without partners."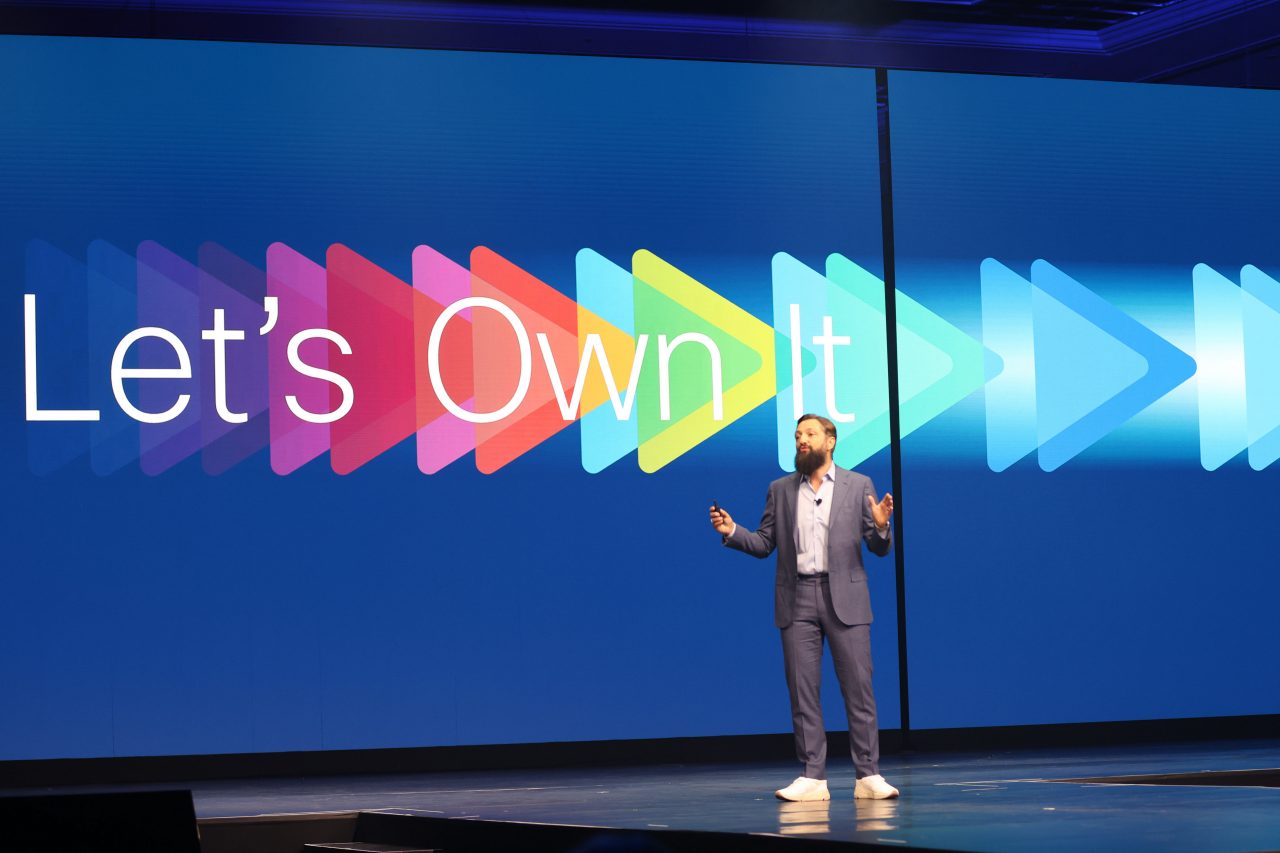 Oliver Tuszik, SVP Global Partner Sales and GM Routes to Market
What Tuszik called "the age of the partner" demands agility and adaptability, built on the combined strengths of varied organizations. And it demands the kinds of flexible subscription services and managed services that Cisco continues to expand and evolve — to meet customers where they are. And to meet partners where they are, solutions like the Partner Experience Cloud.
"To be very clear," Tuszik said, "we will not be able to deliver in the age of the partner if we don't adapt, if we don't change. We need to add new capabilities and we need to look for more integrated engagement."
A platform strategy that's simpler and more powerful
New capabilities and a simpler, integrated, platform-based user experience were right in the wheelhouse of the next speaker, Liz Centoni. Cisco's chief strategy officer and GM for applications, Centoni drilled down the critical importance of applications — and how Cisco's full-stack observability solutions create the visibility and simplified user experience essential to creating a solid, seamless, and secure app user experience.
"Every customer across all industries sees that business value in delivering this great digital experience," she explained, "whether it's for their employees or their end users. But our customers are faced with complexity. They have 30, 40 tools that do monitoring, and they have friction between teams. So, it's very clear our customers need full-stack observability."
In espousing the advantages of Cisco's platform-based approach to full-stack observability, Centoni cited a major customer that reduced its meantime-to-resolution time by 50 percent while increasing it developer productivity 100 percent.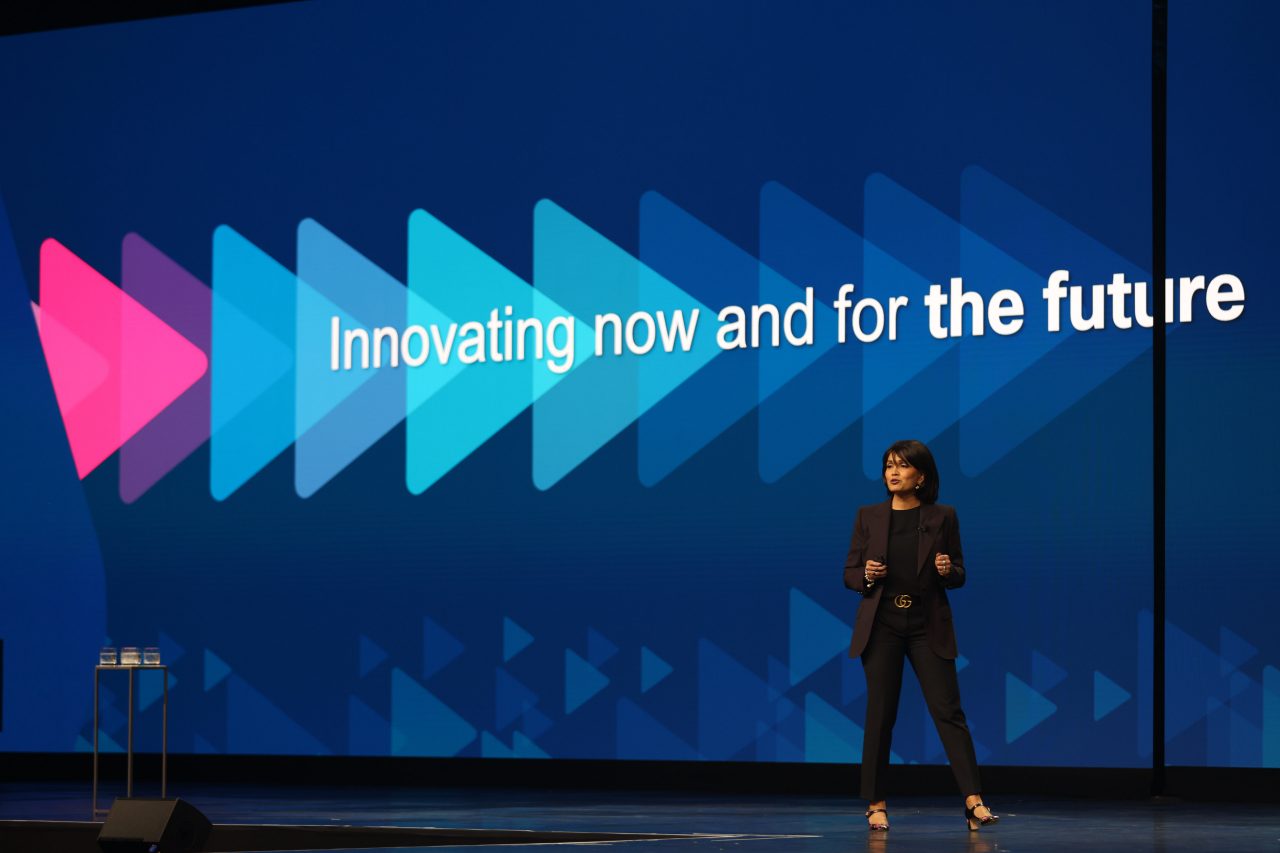 Liz Centoni, EVP, Chief Strategy Officer and General Manager, Applications
"That is real business outcome," she said. "And the biggest value is a cultural change in the organization, going from a reactive organization to a proactive — and now they're moving to a predictive organization."
Cisco's platform strategy is at the heart of it.

"Let's talk about how we're doing this," Centoni continued. "We're taking an architectural approach. It starts with a platform that's future proof for scale performance. We're making it open, extensible, and API-driven. And It's not about individual products, it's about application, network, internet, cloud, infrastructure, security, and digital-experience monitoring, all tied to business context."
Changing the economics of the internet
In talking about full-stack observability, Centoni touched on how emerging technologies like artificial intelligence and machine learning can cut complexity. That dovetailed into the next segment, featuring Jonathan Davidson, who as EVP and general manager of Cisco Networking is helping to drive a wholesale reinvention of infrastructure — together with partners.
"We believe that partners create phenomenal value for our joint customers," Davidson began. "We believe partners are essential to our growth strategy. And our growth strategy begins with one simple vision to transform infrastructure with simplicity."
Davidson outlined the core importance of the network to all the digital experiences that define much of our lives today.
"As we help our customers modernize their business, the network is the foundation," he said. "And the underlying cause of most frustration for network teams at any scale is complexity. Complexity creates errors, it creates outages, it creates costs, it causes delays, and it exposes security risks."
"Our goal of transforming infrastructure comes down to one basic principle," he continued. "We want to simplify it everywhere at every scale. And this is why we believe that the platform approach is the foundation and the future of simplified networking. Whether it's Meraki or Nexus Cloud, Data Center, Intersight, or ThousandEyes, platforms work because they're easy to start using, they're easy to scale, they're easy to extend, they're faster to innovate."
The goal of faster, simpler, less energy-hungry networks connects to Cisco's core purpose of powering an inclusive future, which aligns with the goals of so many partners.
"There are over 3 billion people around the world who remain unconnected or underserved, and that means hybrid work distance, distance learning doesn't work for them," Davidson explained. "They're not part of the digital economy. And for all to participate, we must change the economics of the internet. Cisco's advancements in silicon, optics, and software systems also allow us to reinvent the internet for the future. For example, Cisco Silicon One platforms consume less than one third of the power of our closest competition."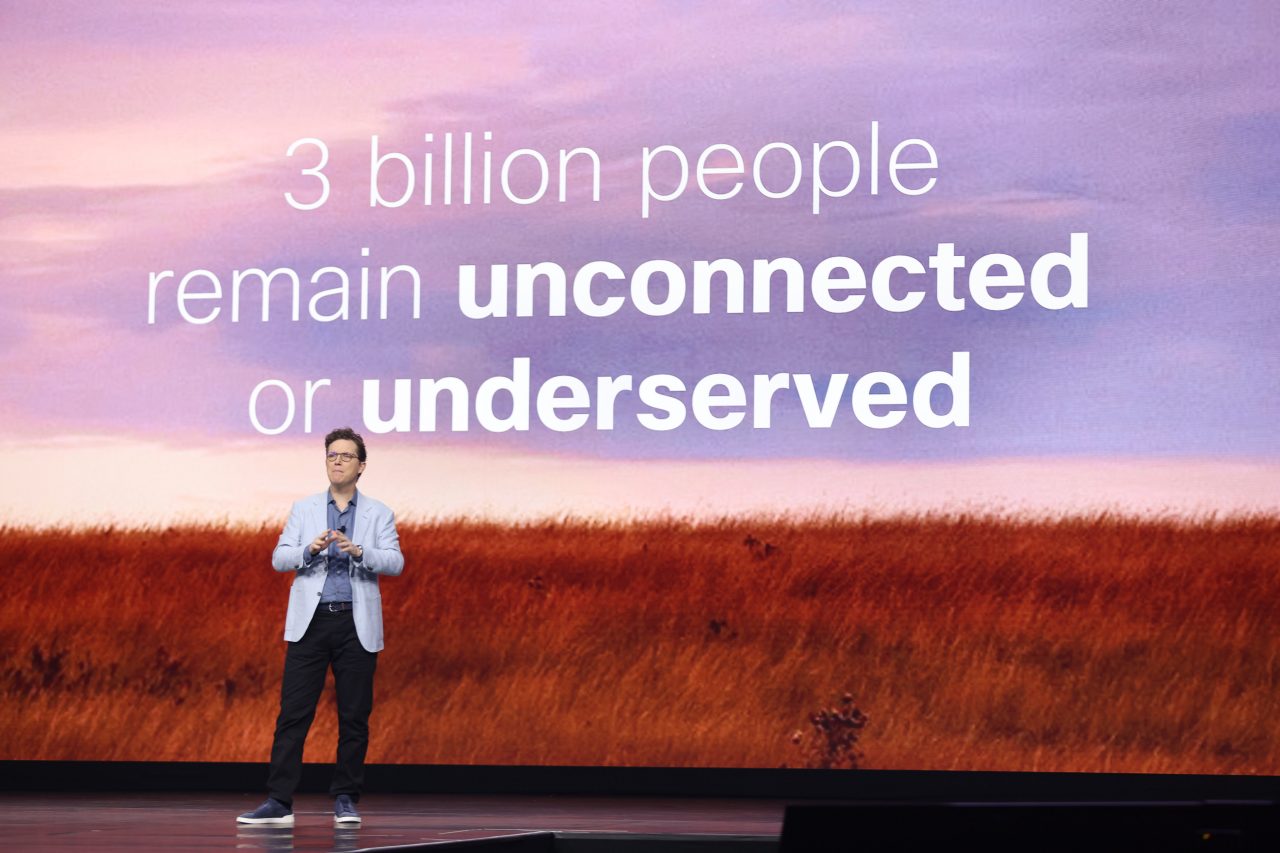 Jonathan Davidson, EVP and General Manager, Cisco Networking
Reimagining work, with security for all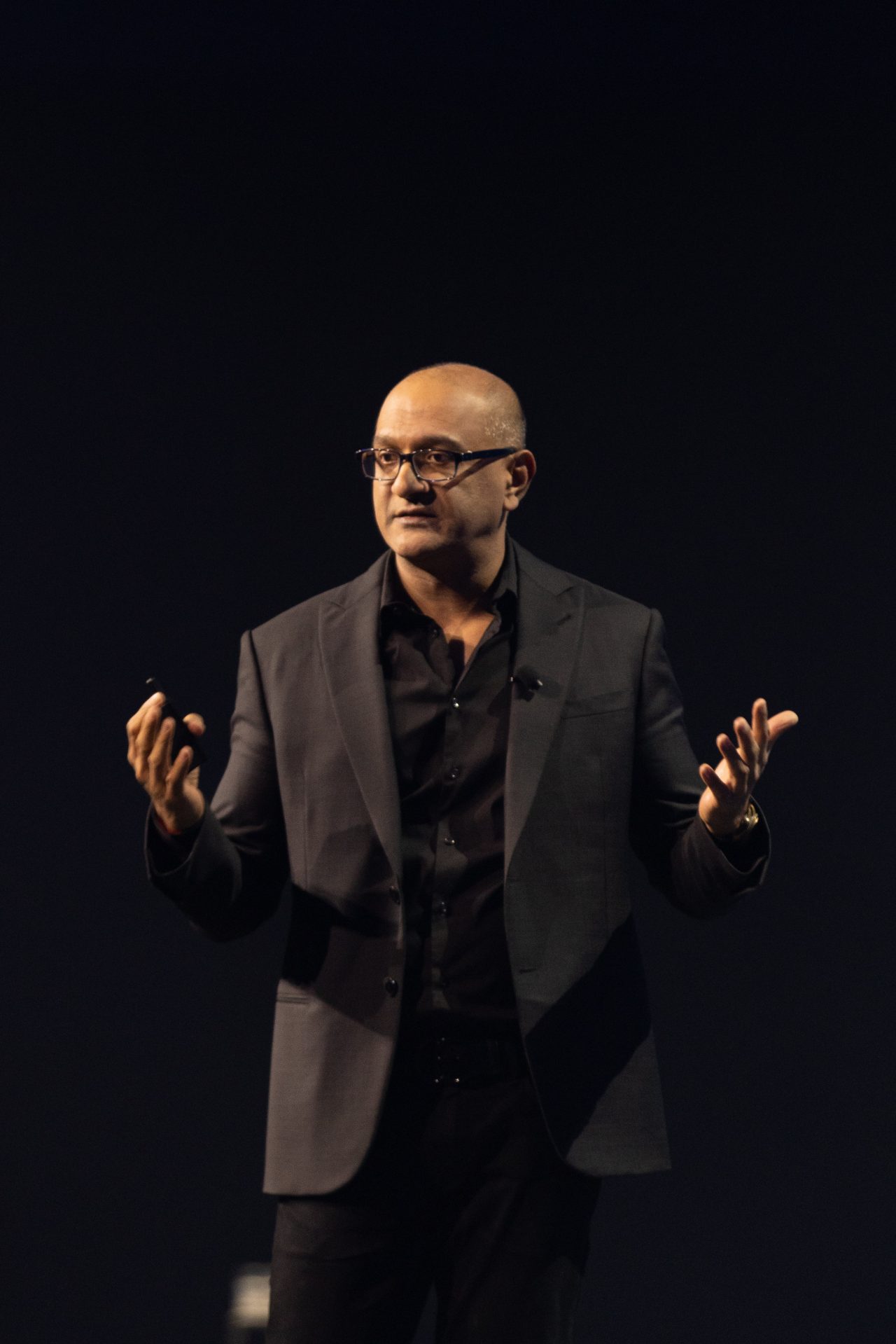 Of course, hybrid work is all about agility and adaptability, as the pandemic drove home. And Jeetu Patel, Cisco's EVP and general manager of security and collaboration, spoke of how secure, flexible hybrid work solutions drive new opportunities — and great work experiences

From Patel's perspective, hybrid work solutions need to be holistic, encompassing a secure, powerful networking foundation, the most flexible collaboration platform, deep culture change within the organization, and a reimagining of the workplace itself. All of which, Cisco supports. 
Patel highlighted a wide range of Cisco software and software solutions for the next wave of hybrid work, including the latest refinements to Webex. 
"Flexible work styles are very important," he said. "And so what we did is we've actually launched a suite for WebEx, which includes calling, messaging, meeting, polling, Q&A, events, white-boarding, 
asynchronous video, all in a single package that costs less than Netflix."
All that, and it's simplified and interoperable with other collaboration tools.
"This entire suite," he said, "works really well together in a single platform, with a single design language, but also integrates really well with third parties."
At an event celebrating partnerships it was fitting that Patel addressed the challenges and complexities of security across ecosystems that are spread across multiple public clouds. The Cisco Security Cloud was among many solutions highlighted by Patel.
"We are building the Cisco Security Cloud," he said. "It's essentially a global, cloud-delivered service that will help anyone in an organization connect to any application that they might have, whether it be a SaaS application, a private application and data center or connect to the basic internet without having to worry about security."
But Cisco's integrated, end-to-end platform strategy is what really differentiates it in security, Patel stressed.
"Every single product will be best in class," he said, "but the true power of Cisco is when you actually think cross architecture, when you think cross product and we pull it all together and it starts becoming a unified platform."
Where purpose, partners, and profitability meet
In a Day 2 closing presentation, Fran Katsoudas, Cisco's EVP and chief people, policy & purpose officer, brought home the big picture: what Cisco and its partners can accomplish together, for the world.
Cisco's purpose is, of course, powering an inclusive future for all. But Katsoudas, along with Cisco CFO Scott Herren, stressed the shared vision they feel with so many partners.
"At Cisco," Katsoudas explained, "we see our purpose, the power and inclusive future for all, for what it is one of the leading forces in protecting and connecting the planet. Our unique opportunity to bring communities together and create meaningful change for everyone everywhere, all while doing good business."
And there was no shortage of reasons for why inclusion, sustainability, and other ESG initiatives are good for business, everything from energy savings and efficiency to advantages in talent and with investors.
Today's customers, Herren added, "talk about not just the dollars they're going to spend, but the kilowatts they will spend, because kilowatt budgets matter. And they've got their own commitments to net zero that, that they have to meet."
Whether innovating kilowatt savings or sowing inclusion, Tuszik concluded, changing the world is a team effort.
"The age of the partner is by far the biggest opportunity ever," he said. "It's on us. It's in front of us. We can do it. So very simple, let's own it. Thanks for being a Cisco partner."
###
Related content: