For the first time in two years, Cisco Live took place in Las Vegas this week before 16,000 participants. The company's premier event for connecting with customers and partners, Cisco Live is an opportunity to share its newest innovations. And as one of the world's largest security vendor — with more than 300,000 security customers — Cisco had no shortage of solutions, news and insights to share on the security front.  
As Cisco Chair and CEO Chuck Robbins stated in his opening keynote, security is a core concern for all organizations in a complex hybrid-cloud, distributed world in which the speed of change and disruption show no sign of slowing.  
"A lot of those dynamics going on in the world are contributing to an incredible increase in cyber activity," Robbins said. "It's going to force us to rethink our security architecture to build these dynamic, agile networks that have security built in that can accommodate any traffic pattern, any user, to any application, anywhere."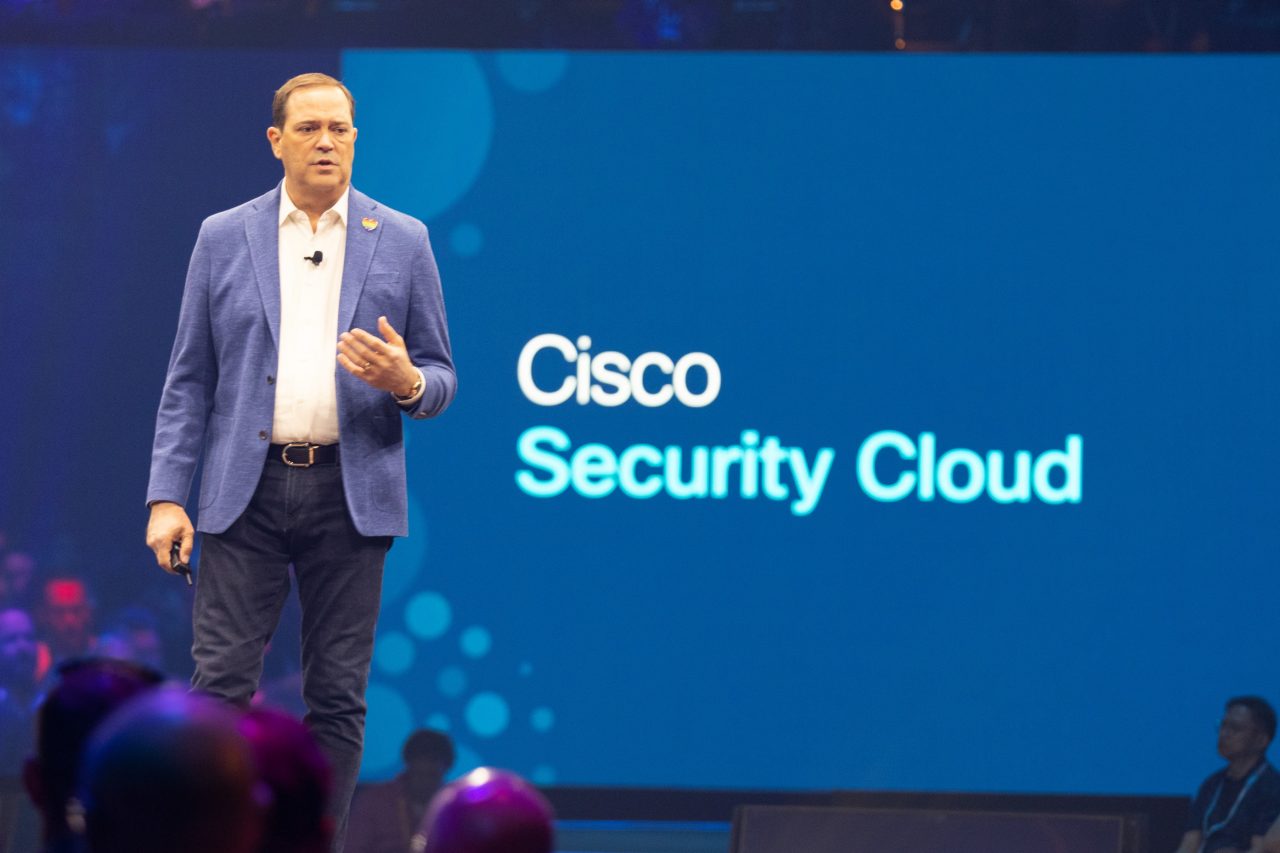 To build on that theme, Jeetu Patel took the stage. Cisco's executive vice president and general manager for security and collaboration, Patel explained how Cisco is innovating security solutions for what he called "a profoundly game-changing time." 
Given the complexity of hybrid clouds, hybrid work, and distributed apps and endpoints, Patel stressed the need for integrated security solutions.    
"Customers are saying, 'let's make sure that instead of buying point solutions, we start buying integrated platforms,'" Patel said. "And those integrated platforms are the way that we can keep our organizations secure." 
  Patel was excited to talk about the newly announced Cisco Security Cloud, an integrated security platform, by drilling down on the "guiding principles" that drove its design.  
"We had to make sure that it was unified from an architecture perspective," he explained. "It was multi-cloud, so we needed to make sure that we could steer traffic to any of the clouds that you might choose. It had to be AI driven. It had to be simple, and it had to be open and extensible." 
Other innovations highlighted by Patel included Cisco+ Secure Connect Now a unified common management security dashboard, and solutions around continuous trusted access, WiFi fingerprinting, and Unified Client, a cloud-delivered unified firewall management center — along with Cisco's ever-vigilant Talos threat detection.  
As Todd Nightingale, Cisco's executive vice president and general manager, enterprise networking and cloud, stressed, a big part of protecting those customers - and society at large - is simplicity. And he highlighted the ability of Cisco+ Secure Connect Now to cut through the many layers of complexity that plague IT and security teams.  
"Secure Connect is an amazing example of the way we bring our platforms together," he emphasized, "not just networking platforms, but across domains and with deep integration between our networking Meraki platform, to create a single, unified and simple —- radically simpler —- user experience." 
Patel also stressed that he and the team had only scratched the surface of the security advances Cisco is making. And he looked forward to strengthening Cisco's many deep partnerships on this critical issue.
 
"We would love to partner with you to make sure that the world stays a safer place," Patel concluded, "because it's not just good for our customers. It's good for humanity." 
###
Related content: