By Ashley Marusak, Global Sports Lead, Sponsorships Marketing
For golf fans, June means one thing – it's Championship season. And as the 122nd U.S. Open wrapped up at The Country Club in Brookline, Massachusetts this past weekend, and the U.S. Women's Open concluded just a few weeks ago, I can't help but look back with pride at Cisco's role in bringing these Championships to life.
Cisco's partnership with the United States Golf Association (USGA) really took off back in 2019 at Pebble Beach Golf Links, where we collaborated to create the first-ever truly "Connected Course." At the time, this was a first-of-its-kind endeavor. It was still relatively unheard of that a golf course would offer a blanket of connectivity for fans, media and tournament organizers. Wi-Fi 6 was still a new and emerging technology, tested for the first time at a major sporting event during that U.S. Open.
Fast forward to the 2022 Championship season. In just three short (and at the same time, very long!) years, Wi-Fi 6 has become the go-to technology for sports and entertainment leaders around the globe, tailor-made for complex, dense environments like stadiums, golf courses and even music festivals.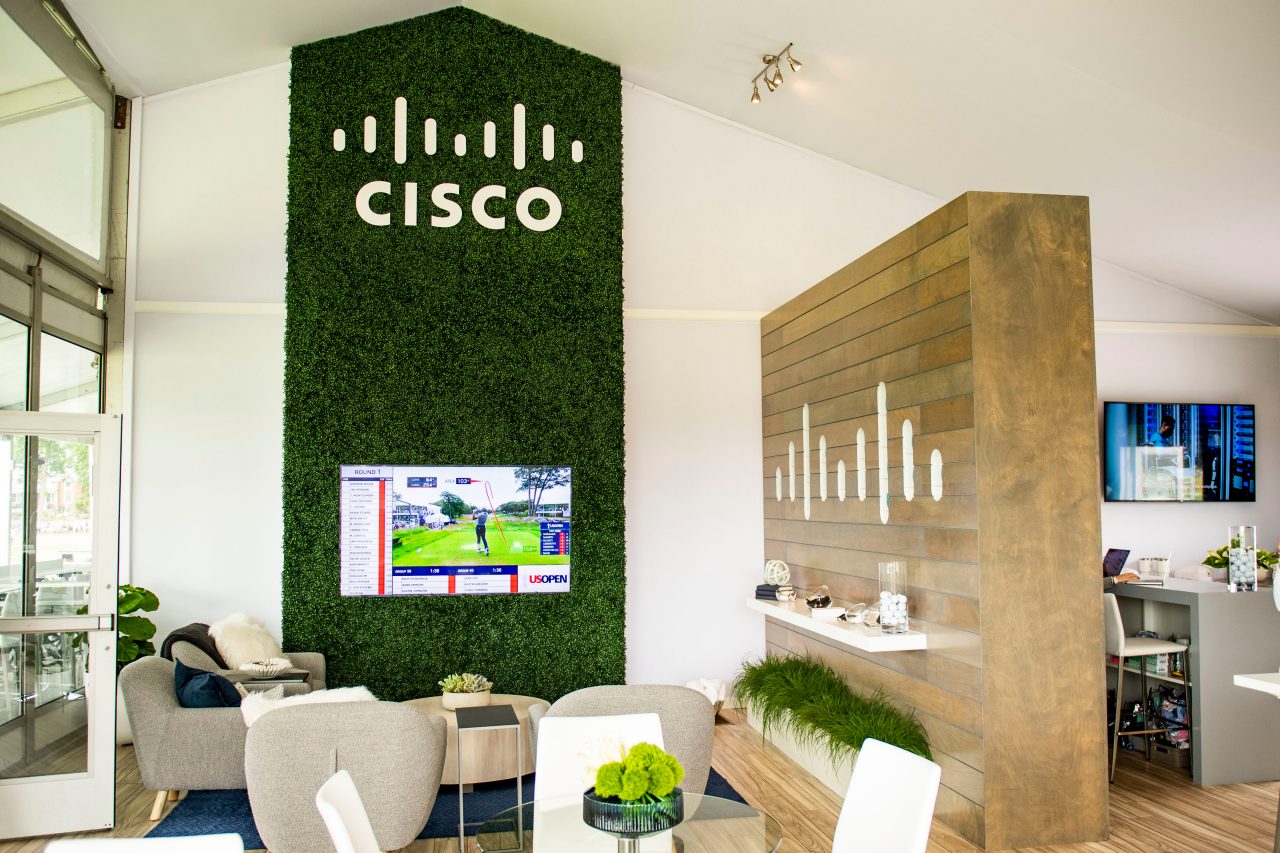 Take Super Bowl LVI at SoFi Stadium, where the Cisco converged network processed more than 53 petabytes of traffic on the day of the Super Bowl – an absolutely staggering, unprecedented amount of data for a single-day event. Take BottleRock Festival in Napa Valley, California last month, where 120,000 festival-goers enjoyed fast, reliable Wi-Fi 6. Pretty incredible considering that not even five years ago you might as well not even have brought a phone to a music festival at all.
We continue to see so much opportunity within the sport of golf, allowing us to push the boundaries of innovation and connectivity to draw more people to the game, and as a vehicle for powering a more inclusive future. Whether that means providing fans with a first-of-its-kind experience to experience 4D technology, just like the pros; or sponsoring a series of Connected Clinics to make professional golf more accessible to young people in communities throughout the east coast; or partnering with the APGA Tour and five promising players to bring greater diversity to the sport of golf, our commitment to the sport and our partners in it remains steadfast.
I can't wait to see what the next several years hold, as we work towards powering a more inclusive and connected future for the sport we all love.
###
Related content: