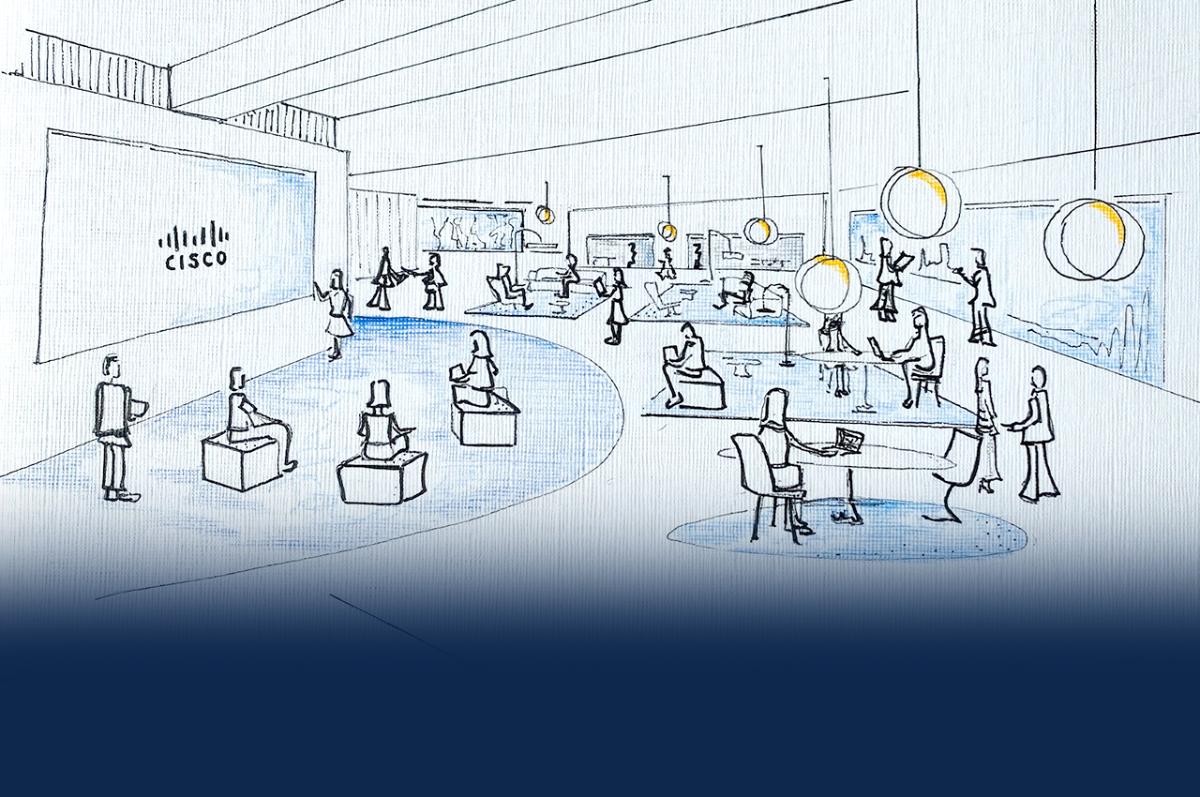 The great hybrid work experiment is about to begin. For Cisco, our task is clear—how to make the World's Best Workplace the World's Best Hybrid Workplace. And we know there's much trial and error ahead and a lot for us to learn, but here are some of the things we do know.
Remote is nothing new for Cisco. In early 2020 when our entire company went remote, the transition was actually not as hard as it may have seemed. There are employees at Cisco who have worked here for over a decade and have been "remote" the entire time, never having a desk in a Cisco office.
But we know that the office has changed forever, and we won't be returning to the office or using physical space in the same way as before. While about half of our employees were in the office four to five days a week pre-pandemic, less than a quarter want to be in an office three or more days a week when offices re-open.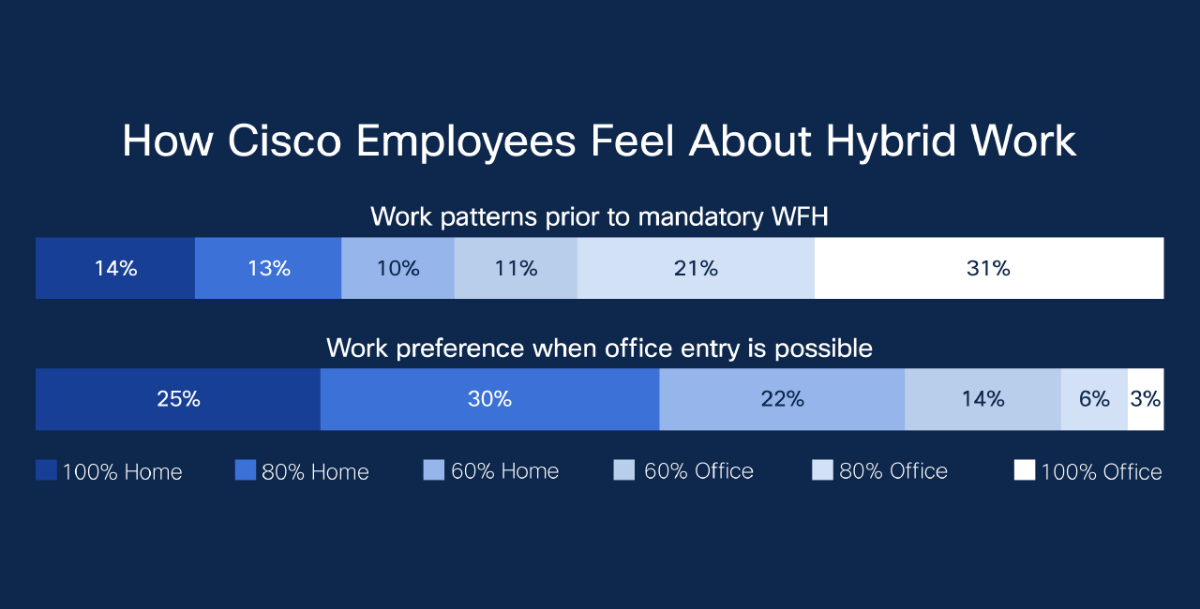 And as the world has changed, so too has the importance of empathy and well-being. We put mental health front and center at Cisco three years ago, which served us well as our people navigated the challenges and concerns produced by the pandemic. This focus will remain for us in the new world of work, requiring leaders who have empathy, flexibility, and proximity top of mind.
So what will this new world of work be? It will be hybrid. Hybrid for every employee at Cisco. Whether that means you work five days a week at home and gather with your team for activities and connection every once in a while, or you are in the office five days a week leveraging the collaborative office configuration and technology to connect to your colleagues around the world—every Cisco employee will be hybrid.
Work is not where you go, it's what you do
Our people have adapted incredibly well to changing workstyles, demonstrating resilience and productivity during a challenging and uncertain period. But we've also learned that work styles and work preferences are different for everyone. There is no one-size-fits-all. To best play to our employees' strengths, we have to be flexible, adaptable, and open to what works best for each individual and team.
To best play to our employees' strengths, we have to be flexible, adaptable, and open to what works best for each individual and team.
Because we know that when we get teams right, we win. So we are going to leave it up to teams themselves to determine how they'll work best in this new hybrid world. That means no set mandate from the top on numbers of days in—or out—of the office.
We know this will be a learn-as-we-go process and a challenge for our leaders. So we'll check in with our leaders and teams every few months to determine what is working and what is not, and make the necessary adjustments. But in the same way that listening to our people helped guide our decision-making throughout the pandemic, we'll continue to listen and use our peoples' direct feedback to determine the future direction of how we work as a company.
New commitments for a new world of work
For us to succeed, we have to establish new and elevated levels of trust and transparency within our teams and our company as a whole. To do that we are laying out what we're calling Our Collaboration Commitments—a set of expectations and beliefs laid out for individuals, leaders, and teams around topics including accountability, inclusion, and well-being. A leader commitment around well-being, for example, states, "I understand how my team members work and what they achieve matters more than where and when they work." These commitments will help set the tone for the culture we'll need for our people and teams to succeed.
We know that leaders will have a central role to play in creating and maintaining this conscious culture. It will be our team leaders who will model our hybrid work philosophy, leading with empathy and proximity to their teams. We know this is asking a lot of our people, which is why we're experimenting with new methods of team and leader learning to support the transition into this new way of working. And if we can get it right, we know that a spirit of flexibility and adaptability will allow us to meet our business needs while playing to the strengths of our people and their preferred work styles.
Powering hybrid work
Any approach to hybrid work is going to require people to be able to connect using seamless and secure collaboration and infrastructure technology. At Cisco, we think about powering hybrid work in two distinct ways: enabling a Hybrid Workforce and transforming Hybrid Workspaces. Enabling a Hybrid Workforce means providing secure access and collaboration from anywhere, anytime. Transforming your Hybrid Workspace must bring together networking, security, and collaboration tools to enhance health and well-being, safety, and efficiencies.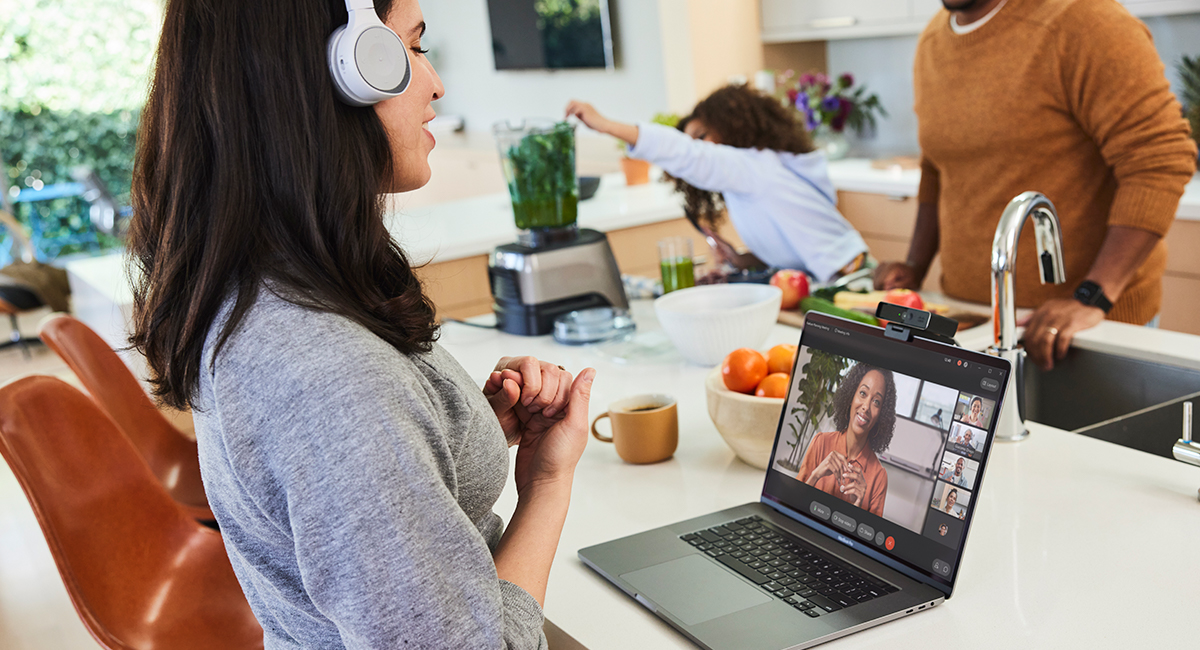 Take Webex as an example. We have the unique opportunity to embed inclusion into our collaboration platform, marked by well-being and ensuring every voice is heard and valued. Our new People Insights feature aligns with the goals people set personally for their meetings, work-life integration, connections, and focus time, helping people work smarter and combat burnout. And we now have innovations that include real-time translations and meeting transcriptions from English into 108 languages and counting, and gesture recognition allows users to communicate non-verbally without having to tap icons. Such innovations will help us ensure that we are powering a hybrid world that levels the playing field and works for everyone, everywhere.
Real estate for a purpose
What's the value of commuting into an office on a day when your time will be spent sitting at a desk sending emails and being on video calls? As we begin to open our offices around the world, we have to ensure that our people aren't returning to the same offices that they left. Much like how work has fundamentally changed, the purpose of our physical space must fundamentally change too. Instead of a focus on the where, the focus is on the work.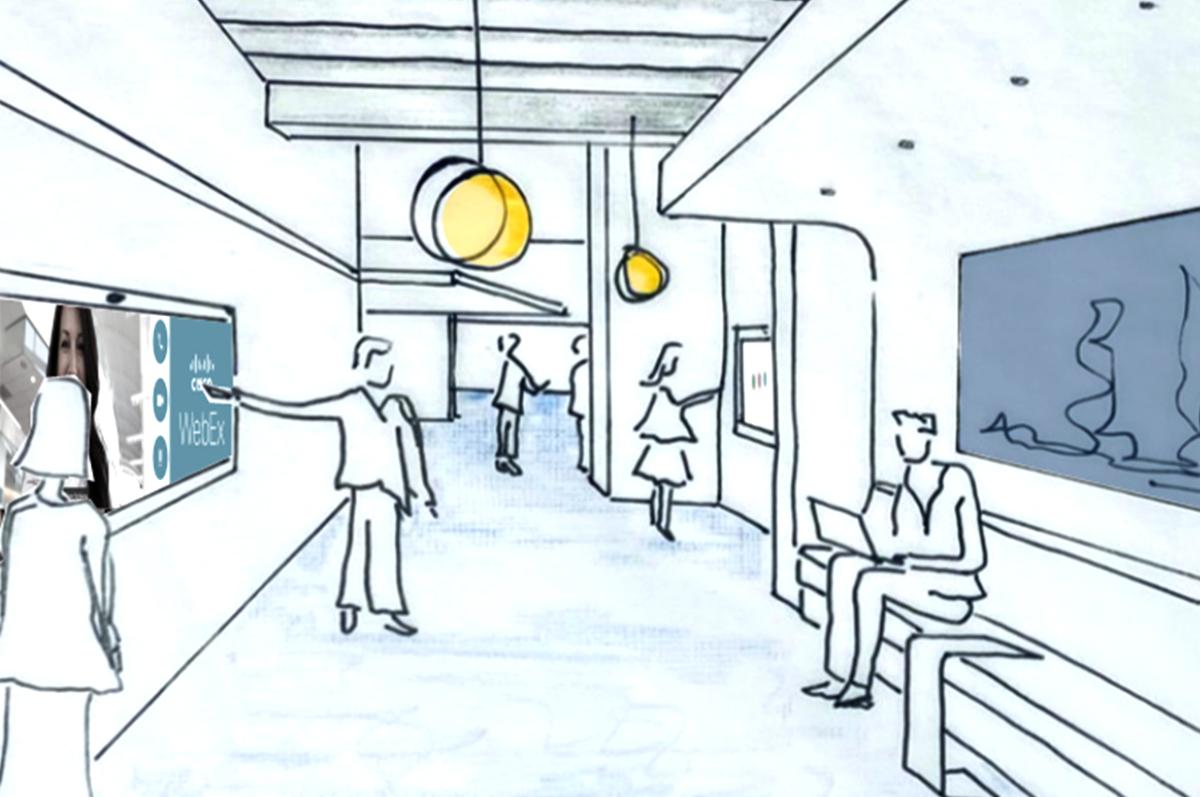 Before the pandemic, 95% of our space was allocated to individuals. That needs to change. We must transform the purpose of our offices to be centers of collaboration—places that people can come together for rituals, collective work, and connection. For some teams that will happen a couple days a week, while for others it could be coming together once a month. But the purpose of coming into the office should be exactly that—purposeful. In the hybrid world we'll best utilize our offices by transforming them into spaces optimized for teams to innovate, collaborate, and connect.
A sustainable future (of work)
Right now, we have the opportunity to impact not only what the future of work will be, but what the future of our planet will be. By bridging our hybrid work approach with our commitment to sustainability, we can ensure that when Cisco has a significant presence in a community our impact on that community is positive. This spirit of community enrichment is already part of our ethos at Cisco — we've reached over 80 percent community impact participation by our employees for two years in a row, and we know we can go even further to make impact a habit.
Rethinking space utilization, developing sustainable and regenerative products, designing energy-efficient and carbon-reducing buildings—these are all on the table as we transform how we work and the impact we have on the world around us. We know that Cisco's products and platforms can—and must—power a hybrid world that has sustainability at its core, because an inclusive future of work must be a sustainable future of work.
The great hybrid experiment
We know that the move to a hybrid world is not going to be easy. There will be growing pains, messiness, and uncertainties. But the challenges of hybrid work are our opportunities for innovation. The opportunity to create a future of work that's more inclusive, more connected, and more collaborative than the one that came before. And we know that if we do this right, we can usher in a better future for our people, our communities, and our world. Let the experiment begin.