Adopting a circular economy model is a crucial step towards a more sustainable world, helping us reuse our resources as opposed to taking, using, and disposing. Addressing these issues provides important social benefits as well given the strong interrelationship between environmental and social issues, helping to mitigate the risks to vulnerable communities, workers, and the global ecosystems on which all life depends. In 2019, over 92 billion tonnes of resources were extracted and processed, which ultimately resulted in half of all global carbon emissions, a large contributing factor in climate change.
A linear economy, where we "take, make, use, and dispose" of resources, is not feasible in the long term because we're using more natural resources than what our planet can regenerate. The circular economy aims to change this in several ways: designing out waste from the beginning, using products for a longer period of time, and regenerating natural systems.
See also: The Inclusive Future starts with a liveable planet
Cisco's holistic circular economy program works in collaboration with suppliers, partners, and peers to drive positive impact. This approach extends from how Cisco designs, builds, and delivers products, to how it manages those products for multiple lifecycles and expands 'as-a-service' business models. Since this process begins with design, the company introduced its Circular Design Principles last year, providing tenets that are focused on helping Cisco advance the circular economy. These principles include:
Material use— Incorporating recycled content and reducing the use of nonrenewable materials
Standardize and modularize – Making it easier to upgrade, reuse, repair, remanufacture, and recycle our devices
Sustainable packaging – Reducing waste and increasing use of recycled and renewable materials in our packaging
Smart energy consumption – Improving the energy efficiency of products and architecture
Design for disassembly, repair, and reuse – Designing products with easily separable components that use similar materials to facilitate reuse and repair, thereby reducing waste
The company aims that by FY25, 100 percent of new Cisco products and packaging will incorporate these circular design principles. To learn more, let's examine the life of a Cisco Webex Room Kit Plus and follow its journey step-by-step through Cisco's circular economy lifecycle.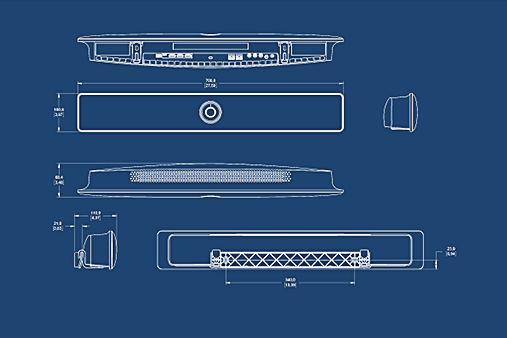 Design
Before a Webex Room Kit Plus is the sleek collaboration tool that you know it to be, it begins its life on a drawing board. This is step one, the design portion of the lifecycle, where a Cisco engineer draws out the product they plan to build. These design choices include the overall look and determines what raw materials will be required, the manufacturing impacts, and ultimately the ease of repair and reuse.
Guided by the Cisco Circular Design principles, the engineer decides to use 100 percent Post-Consumer Recycled plastic resin for molded plastic components in the product, sourced from industrial recycling including Cisco's own. By replacing the virgin plastic otherwise used, this design choice reduces the carbon footprint of these plastic components by 95 percent.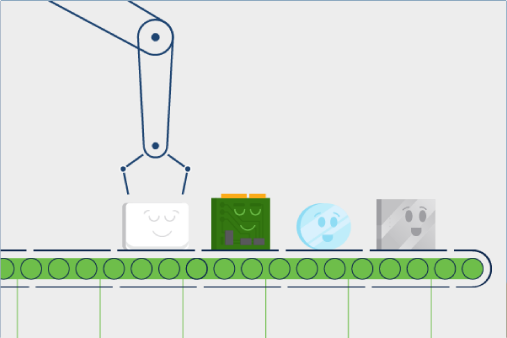 Make
In this second step, the manufacturing portion, the Webex Room Kit Plus's tangible life begins. The engineer's design is made real in the product's 3D form, and recycled materials are used to help the Kit take shape.As the Webex Room Kit Plus is brought to life on the manufacturing floor, the device noticesall of the remaining materials that will not immediately be used. These pieces are bagged, ready to be sent to recyclers or to be made into new products on-site. The manufacturer has a zero-waste facility, reusing and recycling nearly all leftover materials. This "zero waste" diversion is defined as a 90 percent or greater overall redirection of solid, nonhazardous wastes from landfill or incineration.
Next, the Kit is put into packaging and boxed up for shipping. It then boards an ocean boat instead of a plane, which decreases Cisco's Scope 3 GHG emissions, the category of greenhouse gas emissions that include transportation.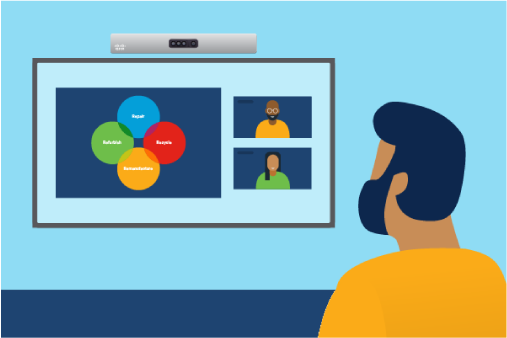 Use
Sturdily built and fully packaged, the Webex Room Kit Plus arrives to the destination after its sail across the ocean. The customer site is a local hospital that needs a video conferencing solution for its boardroom.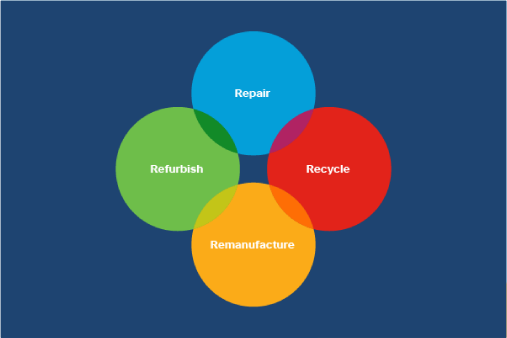 End of Use
Well into the future and after countless numbers of conference meetings, the Webex Room Kit Plus has fulfilled its purpose at the hospital and reaches its end of use. At this stage, instead of being "disposed," the device is returned to Cisco so it can get a new life through the Product Takeback and Reuse Program. Central to the concept of a circular economy is maintaining assets at their highest and best use for as long as possible, and remanufacturing and reusing the product for further use.
The Product Takeback and Reuse program works in a few ways:
At customer end-of-use, Cisco provides free removal and transport of equipment;
All returned equipment is stored in a secure location and data is cleared to protect data security; and
The hardware is then is remanufactured, refurbished, repaired, or recycled, as relevant.
Cisco reuses and recycles 99.8 percent of what is returned. All Cisco products are accepted, and they are all dispositioned in an environmentally safe manner.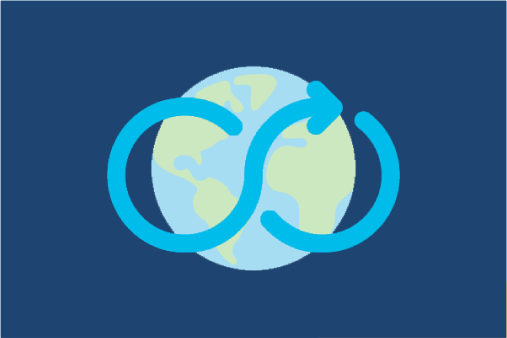 Coming back full circle
Finally, the remanufactured Webex Room Kit Plus is ready for its second life and can be sold to a new customer through the Cisco Refresh program. This program takes devices through initial inspection, testing, cleaning, and packing, creating high quality remanufactured products that are ready for purchase. These products are sold at a discounted price, are available for immediate shipment, and are 100 percent compliant and fully licensed. Customers are able to get the quality products they expect from Cisco with a lower carbon footprint than that of new manufacturing.
Perhaps the Webex Room Kit Plus will jump on another ocean boat to embark on its next adventure. With Cisco's Circular Design Principles, many products like the Kit will be able to provide use, sustainably, for years to come. Cisco is on its way to realizing this full vision of a circular economy.
To learn more, check out Cisco's Circular Economy page.
###
We welcome the re-use, republication, and distribution of "The Network" content. Please credit us with the following information: Used with the permission of http://thenetwork.cisco.com/.