Supply chains are the critical arteries of the global economy. Your car, your food, your clothes, your phone, medical equipment, toys, you name it, all depend on a mind-bogglingly complex network of raw-materials suppliers, manufacturers, shippers, and more.
But all that can come at a cost — to the environment and to the workers who make it possible.
"Supply chains have a huge impact," said John Kern, Cisco's senior vice president for supply chain operations, "and there's a massive opportunity for the industry to make major moves. Because companies can't just have conversations around sustainability goals for 2040 or 2050. We need a sense of urgency."
That's why Cisco has been combining innovation and leadership to reimagine how materials, parts, and products are sourced, moved, and assembled around the world — along with how workers are treated along the way.
See also: The Inclusive Future starts with a liveable planet
"Clean air and water are human rights issues because of their impact on people," said Maria Gorsuch-Kennedy, Cisco's leader of supply chain social and environmental responsibility. "We can be a leader in driving progress toward a more sustainable future, working with suppliers and stakeholders."
The goal is to make supply chains more sustainable and equitable at every step. And the effort is an important part of Cisco's purpose of powering an inclusive future — as well as a key reason why Cisco was ranked No. 1 in Gartner's Supply Chain Top 25 for 2020.
"We orient ourselves around some key goals with our supply chains," said Gorsuch-Kennedy, "that we promote renewable resource consumption, that the ecosystems around our supplier facilities are healthy, and that the workers are free of exploitation, mentally and physically healthy, and empowered. We also believe that these things will make our suppliers more resilient in a rapidly changing world."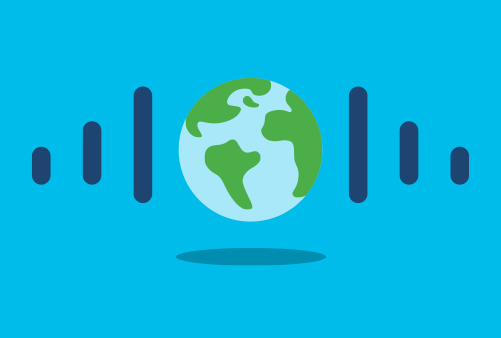 Setting a high bar for supply chains
Improving supply chains starts with clear goals. By 2025, for example, 80 percent of Cisco's component, manufacturing, and logistics suppliers by spend will have public absolute greenhouse gas emissions reduction targets. And the company plans a 30 percent absolute reduction in supply chain Scope 3 greenhouse gas emissions by 2030.
Moreover, 70 percent of Cisco's component and manufacturing suppliers by spend will achieve a zero-waste diversion rate at one or more sites by 2025. And the company is working toward incorporating circular design principles into all new products and packaging by the same year.
The good news is that these changes benefit suppliers' businesses. Reducing consumption of resources, running more efficient operations, removing waste, and other improvements yield clear business benefits alongside positive human and environmental health outcomes, especially in the long term.
"It's important for somebody like Cisco to say, 'we've learned what we have to do, now we have to set those standards,' " said Peggy Smedley, author of Mending Manufacturing: How America Can Manufacture Its Survival, "to lead by example."
Leadership, of course, must be backed by constant innovation. With better tracking, communications, networking, and security technologies, supply chains become that much more seamless and transparent. At the same time, products are getting smaller, lighter, and more energy efficient, while generating less packaging and waste.
See also: The circular lifecycle of a Cisco Webex Room Kit Plus
"On a supply chain, it's all about, how do we track it, how do we trace it," Smedley added, "and how do we understand the bigger picture. That's where Cisco is taking us on a journey of evolution and development."
Cisco's supply chain is moving networking materials and components more efficiently around the world. But at the same time, those products can help to improve all supply chains.
Recent advances like the Silicon One chip — which enables Cisco's new 8201 router to gain 35 percent more bandwidth with 26x less power draw, in a smaller, lighter, and lower-cost package — are paving the way for a more transformative internet of the future.
"Whether it's the way power supplies are designed or the way silicon and optics are advancing," said Rakesh Chopra, a Cisco Fellow in the company's Common Hardware Group, "it's about trying to create products in a way that has less environmental impact. But it also makes it much easier and less expensive to run those networks. That translates to efficiency in our customer base and our supply chains."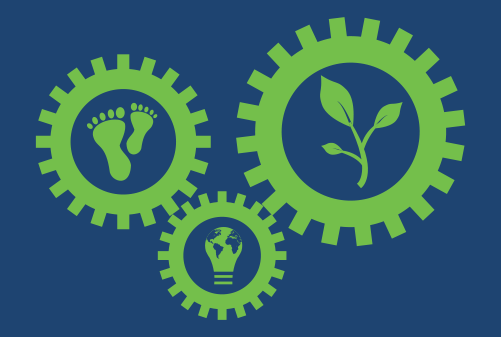 An inclusive future, at every link in the supply chain
These innovations will impact supply chains in terms of quality of life, opportunities, and environmental conditions. But technology is only part of the equation.
"There are intersections between all these issues around supply chains," Gorsuch-Kennedy said. "So, whether it's greenhouse gases, circular economy, clean water, or whether it's social justice, it's all connected. Because, for example, climate change impacts the poor and vulnerable the most. We need to think about the larger communities in which these supply chains are located."
Companies like Cisco can wield great influence in local regions, in everything from helping protect clean water resources and monitoring conditions in factories to building job skills.
"Responsibility around human rights and labor conditions doesn't just flow to direct suppliers," said Kern, "but all the way down to the mineral extraction and mining. They are multiple layers deep in our supply chain, but it doesn't relieve us of the obligation around human rights, ethics, and health and safety."
As the recent Suez Canal blockage highlighted, supply chains continue to be critically important to the global economy. And there will be plenty of room for improvement, especially as emerging technologies like AI, Internet of Things, and 5G continue to have a greater impact.
"We have been an early adopter to capitalize on technology shifts like cloud in our supply chain," Kern said. "We have a culture of experimentation. And the fun thing about supply chains is just the opportunity to apply these new technologies in our environment. There are an infinite number of possibilities."
###
We welcome the re-use, republication, and distribution of "The Network" content. Please credit us with the following information: Used with the permission of http://thenetwork.cisco.com/.