Over the past few years, our impact in the golf space continues to grow through partnerships with events, like The Match: Champions for Charity, and organizations, like the United States Golf Association (USGA). One of our top priorities is to support promising golfers who we believe will succeed on the course and who share our company values and embody our purpose, which is to power a more inclusive future for all.
With that in mind, I am thrilled to welcome Kamaiu Johnson to our roster of sponsored professional golfers. Johnson joins a large and diverse team of brand ambassadors on Team Cisco, which also includes LPGA Tour standouts Nelly Korda, Jessica Korda and Danielle Kang, as well as PGA TOUR pros Viktor Hovland, Brendon Todd, Keith Mitchell, Chez Reavie and Maverick McNealy.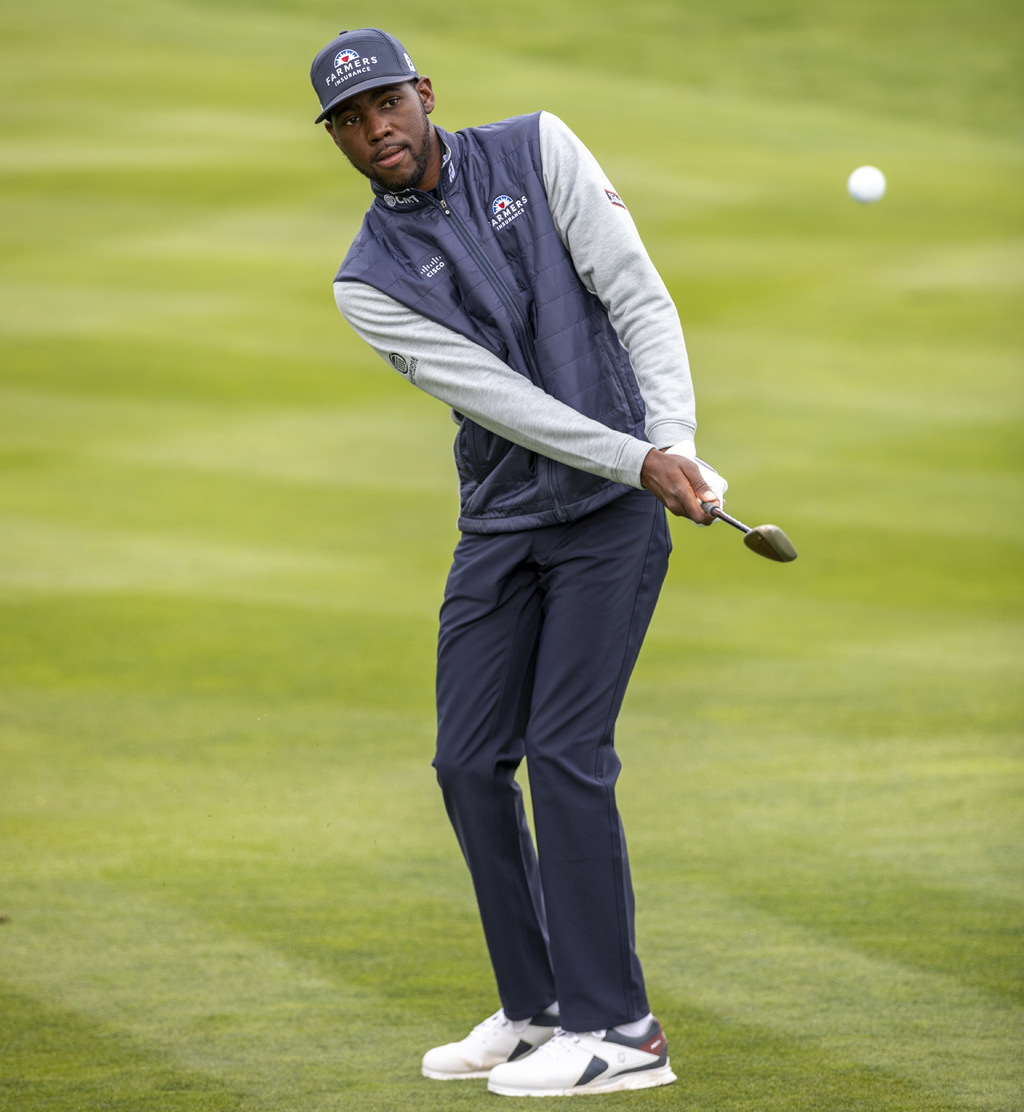 When Cisco commits to sponsoring an organization, event or athlete, it means so much more than allowing them to wear or use our logo. To us, a sponsorship is a relationship, an investment, an extension of our brand, and most importantly, an opportunity to bring our purpose to life.
Johnson, 27, is an extremely impressive young man who fits those criteria to a tee. His background is untraditional, but it is that unconventional path that truly sets him apart. His story itself is remarkable. He came from a difficult upbringing in Florida and was introduced to golf through the kindness of a woman who happened to see him standing near a golf course, which has since provided him with a passion and a pathway towards a brighter future that he might not have ever imagined. Most recently, Johnson has been competing on the Advocates Professional Golf Association (APGA Tour), which provides playing opportunities for minorities. He won the circuit's Tour Championship in 2020.
Johnson's ultimate goal is to earn membership on the PGA TOUR, and he will take another step toward achieving that tomorrow when he tees it up at his first-ever TOUR event, the AT&T Pebble Beach Pro-Am. He also dreams of making a difference in the sport by working to improve diversity both inside the ropes and throughout the industry. While we of course wish Kamaiu the best of luck in this tournament, this opportunity represents so much more than that. It's about Cisco's ongoing commitment to making a difference in the lives of people across all walks of life. A truly inclusive future is built on intentional moments like this one – seeing a need and taking action where we can to advance someone and help them reach their full potential.
Like all of our ambassadors, Kamaiu will be woven into the fabric of what Cisco is doing in golf, using our technology and resources to create more connections to the sport. Our hope is that our ambassador program will ultimately inspire greater golf participation by people from all backgrounds and walks of life.
Please join me in welcoming Kamaiu to Team Cisco and cheering him on this weekend! I am personally so inspired by Kamaiu's story, and I am thrilled for Cisco to be part of his journey.
###