Powering an Inclusive Future is central to the very mission and purpose of Cisco. That means innovating great technology and connecting the unconnected — to sow opportunity, learning, and well-being where it's currently lacking.
But expanding digital connections is only half the battle. Challenges like climate change, pollution, and threats to water and food supplies can undermine all other progress.
"We need to connect as many people as we can, so they can take advantage of opportunities in the global economy," said Tae Yoo, Senior Vice President of Corporate Affairs at Cisco. "When you think about sustainability within the context of an Inclusive Future, it's about ensuring that people and the environment can thrive together, on a livable planet."
At the same time, many of the most disconnected communities are the most vulnerable to environmental pressures.
"An Inclusive Future doesn't exist if we've turned the resources of the planet into waste," said Katie Schindall, Cisco's Director of Circular Economy. "If we want to drive an Inclusive Future we need to address those communities that are disproportionately impacted by climate change, pollution, and waste."
Cisco, which placed third in a recent Wall Street Journal ranking of most susainable companies, approaches the problem from multiple angles, starting with its internal culture. Cisco's employees have always been conscious of sustainable solutions, and that awareness extends from operations and products to packaging, manufacturing processes, and supply chains. The company also leverages its influence with government leaders and across its vast ecosystem of customers, suppliers, and partners, helping them to achieve goals towards a more sustainable and equitable future.
"Cisco occupies a unique niche in the business ecosystem," said Darrel Stickler, from Cisco's Global Sustainability Practice. "We know and work with just about everybody, regardless of business vertical or geography. So, I think leadership is our future."
Despite challenges from the COVID-19 pandemic, Cisco reached some critical goals in 2020. Eighty-three percent of the company's energy comes from renewable sources, already close to the goal of 85 percent set for 2022. With a 55 percent decrease in Scope 1 and 2 greenhouse gas emissions since FY07, the company is on track for its goal of 60 percent by FY22. And new products are significantly advancing energy efficiency. The power requirement for the 8201 router, for example, is 26x lower than its predecessor.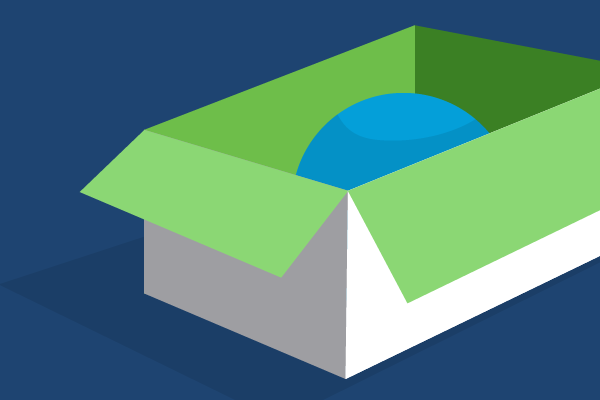 Going in circles, by design
The good news is that green and digital go hand in hand towards powering the future. As the global pandemic revealed, every organization needs to be digital. And the same efficiency and agility that enabled companies to adapt through a crisis — for example, by working from home — often translates into sustainable practices.
But there's always more to be done. Today, carbon neutrality and sustainability are top of mind at every stage of a product's lifecycle.
"It starts with the design of our products and packaging," said Schindall, "and how we're embedding circular design principles into our DNA to help us achieve those goals. We then follow that through the manufacture, delivery, and lifecycle management of our products."

Circular design is a concept that strives to make products and packaging designed at every step for reuse, repair, recycling, and resource efficiency. Cisco is on track to incorporate these principles into 100 percent of its new products and packaging by 2025.
Schindall outlined some of the core questions behind circular design: "How do you consider repair, reuse, and upgradeability from the beginning? How do we make different material selections that may be less impactful, or simply use less? How do we design to reduce product energy consumption? And what can we do differently to eliminate the concept of waste?"
The Webex Room Kit Plus, released in late 2020, represents circular design in action. It uses 100 percent post-consumer recycled plastic resin, which eliminates the need for new sources of virgin plastic and creates additional demand for recycled material. And since plastic production relies heavily on fossil fuels, it also reduces the carbon footprint of the PCR components by 95 percent.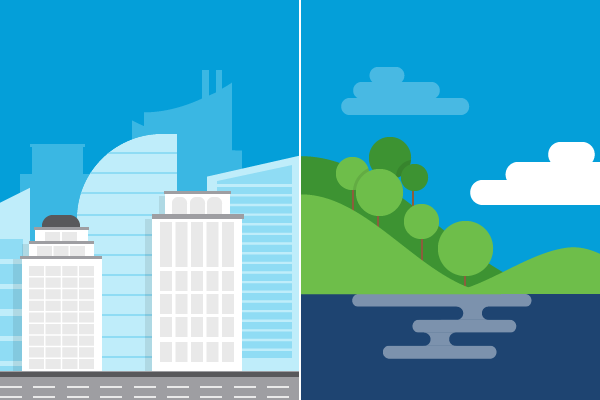 From silicon to supply chains, efficiency is key
Digital connections and automation have transformed lives around the world. But with billions of connected people, processes and things, the volume of data has soared in recent decades. And data centers require massive amounts of energy for storage, processing, and keeping components cool.
Because of this, "our biggest carbon footprint is in the use phase of our products," said Stickler.
Cisco's Silicon One is helping to reduce those impacts. Just one of these high-performance programable ASIC chips gives the 8201 router 35 percent more bandwidth than its predecessor, which required more than 2300 separate chips. In addition to its 26x lower power demand, its much smaller size and weight reduce its carbon footprint substantially.
As Yoo explained, "the energy required has dropped from nearly 96,000 kilowatt hours – the equivalent of powering nine typical homes for a year – to about 3,600 kilowatt hours."
Reducing the carbon footprint along supply chains is another critical area of work. Cisco is on track to have 80 percent of its suppliers set public targets for greenhouse gas emissions by 2025. And by 2030, the company plans to reduce all supply-chain related GHG emissions by 30 percent.
These efforts are closely tied to human rights.
"What we do in supply chain is a core element of corporate social responsibility," said Maria Gorsuch-Kennedy, Cisco's Senior Manager for Supply Chain Sustainability. "Because if you are a responsible company, you are making sure that your own operations, and the areas outside your four walls where you have influence, are maximizing the positive benefits and minimizing the negative impacts for people and ecosystems."
This includes ensuring safe and equitable labor conditions, sourcing minerals and raw materials ethically, and offering new opportunities to upskill workers, especially as technologies and automation change the nature of their jobs.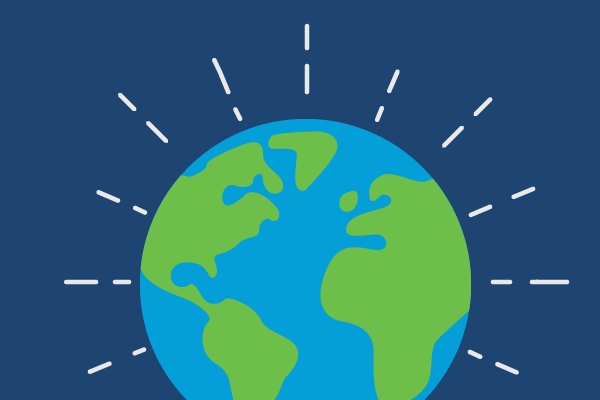 A commitment to leadership — and teamwork
Yoo believes that all aspects of the Inclusive Future are interrelated. For example, as people become better connected, they have access to more information on how their actions impact the environment (to name but two pieces of a complex chain).
Leadership and partnerships will be crucial to making these changes across the planet. Cisco, for example, supported re-entering the Paris Climate Agreement, and its renewable energy contracts are demonstrating the impact of wind and solar from San Jose to Bangalore.
But as Yoo stresses, there is no time to lose.
"The U.N. said that by 2050, there will be nine billion people on earth," she said. "It's a staggering number. How do we house and feed and enable them to have sustainable livelihoods?"
"We're looking at things holistically," Yoo concluded. "What are the right partnerships, and whom do we need to engage with? It's not about us telling people what to do. It's about us engaging with organizations and communities in partnership with the public sector so that everyone has access to opportunity and a sustainable environment."
###
We welcome the re-use, republication, and distribution of "The Network" content. Please credit us with the following information: Used with the permission of http://thenetwork.cisco.com/.