Riot Games just wrapped up their biggest esports competition ever—the 2020 League of Legends (LoL) World Championship Final. League of Legends is the #1 PC game in the world— and with a whopping 115 million monthly players and hundreds of millions of loyal viewers around the globe, the 2020 event was unlike any other.
As the only sport 100% dependent on technology, LoL needs to be backed by some of the most reliable network connections in the world to provide consistent, seamless gameplay and no lag for viewers. This is where Cisco comes in. Cisco has partnered with Riot Games to become the Official Enterprise Networking Partner of LoL Esports, and it's clear that they trust Cisco to deliver to their millions of highly engaged and technical fans. Cisco is working with Riot to propel LoL into the next decade of esports.
Brave new Worlds
In previous years, Riot Games' Head of Esports Technology group Scott Adametz says that there are usually 1,300 Riot staff onsite at the World Championship Finals. That's because it's a completely live event with hundreds of video feeds that are broadcast in 19 different languages. This colossal lift was already a feat to accomplish in-person, so this year's virtual Worlds brought a whole new set of challenges —Riot had about 75% less staff on site to produce the entire show.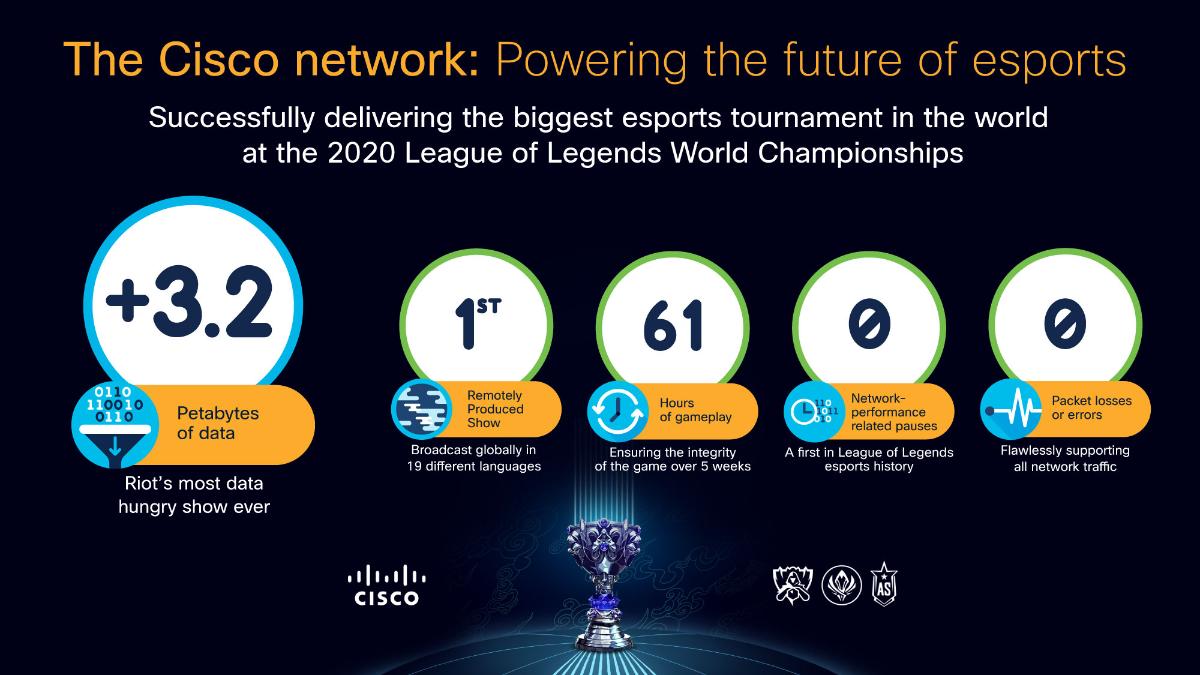 "Imagine this year: everything is deconstructed, decentralized," says Adametz, "Everyone is in another country, working from their homes, but they still need access to all the same resources, all the same multi-views… that has put an immense amount of data load onto the networks that power Riot. We have an internalized ISP called Riot Direct, and it's powered 100% by Cisco hardware. It was fortuitous timing for us to have to do a show like this with the Cisco network powering Riot Direct, because that's what's delivering the hundreds of video feeds to thousands of Rioters all over the world."
The tech-hungry nature of the live show and the added complexity of shelter-in-place made 2020 Worlds a complex event to produce remotely. Not only do fans and players need undisturbed gameplay, they also rely on Riot staff to receive the live video feeds and produce them into separate shows in different languages for various regions. Cisco's Network Convergence System (NCS) guaranteed that the network traffic reached its destination without packet loss or delay.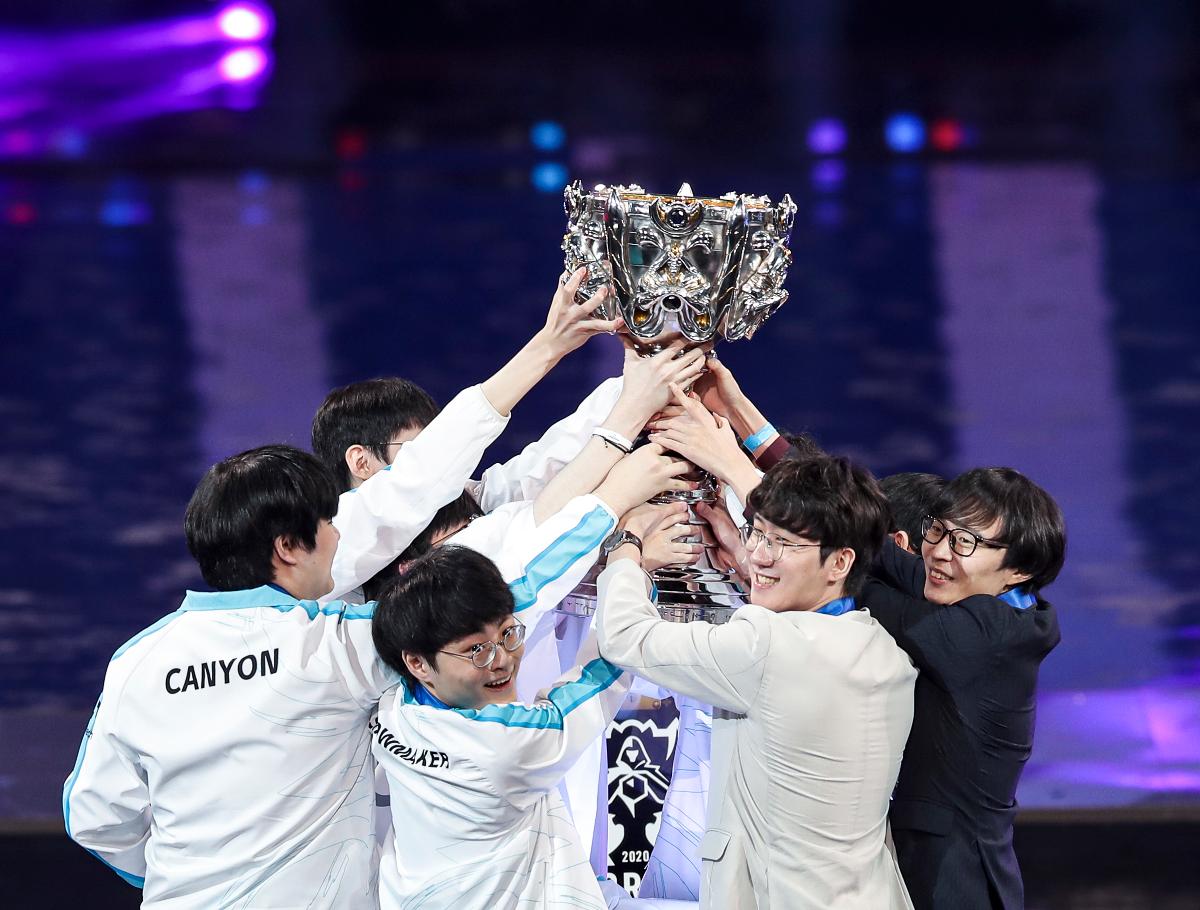 "At any given point during a show production, there are hundreds of unique video sources leaving our production facility in Shanghai," says Adametz, "Those hundreds become thousands very quickly, as you have people all around the world consuming those feeds to produce their own shows, and potentially serve the function they would on-site, remotely. It's our most data hungry show we've ever done. We luckily have a robust backbone that can handle that kind of traffic. Up until now, I haven't seen a single packet drop or error, we have counters, so we're waiting, there's nothing."
Looking to the future of esports
Cisco is proud to partner with Riot Games to help make the 2020 League of Legends World Championship Finals a reality and a success. Cisco's networking backbone was able to deliver over 3.2 petabytes of mission-critical production data (1 petabyte is about the same as 1,000 terabytes!). When Riot needed an entirely global, virtual event over five weeks, Cisco's network was able to be the bridge to get them there.
See also: Life at the top: What it's like to be a professional esports player
As we look to the future of esports, Cisco's innovations are helping partners like Riot envision how their experiences might transform ten years into the future.
"We're at that inflection point now as we approach a multi-esport future," says Adametz, "So Cisco allows us to hit that reset button, put down the infrastructure, lay down the foundation, and then build upon that for the next 10 years."
###
We welcome the re-use, republication, and distribution of "The Network" content. Please credit us with the following information: Used with the permission of http://thenetwork.cisco.com/.