When the U.N. World Food Programme was awarded the Nobel Peace Prize last week, it was a well-deserved honor for a global team spanning 88 of the most underserved nations on the planet.
But advancing the world's population toward a goal of Zero Hunger by 2030 is a daunting task. It takes passion, dedication, and skills of all kinds. It also demands digital technologies and expertise.
That's where Ernest Wambari comes in.
As part of the networking team for the Rome-based World Food Programme, Wambari and his global team are working to streamline and modernize an operation that last year helped 100 million people cope with food insecurities. Their work is even more critical today as the WFP contends with a global pandemic that threatens to increase the number of people facing starvation.
"With technology, the approach to Zero Hunger will be accelerated more than ever before," Wambari stressed. "There is more intelligence involved in how we provide our services to make us more efficient and more impactful."
A native of Nairobi, Kenya, Wambari built the foundation for those skills in Cisco Networking Academy, which is an education program that empowers students in 180 countries with career possibilities in IT, security, and networking.
Ernest grew up with little interest in or access to computers, and was planning to follow in his father's footsteps as an electrical engineer. But in 2002, as a student at Jomo Kenyatta University of Agriculture and Technology, a certain ad changed his path.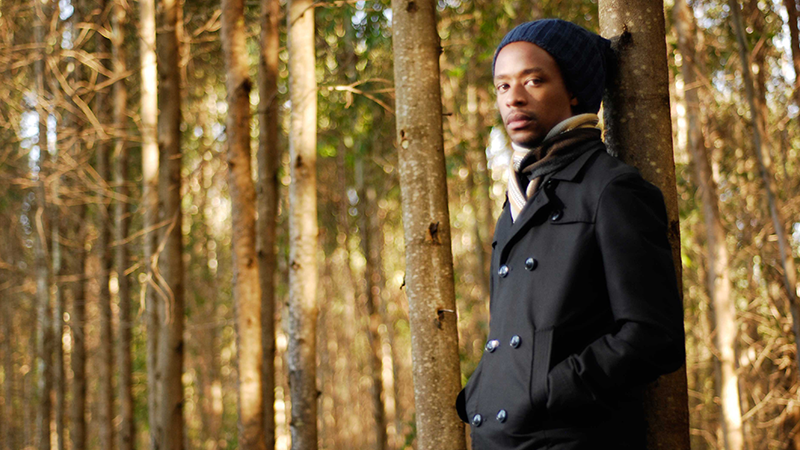 "I'm walking around the campus," he recalled, "and I'm looking at the notice boards. I see the Cisco Networking Academy with the face of this young person saying, 'Geniuses Wanted'. And I'm like, yeah man, I want to be a genius, this is what I want to do. I wanted to be part of this Academy. It really did inspire me."
Wambari engaged in some deft lobbying of his dad to help pay for the extra classes, on top of his regular studies. But he knew instantly that his instincts upon viewing the "Geniuses Wanted" ad were correct.
"I remember my first lecturer was Ms. Waruhari," he said, "And I knew this was an opportunity to impact the world. It was so relevant. I knew, this is the future."
In only a few years, Wambari became the first Kenyan to achieve a Cisco Certified Internetwork Expert classification (CCIE). From there, he worked for Cisco partners like Seven Seas and Dimension Data, and later Cisco itself and his own startup.
"Fast forward to 2007," Wambari said, "with over six years of regional experience and three professional-level certifications in hand, and I embarked on the final climb to the CCIE. I was able to achieve this mid-2007 thanks to the great support from my family, peers, and Dimension Data East Africa, where I was working as a senior systems engineer at the time. I was the first and youngest Kenyan to achieve the CCIE at the age of 25."
Impacting the world, one meal at a time
By the time he joined the World Food Programme in 2019, Wambari had developed a wide array of skills, both technical and beyond.
"The Global World Food Programme is over 80 countries, in 600 locations globally," he said. "So I work with a team of talented network engineers, and the role involves everything from the technical aspects to project management to budgets to training to communication, and just generally ensuring that we all work together as a team."
"Right now," he added, "we're doing a refresh of the entire 600 locations and deploying some new edge devices."
As an African, Wambari has a natural passion for what he can accomplish at WFP.
"I feel like this is a role that I was subconsciously working towards all this time," he said. "I was excited coming here because a majority of the countries we serve are in the developing world. We provide food and we facilitate that through technology."
The COVID-19 pandemic, of course, has exacerbated poverty and food insecurities around the world, making the organization's work that much more essential.
In announcing the Nobel Peace Prize in Oslo on Oct. 9, Berit Reiss-Andersen, the committee chair, lauded the efforts of WFP under especially challenging conditions. "In the face of the pandemic, the World Food Programme has demonstrated an impressive ability to intensify its efforts," she said, adding "The combination of violent conflict and the pandemic has led to a dramatic rise in the number of people living on the brink of starvation."
For Wambari, the Peace Prize only deepens his commitment to the organization's future.
"My predecessors who have been here for over 50 years deserve much of the applause for this," he said. "That being said, it's really cool to be part of an organization that is making a huge impact in the world and for WFP to get awarded this prize means that there is even more responsibility on us to keep up the pace and ensure that we live up to what it all means."
Inspiring others
For his own future, Wambari is determined to explore new ways of fighting hunger, along with corruption and cybercrime.
"The way I see things," he said, "to make a huge impact, especially in the developing world, is to tackle corruption. It's one of the main things that keep us down."
"It's a great way to use the skills that you have to help the community and your country and those around you," he added. "I am using my skills to help make the world a better place, to feed more people, and create an opportunity for others to thrive."
This latest honor also deepens Wambari's responsibility to teaching. As a certified Networking Academy instructor, Wambari's committed to giving back, as he inspires others to discover their own paths.
My proudest achievement is just to inspire other people," he stressed, "to show them, guys, I'm from Africa and I'm here and I'm working with a team of people and we're actually driving things.
Cisco Networking Academy, he said, offers "an education that's second to none." And he encourages his students to find their own paths.
"These skills are needed now more than ever," he concluded, "so go forth with confidence. Sometimes it seems a bit like unknown territory, but follow your gut and listen and focus on getting the goal. And once you do, you will benefit from it significantly."