It's a story you might have seen on the news recently—two young girls, sitting outside of a Taco Bell, trying to access the spot's free Wi-Fi to complete their homework. It's also a story familiar to many families facing this same crisis today. A study by Pew Research shows more than four-in-ten adults with household incomes below $30,000 a year don't have home broadband services or a traditional computer. Three-in-ten don't own a smartphone. As we have seen with this year's pandemic, internet connection has become one of the sole factors that determines essential access to healthcare, education, and social services.
It's called the digital divide; where various communities face barriers to internet access, whether it's because of economic, linguistic, or generational reasons. Lack of skills, education, and digital literacy also leave some groups at a disadvantage. And as certain parts of the world are already on their way towards 5G, AI, virtual reality, and more trending technologies, the digital divide gap widens.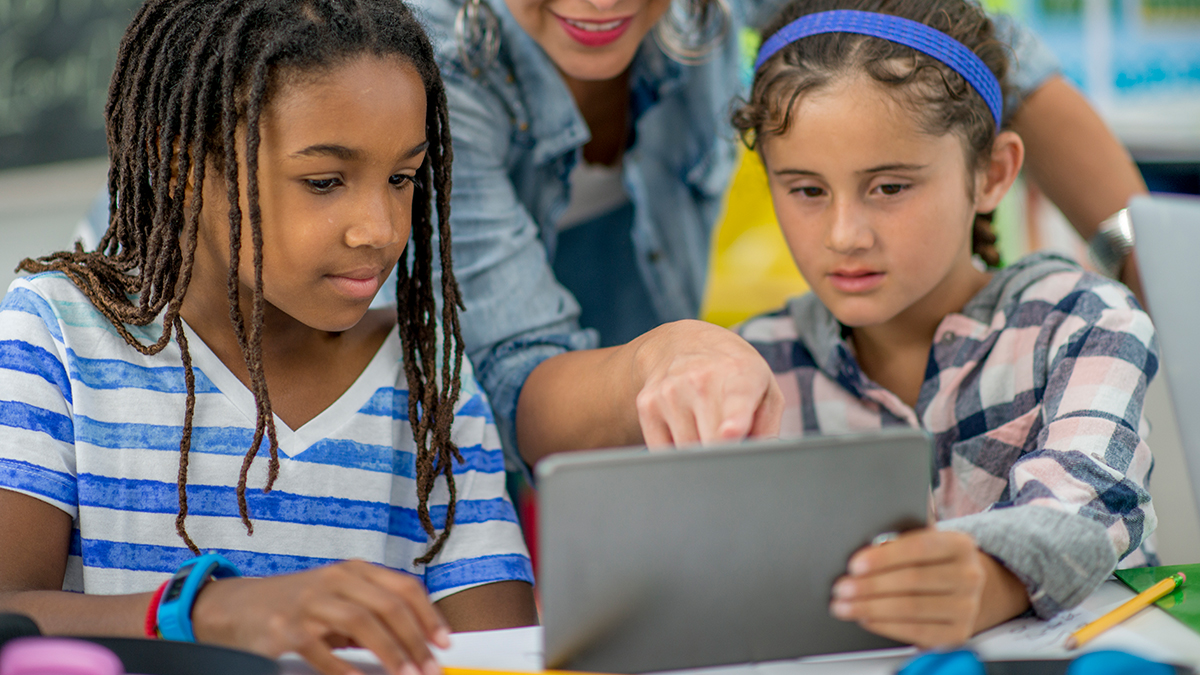 Cisco is working to bridge the digital divide with its goal of an inclusive future, where everyone is able to access the information they need. As Cisco SVP of Corporate Affairs Tae Yoo writes, "An internet that only serves a portion of the world's population during a crisis only reinforces the disadvantages of the digital divide and constrains our ability to create a more sustainable, inclusive future for everyone. We must remove these barriers now or face a world where students are unable to acquire the skills needed to join the workforce; individuals are unable to obtain or maintain jobs; seniors or those with disabilities are unable to get remote healthcare support; and small businesses are unable to expand their services to meet the changes in customer needs."
See also: Bridging the Digital Divide on Native Lands
The company's Country Digital Acceleration (CDA) program aims for a digital transformation from the inside out. A comprehensive initiative, CDA works to enable smart cities, provide national broadband, increase cybersecurity, as well as prepare citizens with IT skills and education. It's now more important than ever for Cisco to use its knowledge and technologies to provide internet access for those without.
"With so many issues that the pandemic has exposed and even accelerated, we hope that this can continue beyond the initial deployment and beyond," says Director of Innovation for Cisco Canada Wayne Cuervo, "We hope that more organizations follow Cisco's lead in believing technology's primary purpose should be for good, and should power and inclusive future for all."
Let's take a look at how the company is helping:
ARIZONA
As schools reopen for the fall, millions of students will rely on internet connection for daily virtual lessons, online homework, and connecting with teachers and peers. Cisco has partnered with the State of Arizona to install new external wireless access points at five local libraries, allowing students and others to get essential internet access.
"Achieving ubiquitous internet takes a village; we're proud of this important initiative with Arizona state leadership that will provide internet access to rural Arizonans in a time of seemingly essential need," says Nick Michaelides, Cisco SVP of US Public Sector at Cisco.
CAYMAN ISLANDS
Cisco is also delivering public internet access to the Cayman Islands, where places like administrative buildings, public libraries, civic centers, and meeting halls will be provided free Wi-Fi hotspots. In total, 10 community sites will get public internet access, something Cayman Islands Minister of Commerce Joey Hew says will benefit students and even entrepreneurs.
"This is a fantastic project that will serve a great purpose for many people – students, families and even young entrepreneurs," says Hew. "We recognize that some people may not have access to internet so I feel sure that these hotspots will be welcomed across our Islands, especially at this time."
DALLAS
The Dallas Office of Resilience and Department of Information and Technology Services worked with Cisco's CDA program to install IT infrastructure in public areas to provide free internet to underserved communities. With the city of Dallas and digital firm Presidio, Cisco installed video endpoint technologies inside four Dallas libraries, in addition to Wi-Fi hotspots outside for the community to use as needed.
RURAL COMMUNITIES
Rural areas include some of the communities most impacted by the digital divide. A survey by the Federal Communications Commission shows 39 percent of U.S. citizens living in rural areas lack access to high-speed broadband. Compare this to just 4 percent of Americans living in urban areas. Cisco's new Rural Broadband Network Solutions initiative aims to help U.S. service providers extend and lower the cost of network infrastructure in rural communities.
The company is working in Chester, South Carolina with telecommunications provider TruVista to deploy 257 miles of fiber-optic cables. This will provide low latency broadband to 81 square miles of the community.
In addition, Cisco is partnering with nonprofit MuralNet to create the Sustainable Tribal Network, a program to design, deploy, and maintain networks to indigenous communities in rural areas. Aiming to reach 574 federally recognized Native American Tribes, Cisco will also provide financial and legal support, technical expertise, and more.
TORONTO
"Digital Canopy" is a $1M program and investment from Cisco Canada and the City of Toronto to expand Wi-Fi access to Toronto communities who don't have proper internet connection. With a lot of the city's physical services shut down due to the pandemic, it is crucial for Toronto's lower-income neighborhoods to have access to information.
Cisco's Toronto Innovation Lab worked with local network providers, internet service providers, and managed service providers to made this a reality, deploying Meraki Wi-Fi access points for seamless connections and extensive coverage. By the end of the year, Cisco hopes to install 25 hotspots and potentially reach 13,000 Torontonians.
"In Toronto, the closure of schools, libraries and businesses has led to additional strain on low-income communities who relied on those locations for internet access," says Cuervo, "With the Digital Canopy project we hope to improve digital access for thousands of Torontonians in priority neighborhoods and help bridge the gap between those who do not have access to reliable and consistent internet, with the hope of taking one step toward removing barriers of inequity."
Learn more about how we can all power a more inclusive future by reading the 2020 Report here.
###
We welcome the re-use, republication, and distribution of "The Network" content. Please credit us with the following information: Used with the permission of http://thenetwork.cisco.com/.