The Valor Games Southeast community—a group of veterans with disabilities—understands what it's like to experience difficult challenges. Since 2013, the annual adapted sports competition for these veterans has aimed to redefine disability through sports and competition. Because of the global pandemic, the Valor Games Southeast has had to innovate once again by pivoting the in-person event to fully virtual through video conferencing with the help of Cisco Webex.
In a time of social distancing, it is especially crucial to maintain close community and tradition for everyone. Cisco and its Employee Resource Organizations (ERO) have regularly partnered with the non-profit that brings the Valor Games Southeast to life, Bridge II Sports (BIIS). In an effort to keep the celebration going for the over 100 Veterans from 20 states and 400 volunteers, Cisco joined BIIS to create the Virtual Valor Games Southeast 2020.
This all-virtual event was a milestone for the Valor Games Southeast, which is now in its 8th year. The Games bring Veterans and members of the Armed Forces together for three days of competition, including cycling, power-lifting, archery, sitting volleyball, wheelchair basketball, and more. The Virtual Valor Games Southeast was able to pivot and capture the excitement, community, and networking through online opening and closing ceremonies, evening virtual hangouts for athletes, and Webex webinars.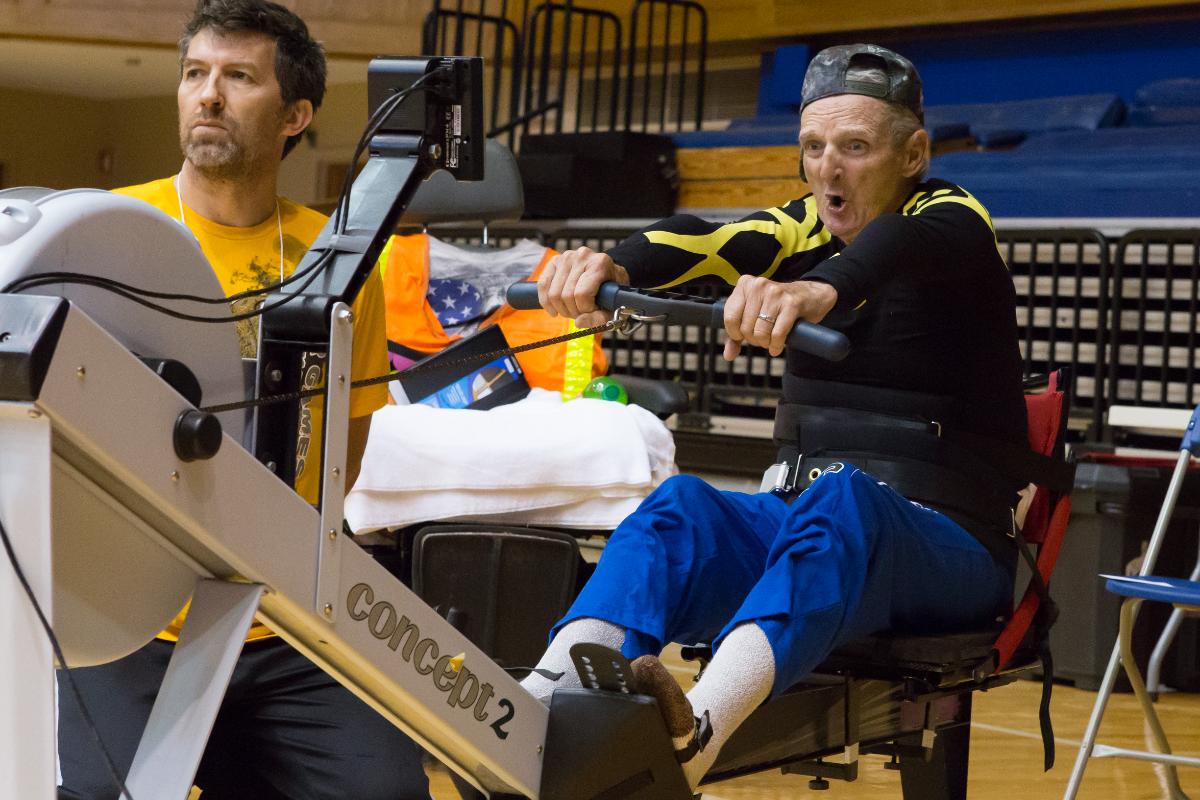 Keeping the games going
Bridge II Sports event manager Katharine Doyle and marketing manager Brad Rosell knew that replicating the in-person Valor Games would be a difficult task, so they decided to take crucial parts of the event and bring it online.
"Part of what we do at Valor Games Southeast is a resource fair with veteran support organizations," says Doyle, "Those were easily transitioned into a series of webinars. Valor Games Southeast is also a sports competition, so we also wanted to take a piece of that and challenge the athletes to do something active over the three days."
See also: These are Webex's 4 best features
Cisco has been supporting Valor Games Southeast for several years, so the transition to a virtual context via Webex was an easy change. Doyle says the BIIS team used the collaboration tool for all aspects of planning and running the event—from staff meetings, conference calls, screen sharing, social hangouts, and messaging using Webex Teams. From showing up to evening hangouts to sending personal voicemails after the event, feedback from the veterans has been overwhelmingly positive.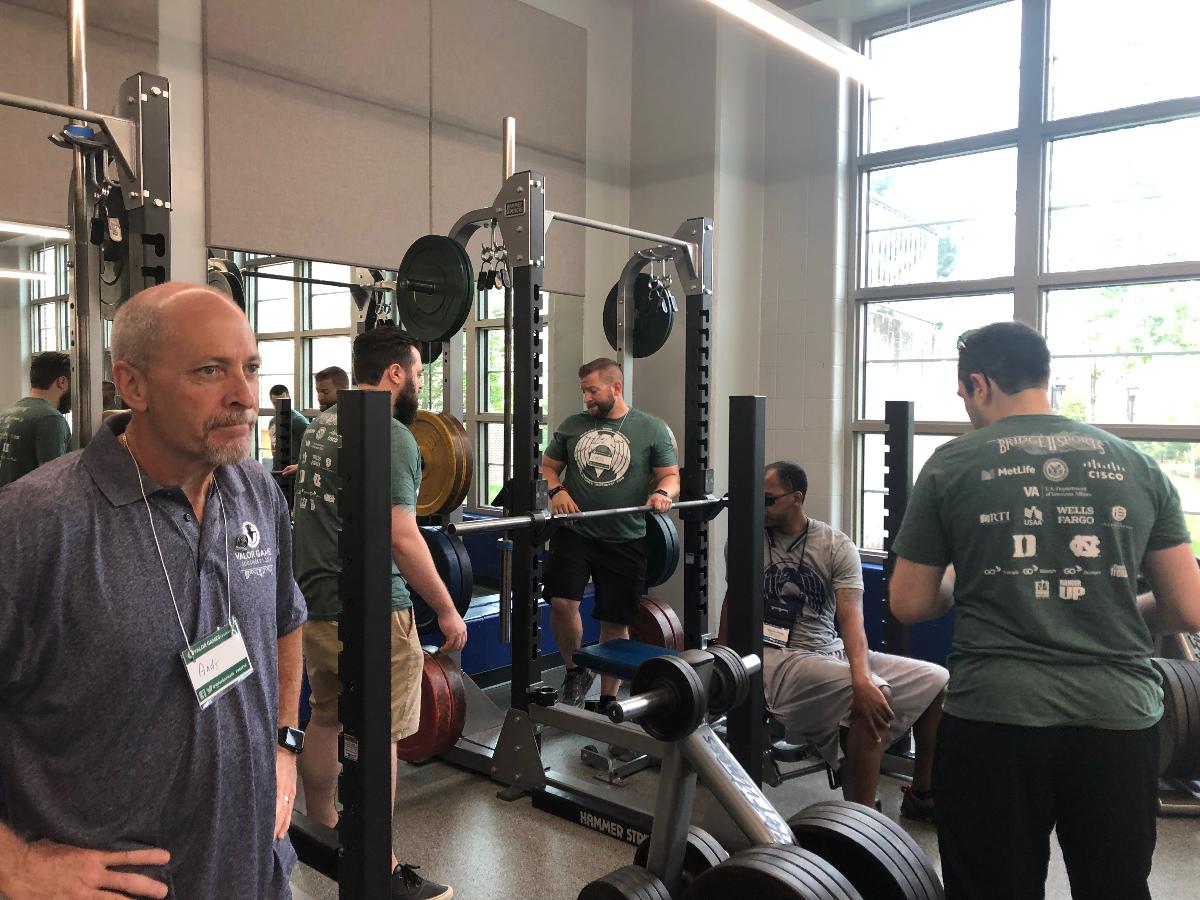 "It was cool to watch people connect to the meeting, one after the other," says Rosell, "It was a neat combination of an old school touch with new school tech. We used all of our different skills to pull it all together, and ultimately we had more people than we were expecting."
The BIIS team knew that they couldn't replicate Valor Games Southeast exactly, but they still wanted to give the attendees a sense of social contact and connection.
"The veterans were thankful that we didn't just say no, we'll see you next year," says Doyle, "That connection is still crucial."
Comradery and competition
While an essential part of Valor Games Southeast is the competitive aspect, this year showed that the community's comradery was as solid as ever. As a veteran herself, Doyle understands the innate connection between members of the group.
"It's that immediate connection," says Doyle, "It's like you're all instant family, because a lot of times we had to be each other's family, all throughout the world. We're constantly adapting, constantly changing our lives. On top of that, military members are competitive. Even though veterans come for the comradery, there is still that competitive edge even if you're just competing with yourself."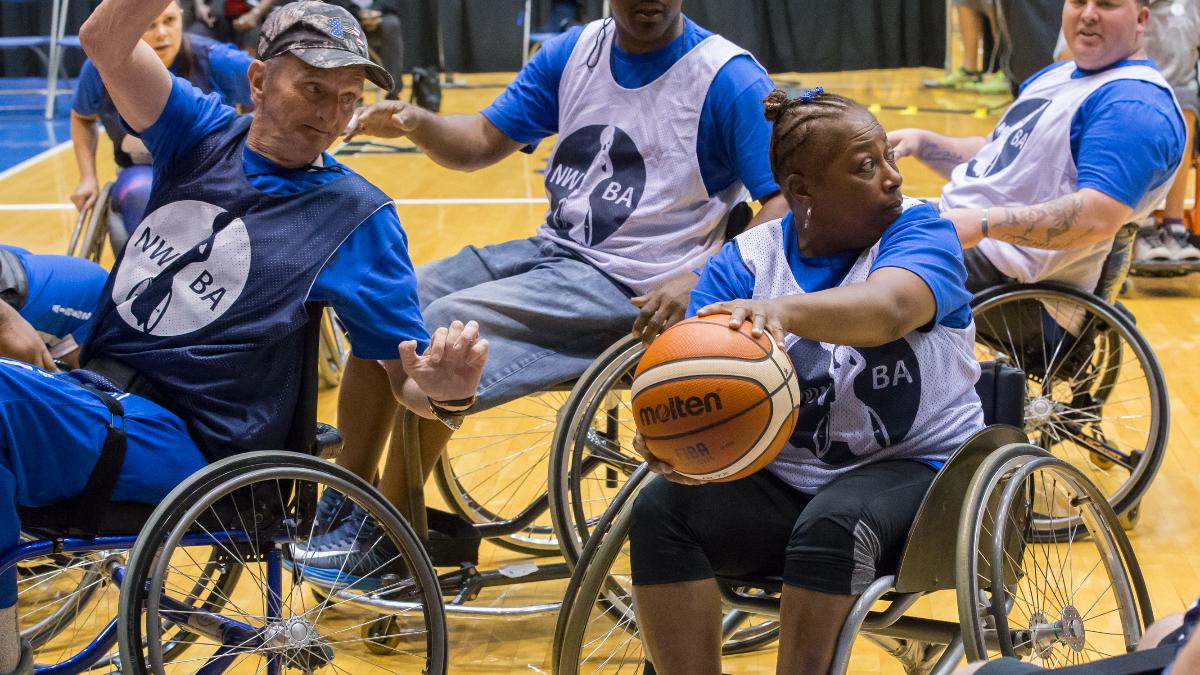 John Powell, Cold War veteran and longtime participant of the Valor Games Southeast, has a competitive spirit he can't wait to bring to next year's event. A fan of the Game's archery, wheelchair basketball, and sitting volleyball competitions, Powell looks forward to displaying his skills in boccia—a Paralympic sport designed for athletes that use wheelchairs.
"This year was a little weird not being able to go, but next year I promise to make up for it," says Powell, "I was happy to be a part of the Games even though I wasn't able to be in person, and my training still continues. I train tai chi on a daily basis and I am also getting better at boccia. Be warned, I'm ready."
Tanya Whitney, a veteran who spent 28 years in service and deployed to Iraq, Kuwait, and Afghanistan, sees the in-person and virtual Valor Games Southeast as an essential time to connect with extended members of her community.
"When we're there, we're all the same," says Whitney, "We feel the same emotions, sensations, and we have all the same aches and pains. I thought this year was fun because it still made me go out and do some walking and cycling. Valor Games Southeasy is really a chance for us to be with likeminded souls. That's kind of the way military life was. It's important for us to have that tangible ability to be with each other and have that one-on-one presence. It's an opportunity to let the hair down for a little, to let the inner child come out for a few days."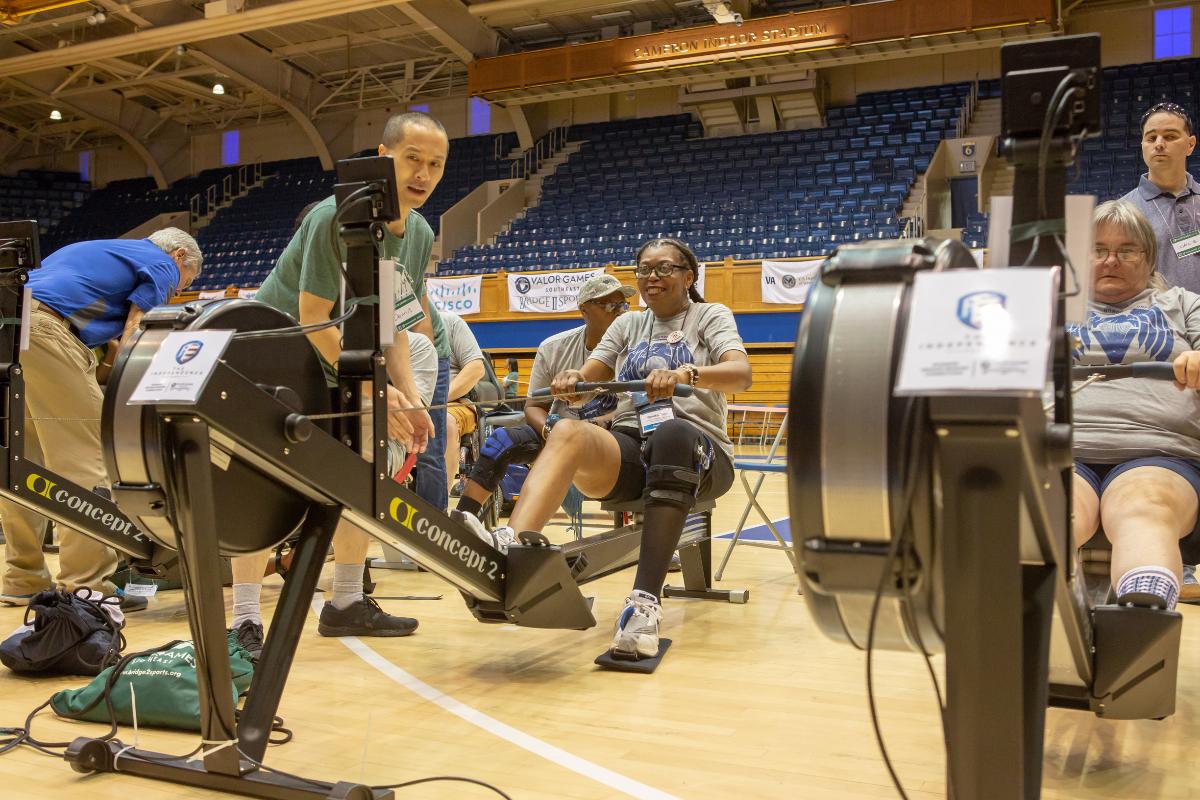 Going virtual, staying bold
During the in-person Valor Games Southeast, sponsors like Cisco make it possible for Bridge II Sports to provide the veteran athletes with lodging, meals, and other amenities to make the event special. This year, Cisco was still able to provide collaboration technology with the help of Cisco employees and volunteers.
Cisco software engineer Chelsea Renus had experience volunteering at the in-person Valor Games Southeast in the past. Cisco's culture of giving back and history of working with military affiliations made the Cisco Webex partnership an easy choice.
"Webex enabled Bridge II Sports to not only plan and keep going but also to have the Games in a virtual way," says Renus, "And it gave them a platform to keep reaching out to the athletes throughout the year."
See also: Increasing access to mental health with Webex
Renus believes that the community is stronger than the circumstances that come their way. Cisco employees came together to donate their time getting Webex up and running for the Bridge II Sports team and the veteran athletes, aiding with driving webinars and technical support. She believes the strength and goodwill of each community shone bright during this time.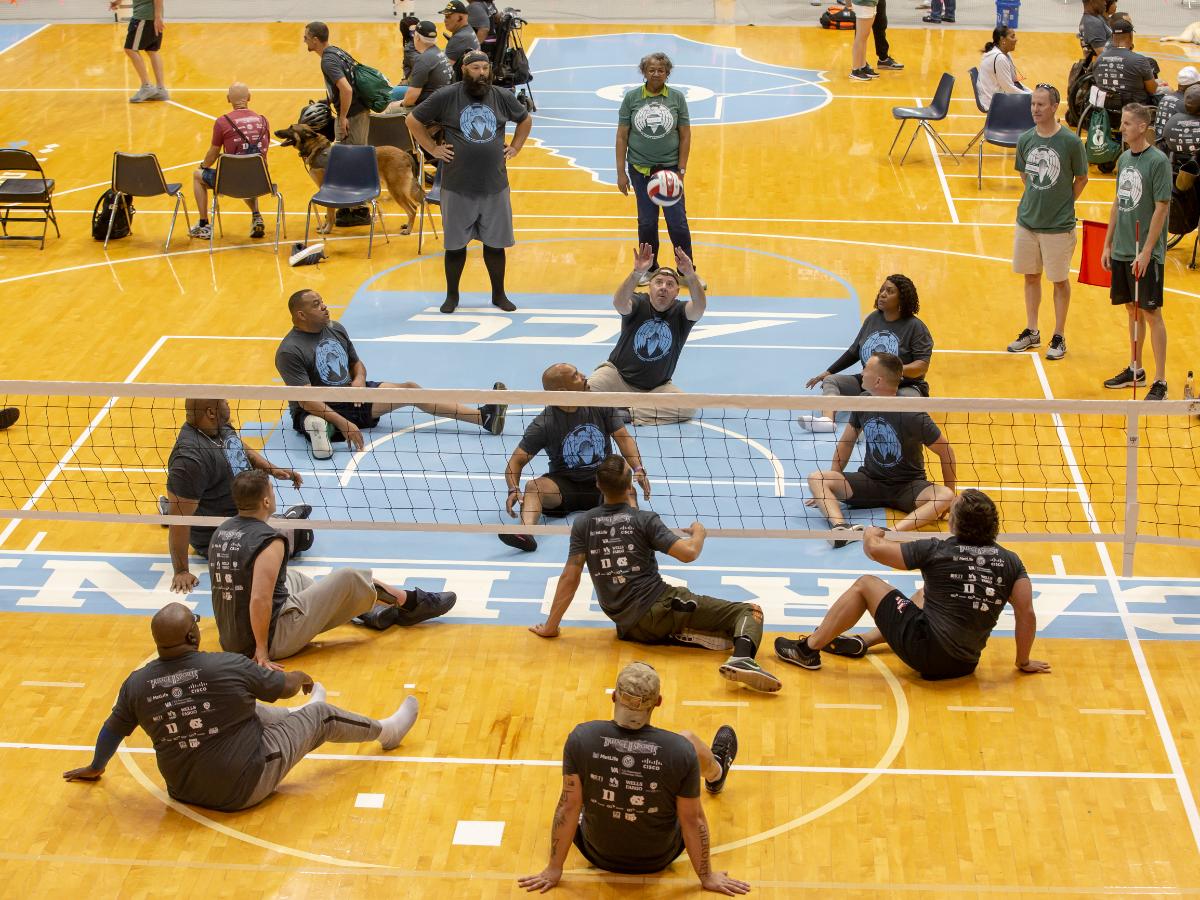 Rosell explained that the penultimate moment for him during this year's virtual games was during the closing ceremony, when all of the veteran athletes and volunteers were unmuted and joined in a final hurrah. The ability to—just for a moment—bridge voices together across vast geography for a moment of solidarity.
"We told them, on the count of five, cheer as loud as you can," says Rosell, "It was a great way to be able to hear everyone all at once. It embodied to me what Valor Games Southeast was all about."
Cisco Webex keeps teams connected and their work secure, delivering video conferencing and communications that keep businesses moving forward. Sign up for free here.
###
We welcome the re-use, republication, and distribution of "The Network" content. Please credit us with the following information: Used with the permission of http://thenetwork.cisco.com/.