Around the world, tribal and indigenousl communities are brimming with rich traditions, creative thinking, and entrepreneurial spirit. Yet too many are still held down by a lack of connectivity.
This was brought into tragic focus with the COVID-19 pandemic. As much of the world depended on digital technologies for school, healthcare, and business continuity, Native lands have been deeply affected by the lack of broadband — and in some cases even landlines.
"Indian country has been particularly hit by the COVID," said Dr. Traci Morris, executive director of the American Indian Policy Institute at Arizona State University and a member of the Chickasaw Nation. "It's been very real. So the lack of infrastructure to not even be able to call your family has been driven home in a way that is very disturbing."
The Navajo Nation in the American Southwest, for example, has had the highest infection rate in the United States at times, exacerbated by a lack of connections to support telehealth and other services. And the threat looms in indigenous communities from Alaska and the Amazon to Africa and the Australian outback.
But recent concern for the Digital Divide both heartens and frustrates Morris.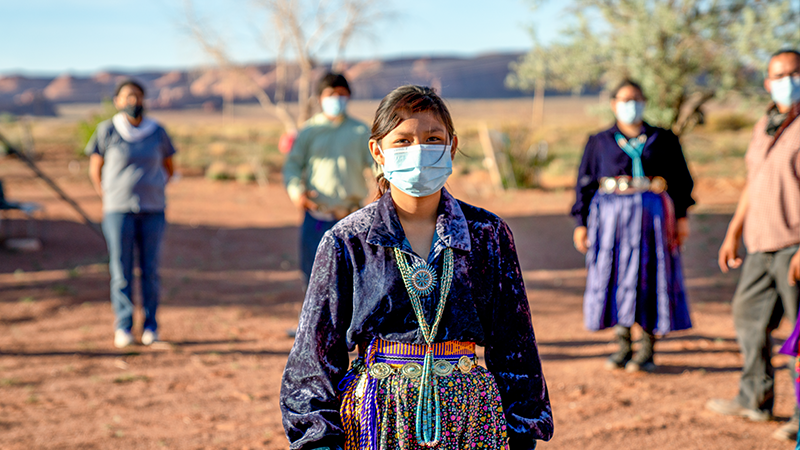 "I couldn't believe that it took a global pandemic," she said, "to draw attention to what myself and so many other advocates have been saying for 10 or more years about the lack of connectivity in tribal and rural areas."
Beyond the devastating infection rates, the lack of Internet access has eroded educational and business opportunities, while worsening long-standing problems around chronic illnesses, isolation, and addictions.
"During COVID, it's been one of the biggest pitfalls," said Mathew Rantanen, technology director for the Southern California Tribal Chairman's Association (SCTCA) and a member of the Cree Tribe. "If you don't have broadband, you can't order things to your home. Kids can't pull off schooling. And a parent can't actually work and sustain the family."
Nevertheless, progress has been made. Rantanen's Tribal Digital Network, for example, connects 20 tribes in Southern California. And Morris is encouraged by some short-term fixes, like bringing community WiFi to town centers on reservations, as well as opening white space broadband spectrum for rural areas.
But much more needs to be done.
The power of partnerships
No single player can solve a complex problem like the digital divide.
Marcus Moffett, Cisco's chief technology officer for U.S. Public Sector, believes that technology companies, public sector organizations, and tribal leadership need to forge new working relationships to close these gaps.
"We've got the technology," he said. "It just comes down to partnering and using this stuff effectively. Players like Cisco, AT&T, T-Mobile — all of the big providers with the philanthropy [and the expertise]."
Moffett believes that the Black Lives Matter movement has spurred awareness of the profound effects of systemic racism. And given Cisco's stated purpose of powering an Inclusive Future for all, he sees the digital divide in tribal communities as a key focus.
"This is probably the next step," he said. "What are we doing for Native Americans? I am starting to elevate that within the company to raise awareness."
Louis Fox, the CEO of the Corporation for Education Network Initiatives in California (CENIC), has helped bring connectivity and educational and research capabilities to tribal communities.
"There's plenty of talent and ambition and imagination in these communities," he said. "What's lacking often are the appropriate resources to allow that talent and ambition and imagination to flourish."
Fox has partnered with both Cisco and Rantanen, with whom he is now looking beyond the United States.
"We worked very hard with Matt," Fox said, "to connect those tribes to our research and education network and now to our peering fabric, which is called Pacific Wave. Once connected to Pacific Wave, indigenous communities can create their own private network throughout the Asia-Pacific Region and beyond. Our thinking was that if we could connect 20 tribes in this manner, we'd create a model that would allow us to work with all tribes in the U.S., creating an indigenous Internet that might span the globe."
Building the future, one tech certificate at a time
Morris is encouraged by Native-driven initiatives, such as the Tribal Digital Network.
"There's a lot of resiliency in Indian country around this," she said, "and there's a lot of groundswell happening as well. As long as you have community buy-in, leadership buy-in, solutions are being found to start bridging, at least by getting signals into the main community."
But she stresses that expanded technology skills within communities will be crucial.
To that end, programs like Cisco Networking Academy can play a key role. By teaching IT and cybersecurity skills, it has changed lives in 180 countries, often in underserved communities.
This summer, Clydene Stangvik, Cisco's corporate social responsibility manager for the Midwest, has worked with the American Indian Higher Education Consortium, to bring Networking Academy programs to 16 sites on Native lands across 10 states.
And Cisco's Emma Broadbent is reaching out to First Nation communities across Australia, New Zealand, and Pacific islands. Recently, she has driven Networking Academy "Learn-A-Thon" competitions in partnership with local schools.
"We work on initiatives focused in particular states in Australia that have a higher indigenous population," Broadbent said, "and we work to bring them into our program through competitions. We have a competition coming up at the end of the month in the state of Western Australia, which I chose specifically for that reason — to try and use a school whose focus is on bringing in First Nation indigenous learners."
Broadbent is also partnering to extend her work to other areas as well, such as Papua-New Guinea.
"The International Telecommunication Union is doing a lot of work around the world to bridge the digital divide," she said. "We're working with them on digital literacy for the Papua-New Guinea Academy."
In Canada, Cisco is the program founder and lead network partner of Connected North, an ecosystem of educational, government, and technology organizations dedicated to closing broadband gaps and expanding educational opportunities for indigenous peoples.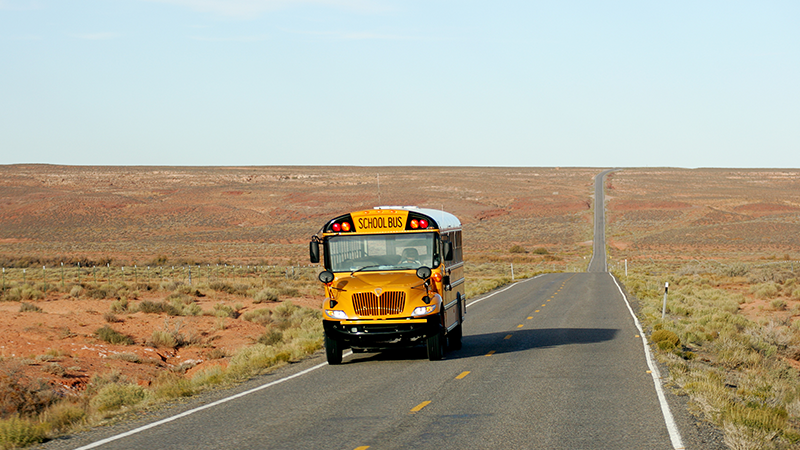 Students and teachers in the program leverage Cisco Webex and Telepresence to draw on a vast array of educational content. These technologies enable them to be mentored in real time by indigenous leaders and role models, as well as experts from museums, universities, and the business world. Mental health and wellness support is another critical element in regions with high rates of addiction, depression, and fetal alcohol syndrome.
Today, the program inspires 20,000 K-12 students with new possibilities.
"We have a tragic history of our treatment of indigenous peoples," said Willa Black, Cisco's Connected North Director, "and we can and must do more. Through technology, we can connect students to opportunities and experiences not available to them locally — building resilience, and a sense of purpose and hope for the future."
The program's success — it recently won the Humanitarian of the Year Award from the Canadian Psychological Association — is another testament to the power of partnerships.
"It's really about taking a look at a major social issue in this country," Black added, "and figuring out how technology could be applied to address it. And then doing the heavy lifting and drawing on our ecosystem to pull in all the partners."
See also: Cisco TechBeat - An epicenter of the digital divide: Native reservations
Bridge the divide, and we all benefit
Human skills and digital technologies are a potent combination. Together they can help to unleash the full potential of Native communities, while alleviating longstanding challenges.
"Tribes have health issues that are inherent with the change of their previous lifestyles to how they function on reservations now," Rantanen said. "The change in eating. The change in mobility. They're fighting things like diabetes and heart disease and obesity, and we see that in the aboriginal community in Australia. We see that in the Maori in New Zealand."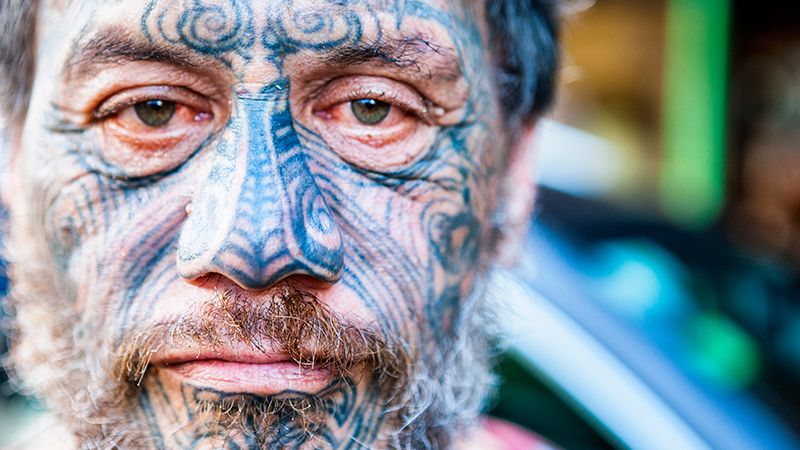 Telehealth, Rantanen believes, is essential on multiple fronts.
"The piece of telehealth that people don't always remember is mental health," Rantanen said, "the aspect of just talking to somebody, and sorting out anxieties — especially with how is this going to change? What does our future look like?"
Despite the challenges, Dr. Morris is cautiously optimistic. She believes in the potential of technology — assuming that tribal communities acquire the broadband foundation to fully gain from it.
"We have the power to tell our own stories," said Morris, "in our own words, in our own language, we can tell it to ourselves, to our communities, and to the world. And that is the power of the technology."
And as Louis Fox concluded, we'll all benefit.
"There's sometimes a view that this is some sort of charity," said Fox. "But I think the opportunity is to focus on the strengths, the perspectives, the histories, and just the richness of these communities — and for that to become a dialogue. We'll all be the better for it. And we'll also address some grievous historic wrongs."
###
We welcome the re-use, republication, and distribution of "The Network" content. Please credit us with the following information: Used with the permission of http://thenetwork.cisco.com/.