Data has been called the currency of the digital age, and the COVID-19 pandemic has only reinforced that belief. There is a critical need for the digital infrastructure that keeps that information and data flowing. And remote connectivity has all but kept the world running through our current crisis.
But there is another, equally valuable currency ­— trust.
Since 2015, Cisco's Country Digital Acceleration (CDA) Program has been developing trusted relationships around the world. Now active in 34 countries, CDA projects align with a nation's priorities and bring digital solutions to unique societal challenges. By mixing network and technology expertise with partnerships based on trust and close collaboration, CDA is helping countries to stimulate economic growth and create an inclusive digital future that leaves no one behind.
Building on established relationships with government leadership teams, CDA has responded to the pandemic quickly and strategically, by deploying resources to areas that need the most relief. Currently, more than 70 COVID-related projects are underway to enable remote work, support education and health care, and improve public safety.
Through our networking, collaboration, and security solutions, we are making a profound impact on the front lines and supporting our first responders in the fight against the virus. Whether bringing virtual care to patients battling coronavirus, enabling distance learning for students at home, or engineering secure meeting solutions for elected leaders to coordinate their pandemic responses, Cisco has been ready.
Here are five case studies that demonstrate CDA's rapid response, strategic impact, and trusted partnerships: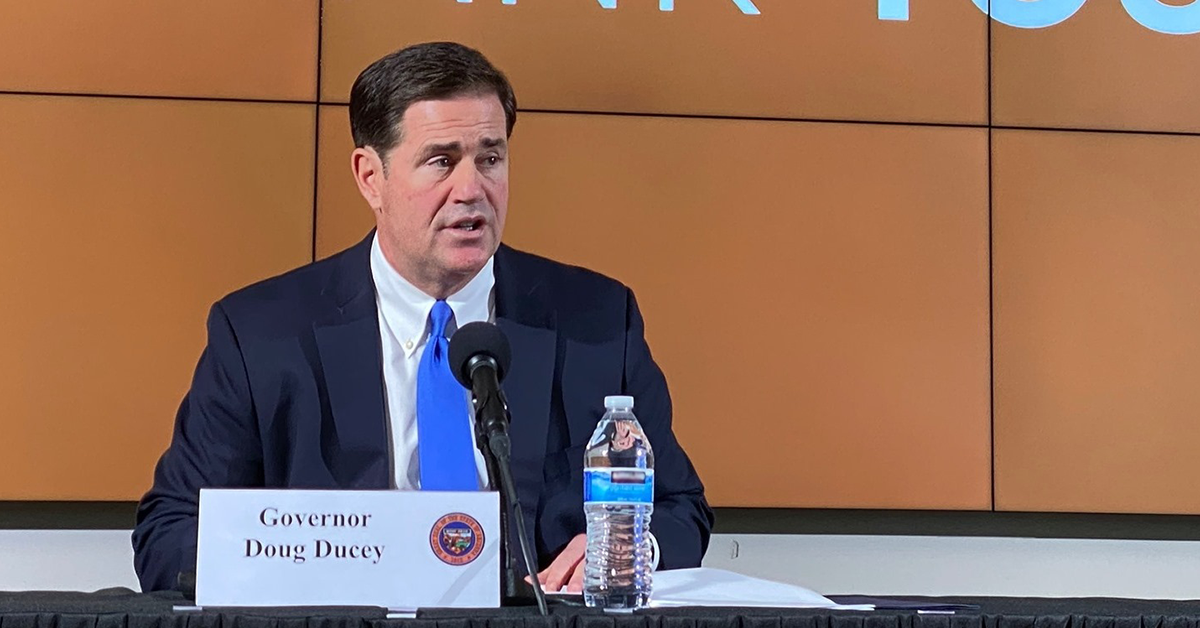 Arizona Public Wi-Fi: Bridging the digital divide, one parking lot at a time
Without broadband during our current crisis, many people have been unable to work, learn, or stay ahead of fast-changing events. So, it only reinforces the belief that Internet access should be considered a basic human right.
To that end, Arizona has partnered with CDA and its own state library system to help bridge the digital divide.
In many communities, libraries are an essential source of information and community. But they also provide critical broadband access to those who lack it at home. But libraries are not always open, especially during the pandemic lockdown. So, to grant better access to citizens, Cisco is installing external wireless WiFi access points at local libraries.
This free public WiFi service will allow students to continue their learning remotely. And since it extends across parking lots, others can work from within their cars.
"Access to reliable Internet is crucial for our rural areas and communities in need," said Arizona Gov. Doug Ducey. "Expanding WiFi access will enable more students to take part in distance learning and facilitate access to resources for those without reliable Internet at home. I'm grateful to the team at Cisco for helping more Arizonans stay connected during COVID-19."
Arizona Secretary of State Katie Hobbs stressed that the added connectivity is directed mostly to places where the lack of connectivity is especially pronounced. These include rural counties like Cochise, Greenlee, Maricopa, and Pima. "The additional access points will help rural libraries extend connectivity options to those affected by the digital divide," she said.
"It's our responsibility as business leaders and policymakers to step up and help create inclusive futures for our communities that are now at greater risk of being left behind by the digital divide," said Nick Michaelides, senior vice president, U.S. Public Sector at Cisco. "Achieving ubiquitous Internet takes a village; we're proud of this important initiative with Arizona state leadership that will provide Internet access to rural Arizonans in a time of seemingly essential need."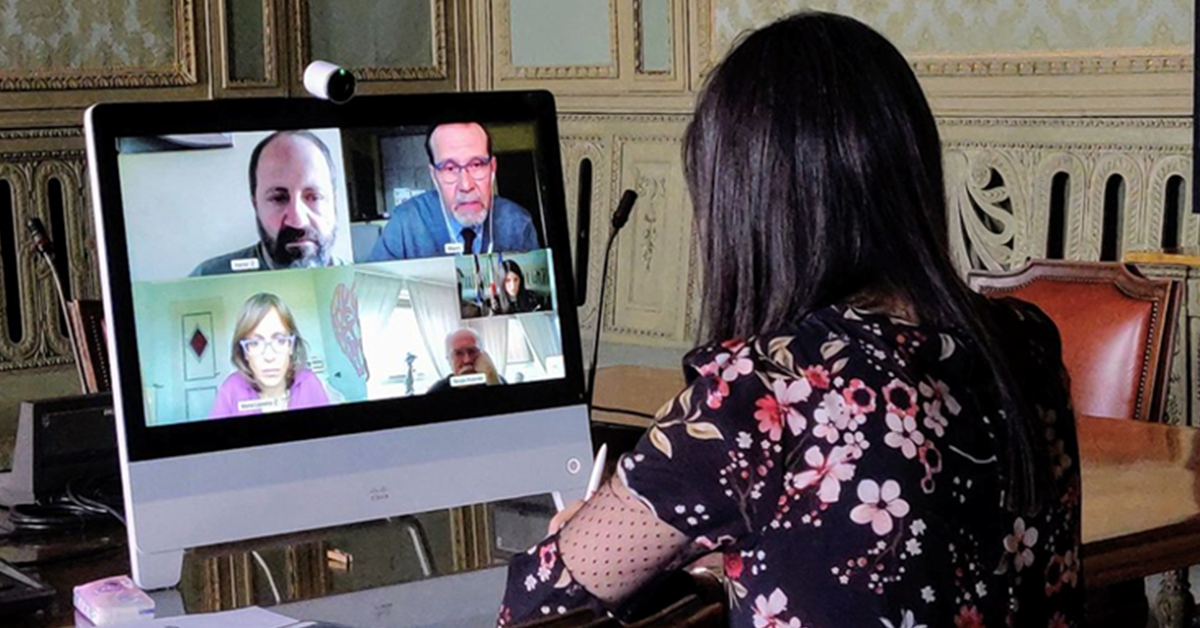 Turin, Italy — Setting the standard for pandemic response
As we have seen since the outbreak of the pandemic, the cities that are most digitized have been the fastest to respond and adapt.
But it's important to note that simply having digital technologies isn't enough. It takes a trusted partnership between government and tech experts to create the synergy that enables success.
Turin, Italy, is a great example of a city that prioritized innovation and digitization — and built a relationship with Cisco and CDA that's defined by a common mission and shared goals.
"With the emergency that our country and our cities are facing," said Mayor Chiara Appendino, "it was very important that we had this partnership. We were immediately ready to use technology to face the situation that we are living."
When the pandemic struck northern Italy, that partnership proved crucial to the city's fast response, as large numbers of government workers moved home, emergency hospitals sprung up seemingly overnight, and isolated individuals like quarantined elderly and prison inmates were able to maintain a connection to the outside world.
Technology analyst Rob Enderle, who has studied and written about Turin's response to the pandemic, stressed the deep roots of the city's partnership with CDA.
"Turin's leadership, the mayor in particular, really wanted to make Turin a showcase," said Enderle, "not just for the technology but for how to correctly apply that technology to benefit the municipality. And they had a partner in Cisco that was there not to push product or raise margins or make commissions, but to make Turin successful."
Dr. Guy Diedrich has witnessed Turin's digital evolution first hand as global innovation officer for Cisco and leader of CDA.
"We have invested five years in building a relationship," said Diedrich. "There was no second guessing motive. We were on the same page with the government officials. The partnership was instantaneous in this new COVID world."
"It isn't just data that's the new currency in the digital age," he added, "it's also trust."
Diedrich stressed that Turin was but one city where CDA supported fast responses to the rapidly unfolding crisis.
"I think that that was a great advantage for the city of Turin and for many of our 34 CDA countries around the world," Diedrich continued. "We have now 700 CDA projects that have been funded, completed or are in process. Seventy of those are COVID related projects that have been proposed, vetted, funded and started in 10 days."
Security and ease of use were essential factors. Webex features end-to-end encryption, which reassured government officials as they shared sensitive information. And even employees who were unfamiliar with collaboration tools got up to speed quickly.
"Having an enterprise-class system in place," added Enderle, "a system that was designed from the ground up to be secure and yet still easy to use, became very critical to this particular solution."
Overall, the combination of public and private sector innovation is the key to Turin's future, during and beyond the pandemic.
"Local communities and private companies together must face the challenge of innovation," said Appendino, "and to improve the lives of our citizens."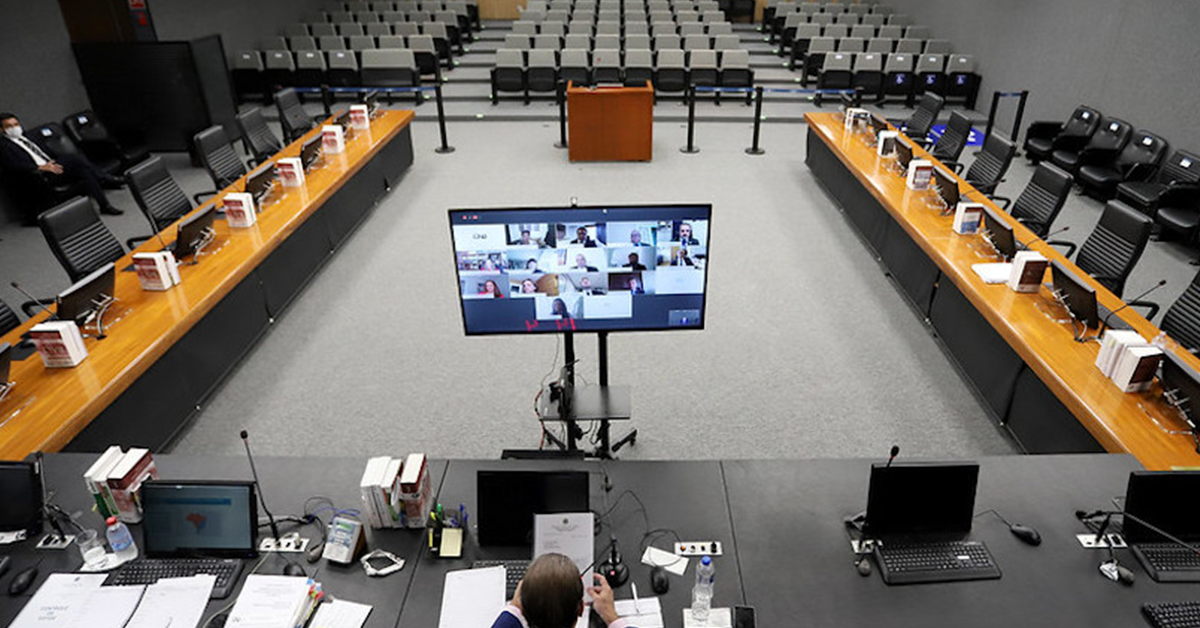 Brazil's National Council of Justice — Keeping the Wheels of Justice Rolling
The courts are a vital foundation of any democracy. And keeping them fair, efficient, and functioning is critical — even in a pandemic.
So when Brazil's National Council of Justice (CNJ) struggled to maintain its schedule as COVID-19 raged across the country, the old ways of working needed to be reimagined.
That's where Cisco Country Digital Acceleration stepped in.
The court system needed a collaboration platform that was highly secure and flexible enough to share documents, photos, and other content seamlessly and in real time. So CDA offered its Webex teleconferencing platform to CNJ free of charge for 90 days.
Security was a key concern for CNJ. Webex itself features end-to-end encryption. And Cisco donated additional networking solutions, all of which are designed from the ground up with security as a paramount priority.
"The procedural deadlines are suspended, but that does not prevent the possibility of carrying out procedural acts," said CNJ Assistant Judge Bráulio Gabriel Gusmão. "Cisco Webex is a worldwide, stable, secure platform."
Since Webex was introduced on April 2, thousands of events have been held virtually, CNJ representatives said. These have included work meetings, witness interviews, evidence sharing, hearings and judgment sessions.
In addition to its flexibility, a key feature of Webex is its ease of use. Cisco has provided free training sessions to support lawyers, judges, and other court employees. In a series of webinars, users were successfully tutored and began using the tool soon after.
A statement from Cisco's Brazil press office summed up the company's commitment to supporting the court system: "Cisco believes that getting the best out of the use of technology is essential if public services are to be maintained, democracy and due process are respected, as well as governments, companies and people overcome this delicate moment for all of humanity."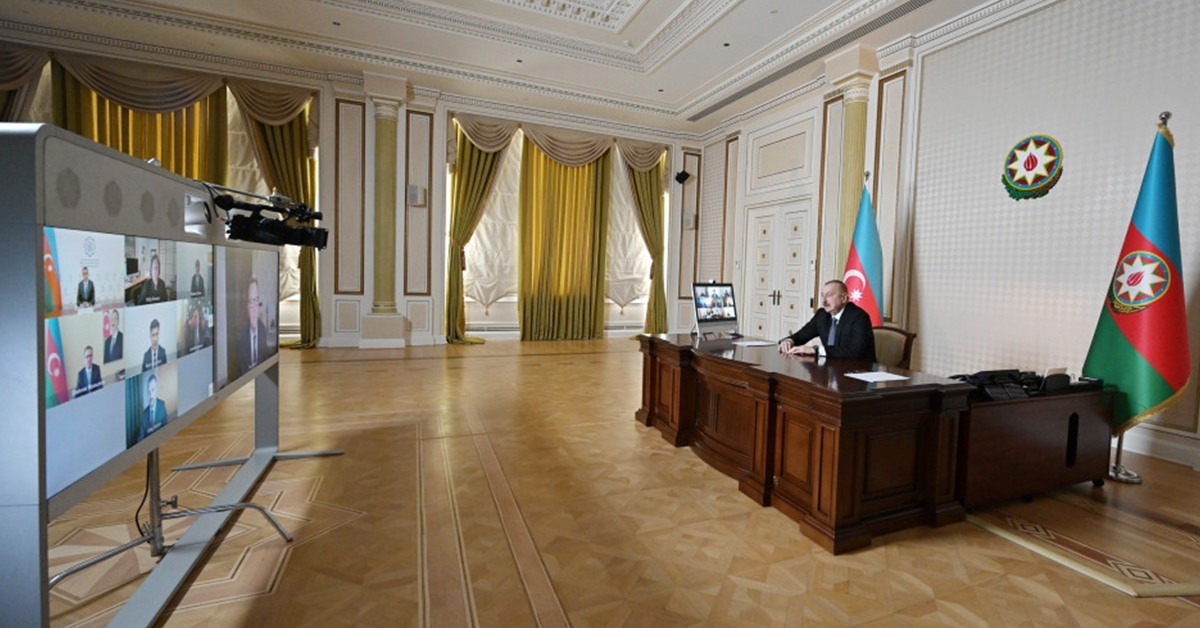 Azerbaijan — Accelerating the pace of progress
Like many other countries, Azerbaijan needed to maintain basic services and functions despite the COVID-19 pandemic. But with mass social distancing, it was a challenge to keep government, education, and transportation operating and connected.
Azerbaijan's partnership with Cisco through CDA, however, had already implemented a number of initiatives to streamline processes and better support citizens. These covered everything from education, agriculture, and transportation to cybersecurity, e-Gov services, and healthcare.
"It is important to further expand cooperation towards the introduction of high technologies in our country," Ramin Guluzade, Minister of Transport, Communications and High Technologies, told Cisco officials in a call last month. "We are currently working with your company on eight digital priorities. The implementation of these projects plays an important role in the development of innovative technologies in the country."
The Connected Government initiative, including video conferencing, has been particularly important through the COVID-19 pandemic. Guluzade noted that many important meetings have been organized using Cisco network technologies, enabling government continuity. It also played a role in Azerbaijan's fast response once the pandemic hit.
In addition, the country's Connected School project expanded, and teachers were trained quickly to use Webex. Looking forward, Cisco's Network Academy program is being integrated into the Baku Training Center. This will enable students to gain networking and cybersecurity skills, with official Cisco certification.
"The Ministry's ICT Applying and Training Center is certified under the Cisco Networking Academy program," Guluzade said. "This training center has also built a Cisco training laboratory with equipment provided by Cisco. The implementation of the project Connected Schools is also developing in a positive direction."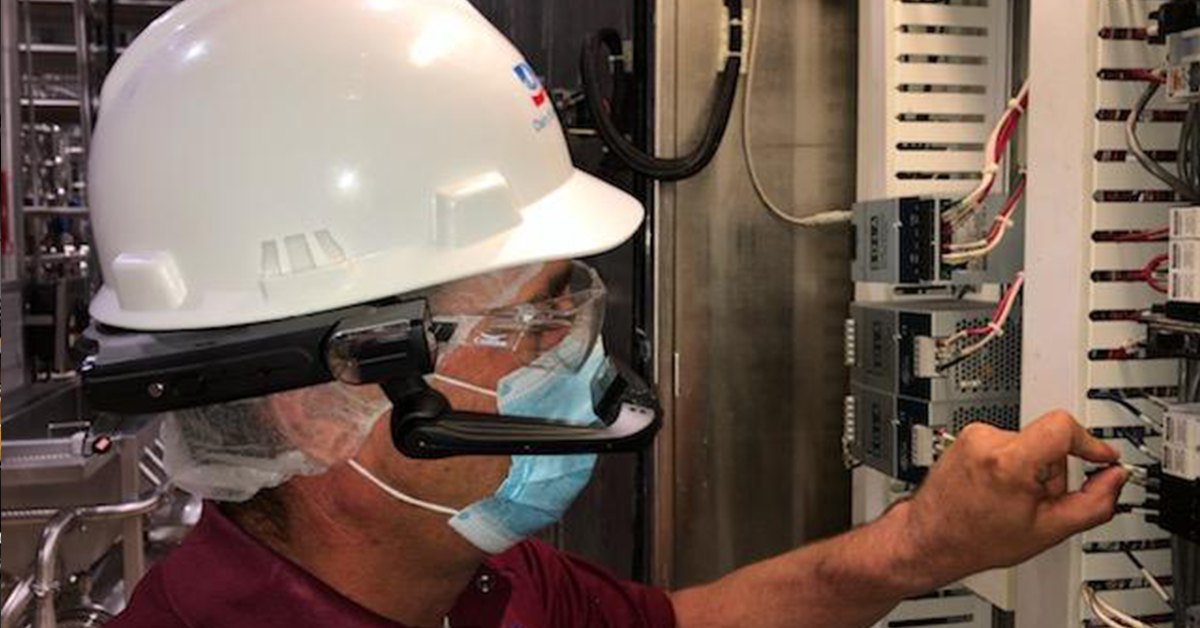 Dairy Farmers of America: Keeping Critical Food Supplies Flowing
Among the industries that couldn't afford to slow during the COVID-19 pandemic, few were more critical than food. But as any consumer could attest, supply chains were strained, and many supermarket shelves went empty.
As in other industries, however, digital technologies often made the difference.
Dairy Farmers of America (DFA) is a national, farmer-owned dairy cooperative of focusing on quality, sustainability, and ethical agriculture. Digital innovation is a key part of DFA's strategy, so when the pandemic struck, they called on their partnership with CDA.
Among the many other challenges DFA faced, it needed to get as many workers as possible to stay at home, while maintaining production. Enabling teams to meet, brainstorm, share documents, and connect with remote experts and front-line support teams was essential. But to do so, DFA had to accelerate their transformation at an unprecedented rate.
At the same, the organization had to adapt quickly to a rapidly changing environment and ensure that dairy products met the needs of customers. With donations of technology and expertise, CDA supported the continued functioning of DFA's 13,000 dairy farmers and 85 manufacturing sites.
"Cisco has been a trusted technology partner for DFA, and we are excited to expand our capabilities through this donation," said Jeff Hurley, chief information officer for DFA. "As an essential infrastructure, it's critical to ensure our plants, which produce milk and dairy products to feed families around the world, continue to operate. Integrating Cisco collaboration technology allows our experts to safely connect across the country while staying safe."
Recognizing the importance of DFA's 13,000 dairy farmers and 85 manufacturing sites, Cisco stepped in. CDA donated extensive collaboration tools, including Cisco Webex room kits, DX-80 telepresence machines, WebEx Expert-on-Demand Software, and RealWear headsets.
The first phase of the donation has been deployed to four sites, including DFA's largest processing plant in Portales, N.M., which processes up to 69 million gallons of milk each day. Additional sites are in Ventura, Calif., Zumbrota, Minn., and Schulenburg, Texas.
With easy access to multiple teams and remote experts, these operations have gained the agility to shift production, optimize resources, and adapt to changing demands. This level of speed and flexibility will continue to help DFA through whatever challenges continue to arise.
"We believe that when citizens are faced with extraordinary challenges, it is our responsibility as business leaders to step up and offer support," said Ned Cabot, Director of Country Digitization, Americas at Cisco. "We are proud to lend our expertise and collaboration tools to DFA and are grateful for their trust in Cisco to help them in their critical mission of feeding families across the world."
###
We welcome the re-use, republication, and distribution of "The Network" content. Please credit us with the following information: Used with the permission of http://thenetwork.cisco.com/.