Ca l'Alier in Barcelona, Spain, does not look like a place where the future is being built. A textile factory that dates back to 1853, the building almost has the air of a sleepy village library. But don't be fooled. This is home to one of 12 Co-Innovation Centers around the world.
Inside, Cisco customers, partners, and engineers join forces. And they solve some of the most pressing issues of our time. Need to save the bees that we need for our crops? This is the place. Want to protect people from gun crime? Welcome inside.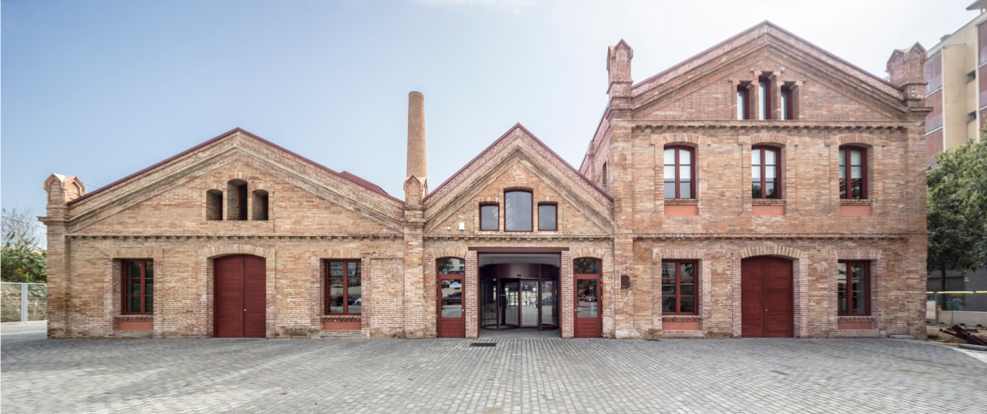 Even the Barcelona Co-Innovation Center itself is a taste of buildings to come. When Cisco joined forces with the Barcelona council to update Ca l'Alier, the building was almost a ruin. Cisco used the refurb to install smart tech across the council-owned site.
See also: A new hotbed of innovation-the public sector
Today Ca l'Alier is one of the smartest and most energy-efficient buildings in Spain. It has a Platinum rating in Leadership in Energy & Environmental Design. That's the highest you can get. The building is pretty unique in Spain. Nor is it the same as any other Co-Innovation Center around the world.
Each center has its own look and feel. In Milan, the center is in a 16th Century Olivetan Monastery. And in Australia, Cisco shares the Innovation Central Perth center with Curtin University. But all the centers share three missions, says Xavier Azemar, the head of the Barcelona center.
The first is to inspire customers. At the centers, they get to see what Cisco is doing with networks and IT today… and where it is headed in the future. "Salespeople and partners can show customers what we are doing," Azemar says.
This can include work in areas such as artificial intelligence or quantum computing. "We're looking to create that 'wow' effect," says Azemar.
A second aim is to help customers solve problems. They can do this by tapping into skills within Cisco and its partners. The centers host projects where many experts mix under one roof. The experts may be from customer, partner, public sector, startup, or academic backgrounds.
One such project from the Barcelona Center is Deleting Loneliness, an innovation project to improve the quality of life of the elderly, using technology. This involved a partnership between Cisco and the Barcelona City Council, the GSMA, Mobile World Capital, 5G Barcelona, and Nae.
The third area of action for Co-Innovation Centers is educating partners and customers on Cisco solutions and DevNET. But this educational role has little in common with what goes on in the 12,100 Cisco Networking Academy® centers around the world.
See also: How big data and AI are improving a city's water supply
The Networking Academy® aims to give people the skills to become future IT experts. Co-Innovation Centers also set out to inspire younger students through school visits. But at a higher level, they bring seasoned pros together for hackathons and other events.
Cisco sees Co-Innovation Centers as key to staying ahead in the tech sector. Chinton Patel, Cisco U.K. and Ireland's chief technology officer, noted how vital this work was during a press briefing at Cisco® Live!™ 2020. He said 50 percent of the world's people had got online last year.
"Surely, it's incumbent on us to make the experience for the other 50 percent much safer, much better," he said.
###
The contents or opinions in this feature are independent and may not necessarily represent the views of Cisco. They are offered in an effort to encourage continuing conversations on a broad range of innovative technology subjects. We welcome your comments and engagement.
We welcome the re-use, republication, and distribution of "The Network" content. Please credit us with the following information: Used with the permission of http://thenetwork.cisco.com/.