Guest post by: Ken Martin
The first professional sporting event that I ever attended was an Oakland Raiders game at the Oakland Coliseum. Soon after, I went back to the Coliseum and saw an Oakland A's game. I was around five years old.
I vividly remember being totally captivated not only by the action on the field, but also by the very basic digital scoreboard. During the A's game, an animated version of their mascot (an elephant) was moving on the screen and that simple simulation had me mesmerized. So much so, I can remember it clearly even decades later. I was absolutely hooked and became a fan of both teams for life.
Fast forward from the 1970's to now, and that in-stadium experience has drastically changed. But, the foundation is still the same – the live experience is like no other, but the complementary aspects also play a significant role and often leave a strong and lasting impression.
This is why I am excited that we are partnering with Hollywood Park, the 298-acre global sports and entertainment destination in Los Angeles opening in next July that features SoFi Stadium, the future home of the Los Angeles Chargers and Los Angeles Rams.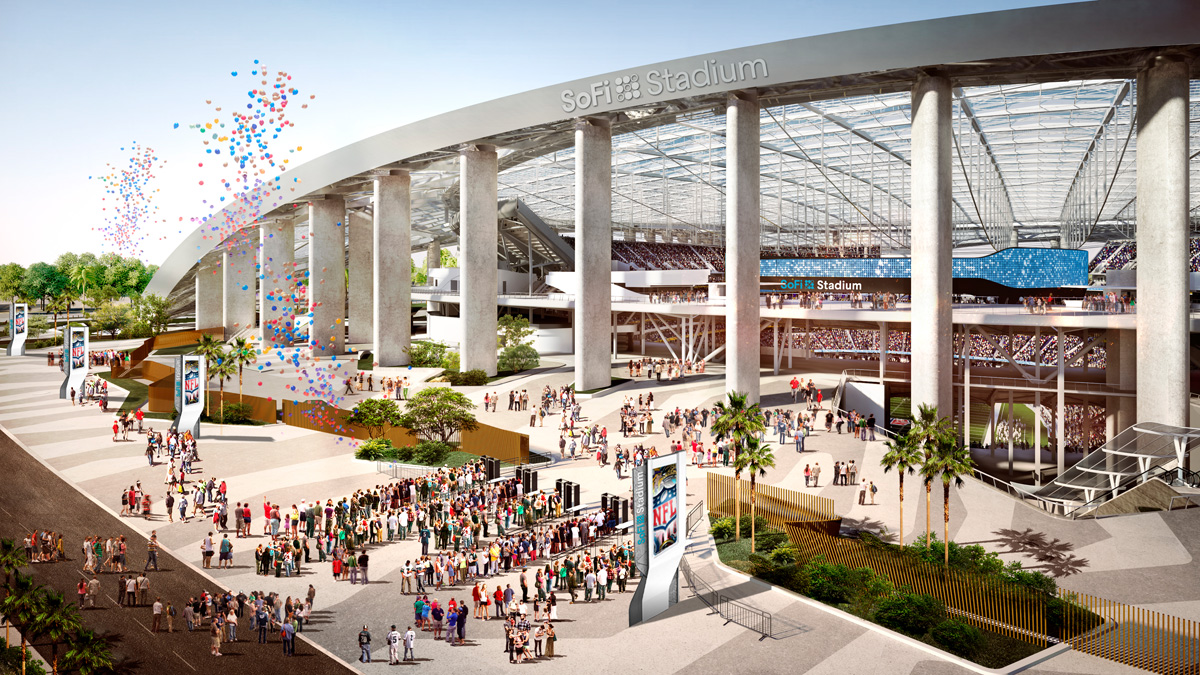 The facility is going to be nothing less than incredible with the largest Wi-Fi 6 network ever deployed in a stadium. When you look at Wi-Fi 6, that technology is tailor-made for a high-density facility like a stadium, arena or multipurpose facility that hosts tens of thousands of people at one time.
See also: Cisco announces new global partnership to become official technology partner of City Football Group
The faster speeds for immersive-experience applications, more bandwidth (four times greater capacity than the previous Wi-Fi standard) and higher reliability are going to be game-changers for fans, sponsors, teams and more. Not to mention its less taxing on a device's battery, which is always a positive considering fans are voracious consumers and sharers of content at live events.
In addition, the venue is also going to feature the first ever entirely 4k deployment of Cisco Vision to approximately 2,500 screens throughout the venue. With the ability to dynamically program and customize every area of the property, the venue is no longer just a "place" – it is becoming a media platform for creation, consumption, and distribution.
That kid from decades ago? That animated elephant? Yeah, they are different and certainly more dynamic today. But the notion of why it matters? That is a constant. Creating memories so impactful, they never fade away.
See also: Behind the Scenes: The Global Citizen Festival, a pop-up Cisco VIP Wi-Fi network
Nothing gets us more excited than creating ways for fans to augment their live experience through technology. What is coming to life in Los Angeles is going to be a technology showcase that will map the future for venues around the world – and create memories of a lifetime for a new generation of sports fans.
###
We welcome the re-use, republication, and distribution of "The Network" content. Please credit us with the following information: Used with the permission of http://thenetwork.cisco.com/.