Cisco's Executive Vice President and Chief People Officer Fran Katsoudas stepped onto the brightly-lit stage at New York City's Central Park, accompanied by the first ever winner of the Global Citizen Prize: Cisco Youth Leadership Award, Wawira Njiru. Together, the two of them addressed the crowd of tens of thousands of global citizens on Saturday, September 28, sharing Cisco's commitment to supporting and advocating for other youth leaders like Njiru.
It's the same stage that a multitude of other massive artists stood on that night, including Queen, One Republic, Pharrell Williams, Alicia Keys, and more. The five-hour long concert brought even more energy to bustling Manhattan, and many artists spoke to the crowd about their passion for spreading good.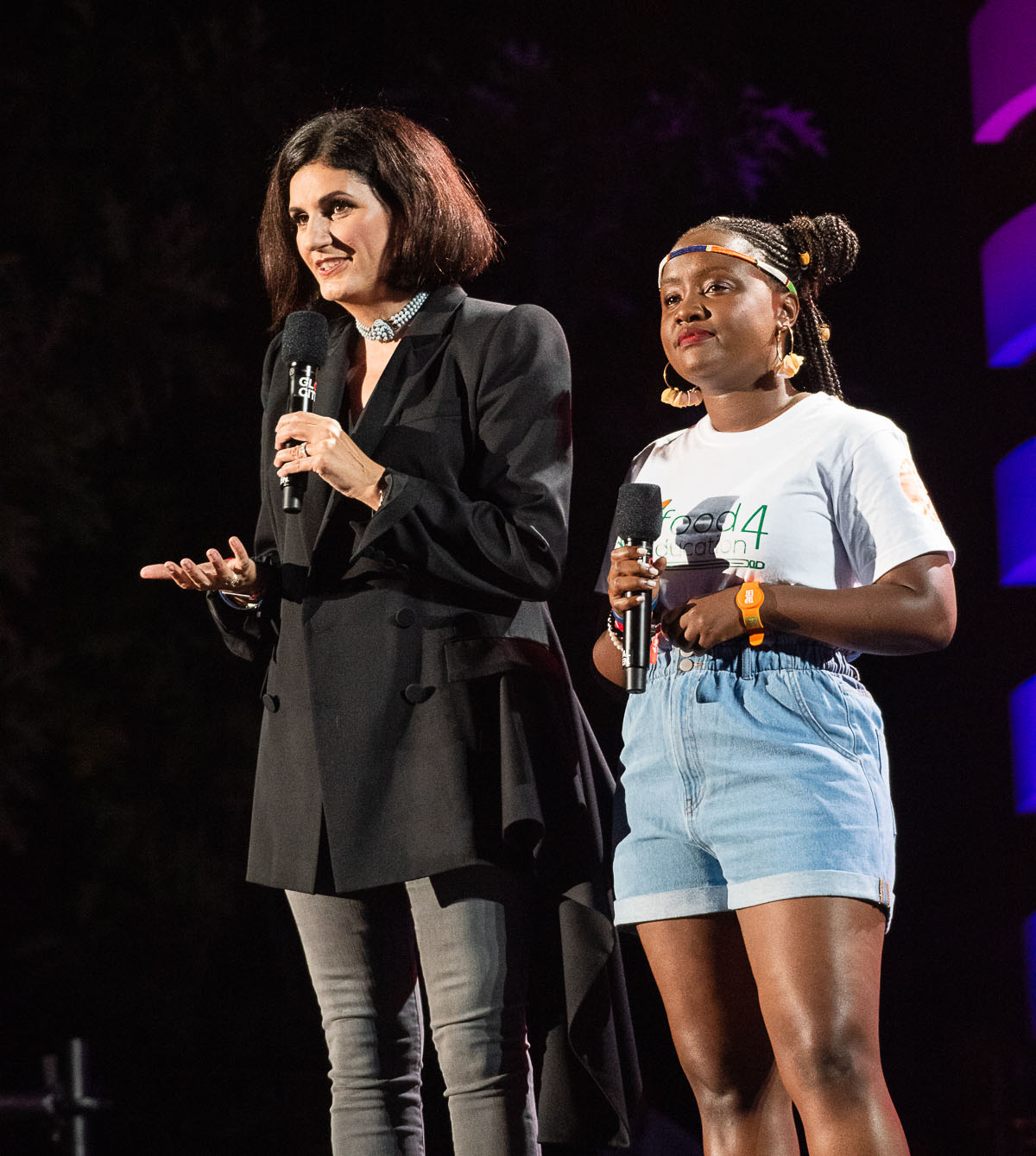 Katsoudas announced that Cisco will commit $750,000 over the next three years for the Global Citizen Prize: Cisco Youth Leadership Award. This award recognizes a young person who is contributing meaningfully toward the goal of ending global poverty. Cisco first awarded this $250,000 prize in 2018, bringing our total commitment to $1 million over four years to support young changemakers.
We are proud to help #PowertheMovement to end extreme poverty with @glblctzn. With our $1 million dollar pledge over 4 years to support young leaders combating extreme poverty-like inspiring Cisco Youth Leadership Award winner @wawiranjiru, we hope to change in the world. pic.twitter.com/mGzyEZYo59

— Cisco (@Cisco) September 29, 2019
"At Cisco we are so committed to making the world a better place," said Katsoudas, "The Youth Leadership Award was established to honor young people who are dedicated to making a difference in creating solutions to help achieve Global Citizen's goals. Tonight I'm so excited to announce our commitment of 1 million dollars over the next four years for the Youth Leadership Award."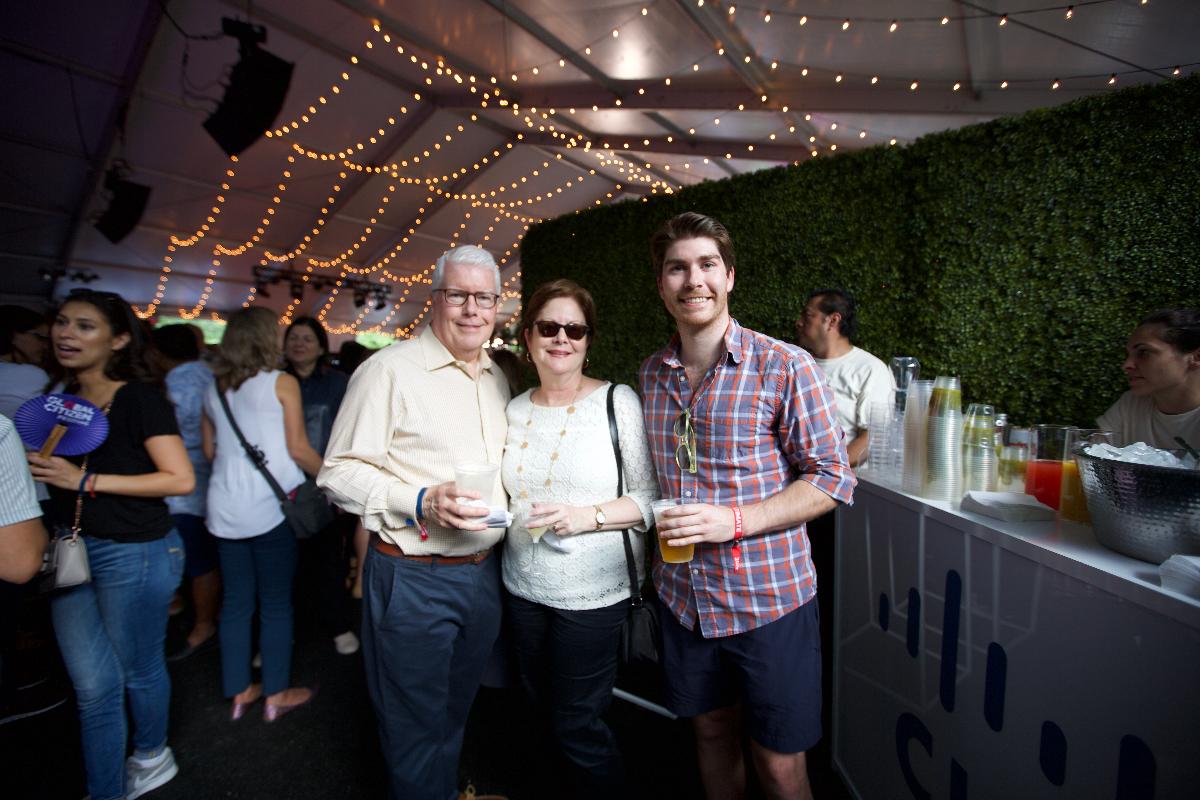 The Global Citizen Festival is an annual concert organized by Global Citizen, a non-profit that works to encourage young people to make positive changes in the world. Their belief is that the upcoming generations have the power to influence leaders in areas like poverty, conservation, and sustainability. In order for attendees to win tickets to the festival, they must perform a number of different tasks, such as tweeting out stories that bring awareness to various issues or emailing a local politician. Cisco and Global Citizen founded the Global Citizen Prize: Cisco Youth Leadership Award, which highlights and rewards certain individuals who are making a positive impact in the world. In addition, Global Citizen and Cisco have partnered together to bring Wi-Fi to certain areas of the festival, inviting Cisco Dream Team students to come and set up the network so that guests could experience quick and seamless connectivity.
See also: Dream Team member Payton Young gets his networking career started
Feeding students makes for better education
The award honors people 18 to 30 who have contributed meaningfully toward a goal of ending global poverty. The award includes a $250,000 prize paid towards the winners' organization. Njiru, the first winner, is the founder and executive director of Food for Education, a non-profit that works with vulnerable children in Kenyan public schools by providing them subsidized, nutritious school lunched.
Thanks to our presenting partner @Cisco for helping #PowerTheMovement to end extreme poverty. See how they're making an impact around the world, and what you can do to #BeTheBridge. 🌎#GlobalCitizen Festival 2019 pic.twitter.com/cwdGdddqy4

— Global Citizen (@GlblCtzn) September 28, 2019
In Kenya, more than 36.7 percent of the population lives in extreme poverty, and many children deal with hunger on a constant basis. This often causes stunting or lifelong deficiencies. Knowing that more than 23 million Kenyan children go to school hungry every day, Njiru wanted to help. A lack of nutrition makes learning difficult, and perhaps by providing lunches, students could perform better and achieve higher results. Each meal from Food for Education costs 10 to 15 cents, and provides 40 percent of a child's daily nutritional value.Cisco CEO Chuck Robbins and music icon Usher presented Njiru the award at the 2018 Global Citizen Festival in Johannesburg, South Africa. After winning the award, she and Food for Education received $250,000.
See also: Cisco brings the good with Global Citizen in South Africa
Since winning the award, the program has seen some amazing results. The organization first opened its central school-based kitchen that provides highly subsidized meals to 2,000 students. Since July 2019, the number of students fed is now up to 10,000 students per day.
Food for Education also launched a digital mobile platform called Tap 2 Eat in May 2019, where parents pay money for the subsidized lunches using mobile money. This money is credited to a virtual wallet and then linked to a smart wristband, which students can wear and use to get their lunches at school in under 5 seconds.
The organization's next goal is to feed 1 million Kenyan schoolchildren by 2025.
During the festival, Cisco also played a video to the crowd, which showcased the work the company is doing to uplift members of different communities. This included highlighting Cisco's education platform Networking Academy, company leader and non-profit founder Alphonsine Imaniraguha, and Cisco's work with homeless organization Orange Sky.
Networking Academy and Soso Luningo
Soso Luningo is a Networking Academy (NetAcad) student who grew up in poverty in South Africa's Eastern Cape. With the support of her parents, community, and with her own hard work, Luningo won a scholarship to a university in Jonannesburg. It was there that Soso was able to get IT training and hands-on experience.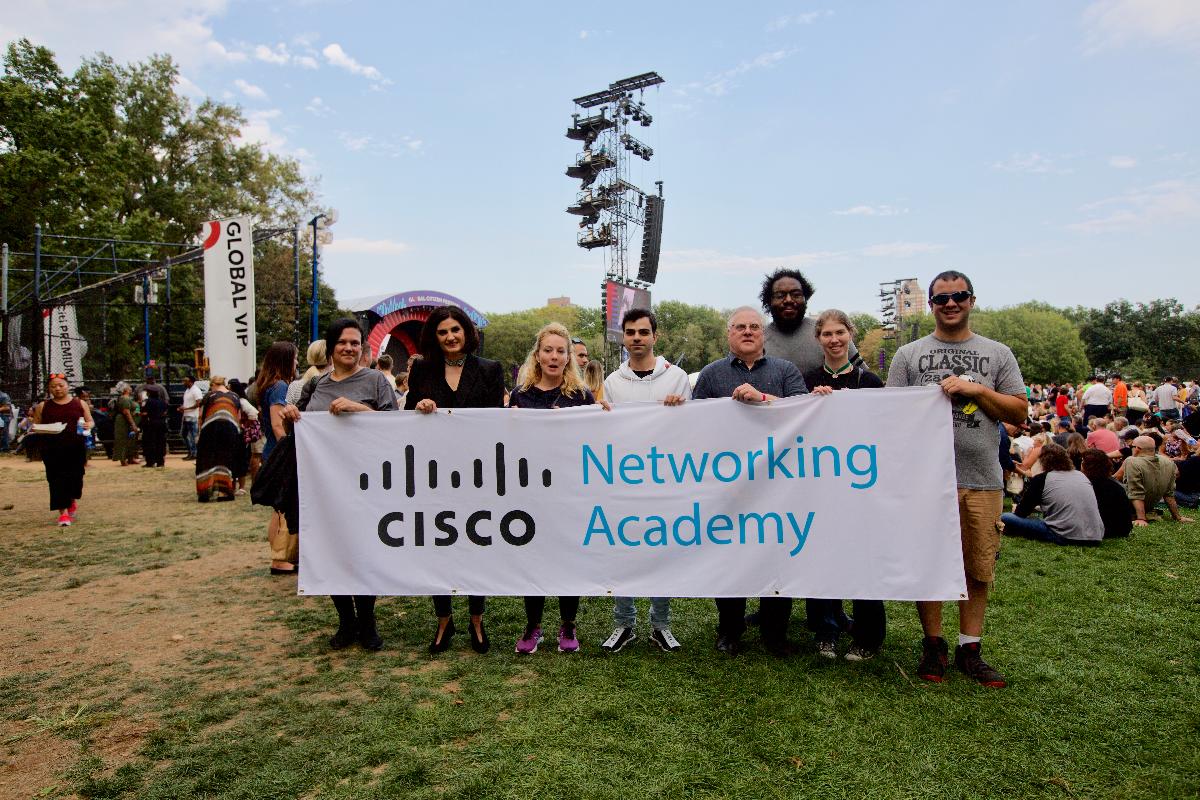 Luningo persisted and earned a certification as a Network Engineer. From there, she obtained a Cisco Networking Certification and eventually became the first female head of the IT department. Luningo is just one of many examples of students who changed their lives through skilling and re-skilling in IT.
Alphonsine's story
Alphonsine Imaniraguha grew up in Rwanda during the 1994 Rwandan Genocide. It was there that she lost two of her five siblings and her parents in the tragedy. Despite the odds, Imaniraguha won a full scholarship to Kigali Institute of Science and Technology where she earned her Bachelor's Degree in Electronics Engineering. She also went on to receive her master's degree in Telecom Engineering at the Rochester Institute of Technology.
Today, Imaniraguha works at Cisco, also spending her time running her non-profit organization Rising Above the Storms. This organization promotes education for orphans in underdeveloped areas of the world. Because of her amazing story and transformational work in her community, Imaniraguha was chosen as one of Cisco's Bridge Award Winners in 2018. Imaniraguha's story inspires so many and is representative of what Cisco also hopes to contribute to the world.
Reconnecting the homeless community
One of Cisco's and Robbins' greatest passions is empowering the homeless. Orange Sky, an Australian-based non-profit that started as a method of providing clean clothes for the homeless, now works to connect people experiencing homelessness. The non-profit needed the right technology to scale their services, so they turned to Cisco Meraki for enterprise-grade networking solutions.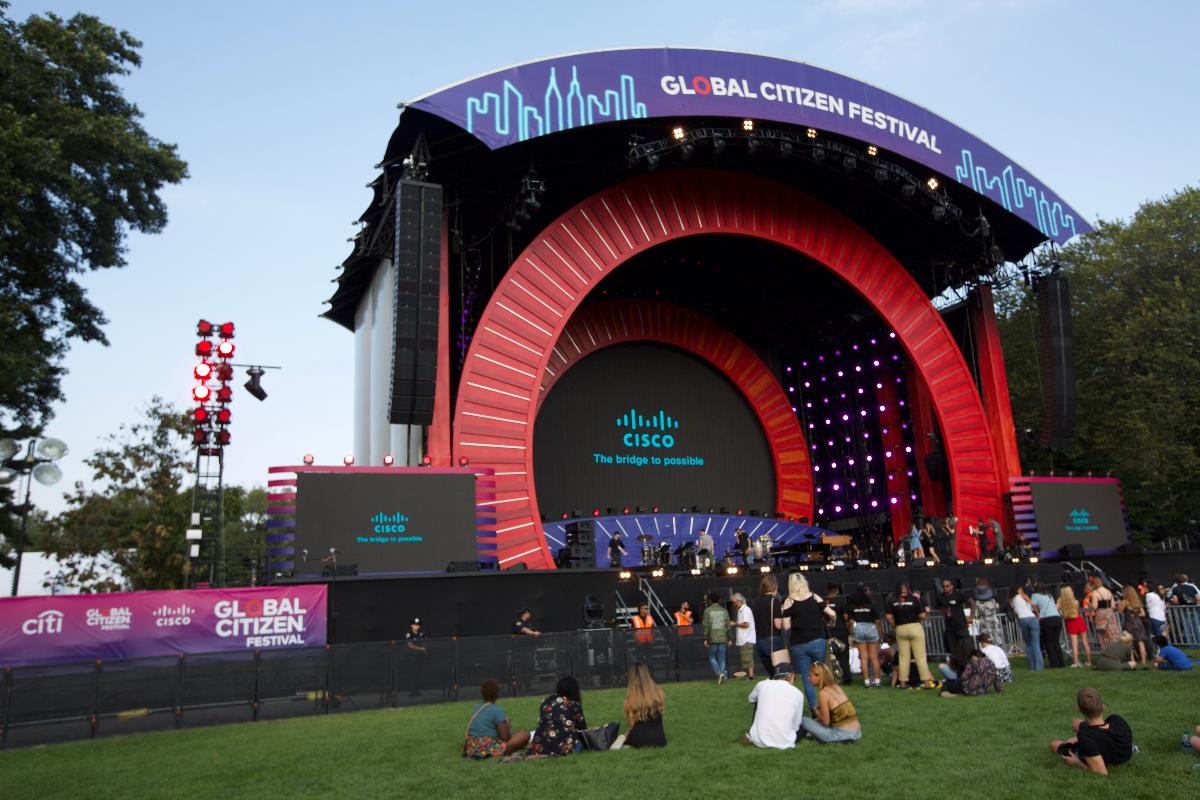 Using Cisco Webex Teams and products from the Cisco Meraki portfolio, Orange Sky received a new hybrid networking and communication solution. Along with business efficiency, the Wi-Fi enabled vans help the homeless community to contact their families and access various government and help services. Orange Sky says their services have improved with the new technology, and the team hopes to expand to the U.S. soon.
Cisco is continually working to make the world a better place, and the company encourages you to share the same goal. Click here to Take The Pledge, a promise to use skills, access, and ability to make a positive impact on people, society, and the planet.
###
We welcome the re-use, republication, and distribution of "The Network" content. Please credit us with the following information: Used with the permission of http://thenetwork.cisco.com/.