Arodi Grullon Fernandez enlisted the Marine Corps when he was 18 years old. He worked as a mechanic stationed first in Japan and then later deployed to Iraq and Afghanistan. After serving a total of 12 years active duty, he separated from the military and soon enrolled in a local community college in North Carolina where he began to chart a path to a civilian career in tech.
"I was in the process of getting my degree in cybersecurity and networking administrations at Craven Community College through Cisco," says Fernandez, "when one of my Networking Academy instructors recommended me for the Dream Team."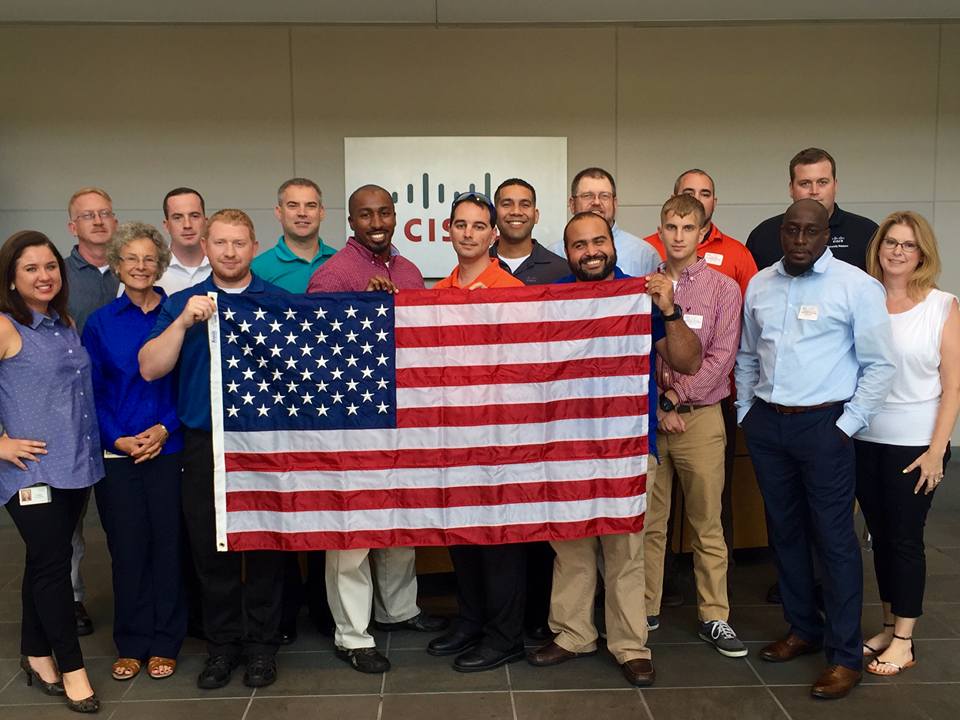 Dream Team is a program where those studying IT skills can gain hands-on experience setting up wireless networks to support large-scale events like Cisco Live and the Global Citizen Festival. This experiential learning opportunity is available to those enrolled in Cisco Networking Academy (NetAcad), which provides students with education, technical training and career mentorship in security, networking, collaboration, IoT, and more. Since 1997, NetAcad has trained nearly 10 million students in IT/networking skills, including over 300,000 veterans and 80,000 military personnel.
Fernandez was nominated by his teacher for the exclusive Dream Team opportunity and was selected to attend the Cisco Live conference in Las Vegas along with ten other NetAcad students. While there, they helped set up, support and troubleshoot the wireless network infrastructure utilized by the over 25,000 live attendees of the conference. The network was crucial in maintaining communication and connectivity throughout the event, and the Dream Team played a critical role in helping to deliver uninterrupted service.
"The Dream Team provides real world experience to our Networking Academy students and veteran community," says Cisco's Veterans Program Manager, Gena Pirtle. "We tap into the talent these individuals bring to the workforce by putting them in an environment where they can put their skills to the test. The opportunity is definitely a great way for them to bridge that skills gap and get valuable exposure to the tech industry. We also pay for them to sit for their Cisco certification while onsite, so they leave with marketable skills that employers are looking for," Pirtle adds.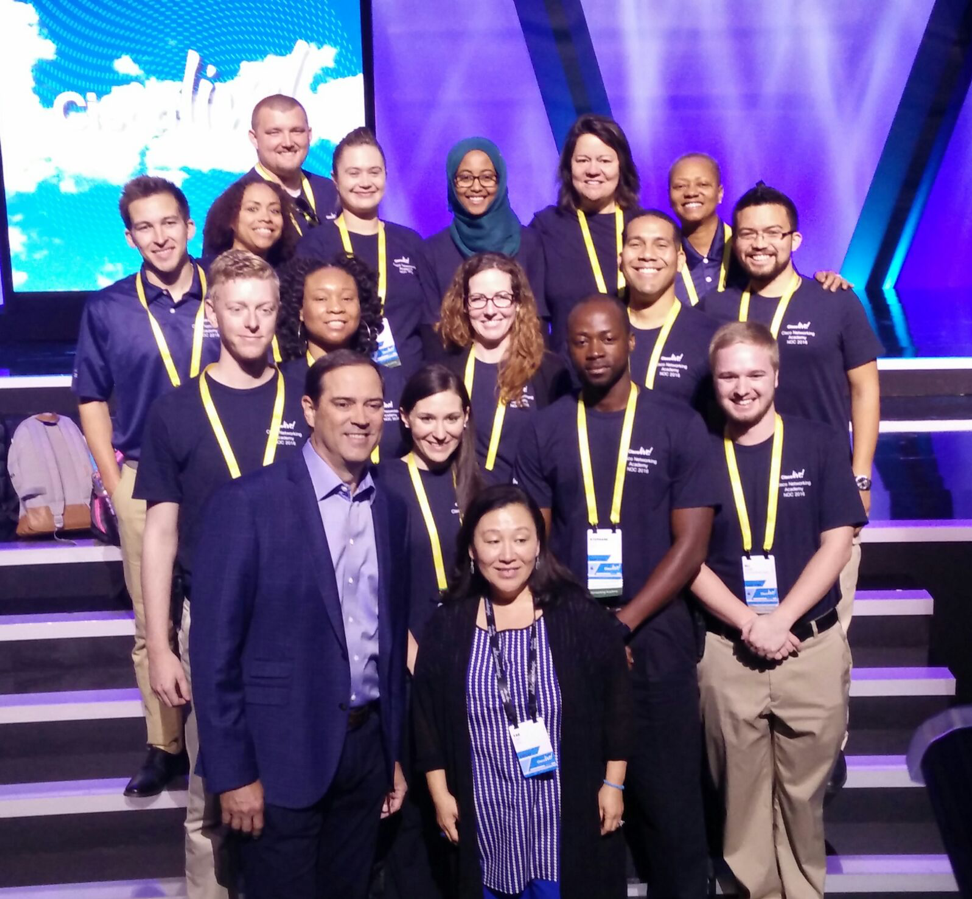 After the Dream Team, Fernandez was invited to participate in another Cisco veteran training opportunity—the Veteran Talent Incubation Program (VTIP). This 20-week online training and mentoring program offers transitioning service members, veterans and military spouses a pathway to jobs at Cisco through industry certification. Over 95% of candidates who complete the training are offered and accept positions within Cisco's Customer Experience (CX) or Meraki organizations. Over 100 veterans have joined Cisco since the program began in 2017.
Similarly, Toyoko Cuthbert was living in North Carolina, serving in the Army National Guard and working at Fort Bragg as a NOC engineer. While there, she learned about VTIP, submitted her application, and was accepted into the program.
"As part of the VTIP, we had access to Cisco mentors we could reach out to with questions about the study material or to get coaching and guidance," says Cuthbert, "We participated in a couple onsite visits where we could shadow Cisco engineers. After I completed the program, Cisco extended me an offer and soon after I started working as a Customer Support Engineer."
Fernandez was also hired at the end of his VTIP training.
"Cisco offers veterans the opportunity to work within a cohort of military peers, develop your technical and professional skills, and at the end provides a job opportunity," says Fernandez, "Other programs offer the training but not necessarily that position at the end. People who have already served are looking for a way to sustain their family."
Cisco is passionate about helping veterans reskill and transition easily back into civilian life. The Cisco Veterans Program offers a number of different initiatives that help military veterans learn new career skills and find employment at Cisco or within its partner community. Cisco was also ranked Gold in Military Friendly Companies for the year 2020.
Talent Bridge is one of those resources which is connecting military talent to tech employers.
"Talent Bridge is a career matching engine we've made available to our channel partners to help them find the best talent to grow their business," says Pirtle, "This bridge connects our candidates with employers who are looking for qualified tech talent based on location, skills, and industry certifications."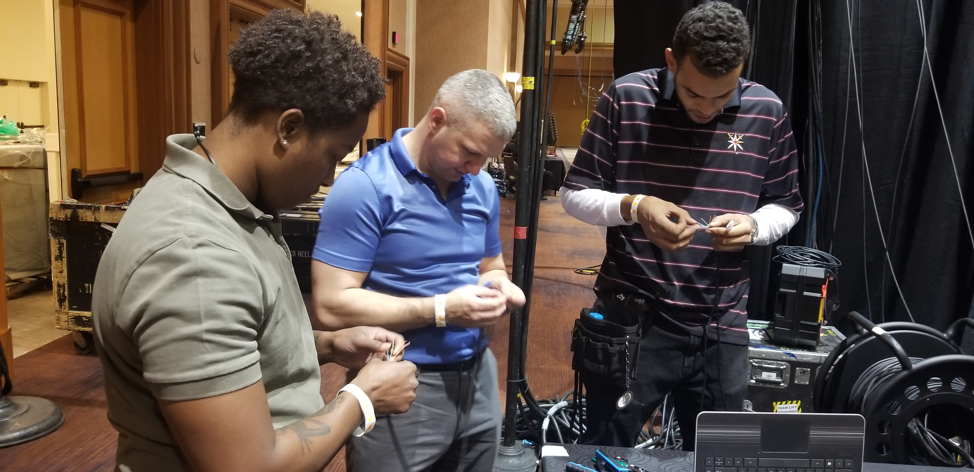 The tool is currently available to Networking Academy students, transitioning service members, veterans and military spouses who want to connect to immediate job opportunities. Over 20,000 candidate profiles have been created on the platform with about 2,500 of those coming from the military community. Since launching the tool two years ago, we've made over 15,000 job connections via the Talent Bridge platform.
Moving forward, Cisco aims to heighten the awareness both internally and externally of the value veterans bring to the workforce and grow the skills training programs available to this talent pool. With over 200,000 service members transitioning out of the military each year, the opportunity for companies to build a strategy around a veteran talent pipeline can create both business value while making an impact in the local military community.
Today, Cuthbert works as a consulting engineer for Cisco's public sector. Fernandez is a research analyst for Cisco's threat intelligence group Talos, a team Fernandez says he had always dreamed of joining. From Networking Academy, to VTIP, to Cisco employee—Cuthbert and Fernandez are examples of how to utilize Cisco's veteran opportunities to land a meaningful career in tech.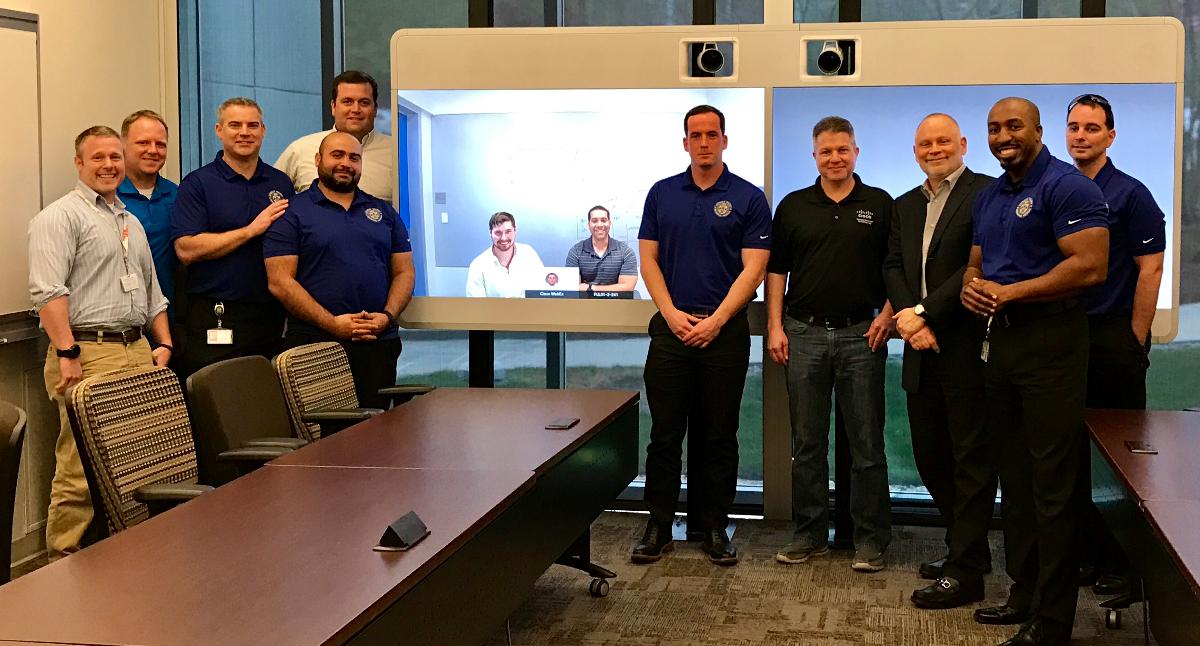 "For those that are transitioning from active duty, it gives them the opportunity to come work at Cisco through a non-traditional path," says Cuthbert, "It doesn't matter if you had experience in IT or not. As long as you are able to pass the milestones and show that you want to be there and that you have the capacity to learn— you were given a shot."
"When recruiting time comes around, I always make sure to share with my social network so people can get an idea, 'Hey if you want to join Cisco, this is how I did it,'" says Fernandez, "Whoever is out there, it's definitely worth the effort to go through the programs being offered by Cisco. While it is hard, it's definitely worth it. This is a great company to work for."
###
The contents or opinions in this feature are independent and may not necessarily represent the views of Cisco. They are offered in an effort to encourage continuing conversations on a broad range of innovative technology subjects. We welcome your comments and engagement.
We welcome the re-use, republication, and distribution of "The Network" content. Please credit us with the following information: Used with the permission of http://thenetwork.cisco.com/.