Buried less than 10 feet deep and snaking around the world lie more than 1 million miles of stressed, critically-important water pipes that are not getting any younger. Many have already reached their demise – and will – in emergency settings, within 25 years.
Faced with this challenge, water utilities are turning to new, smarter technology. These include flushable robots to orbiting satellites to help find leaks, monitor usage, and in some cases, simply find the pipes.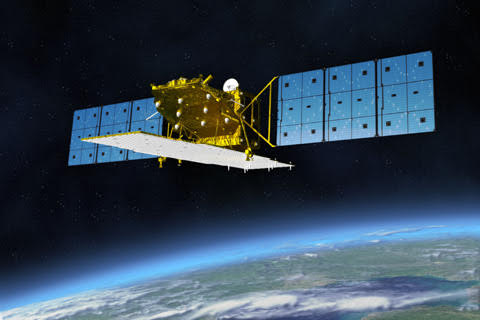 "Nobody knows what's going on underground," says Shai Albaranes, VP of Innovation with Mexichem, a world leader in water pipe infrastructure. "When Mexichem wanted to replace up to four miles of an aging water pipe in Colombia, the customer spent $1 million at the beginning of the project just to understand where the pipe was."
Albaranes adds the problem will become even more acute as an ever-increasing number of people move into urban environments. "Ten thousand people are moving into cities every hour. Urban water networks are not developing at the same speed as urbanization."
In fact, most city utilities have pipes that are 50 to 70 years old, or 150 in older cities such as New York City.
Singapore is a relatively new city with 5 million people. Yet due to its lack of natural water resources, it has long faced challenges in providing enough water to its populace. The vast majority of water pipe leaks in Singapore are due not only to aging pipes but issues such as corrosion arising from the high-water table and high salinity in the soil. Often times, pipes are laid under roads where traffic loads put pressure on them.
See also: How IoT can help rid the world of plastic water bottles
The strain on available resources, service interruptions, soaring costs and pressure to raise water rates are unprecedented and are all expected to worsen in the near future, urban planners say. Billions of dollars in infrastructure repair are potentially at stake. To face the future, new entrants to battle these problems are tackling it with technology. Watchtower Robotics, for one, based in Boston, has built a "soft robot" that can navigate through what can often be very complex pipe networks.
The robot is pumped into a fire hydrant, follows the pipe's operational water flow, then comes out through another fire hydrant. Along the way, sensors inside the robot act like hands as they 'feel' the sides of the pipe for leaks – much in the same way your own hand would feel over a vacuum nozzle. The sensors feel for the suction created by water escaping the pipe. CEO Tyler Mantel asserts it can pinpoint tiny leaks with reliable location accuracy within four feet.
Inspired by the co-founder's master thesis in exploring underground water on Mars, startup Utilis uses the same kind of satellite technology to look for underground water here on earth. Based in San Diego and Tel Aviv, Utilis uses Synthetic Aperture Radar (or SAR), a type of satellite technology that uses the L-band wavelength, to penetrate up to 10 feet underground. The bounced back signal can pick up signs of drinking water as well as leaking pipes, all within a two-block radius. Marketing Director Karen Dubey says an underground leak can – and often does - go undetected for as long as 18 months.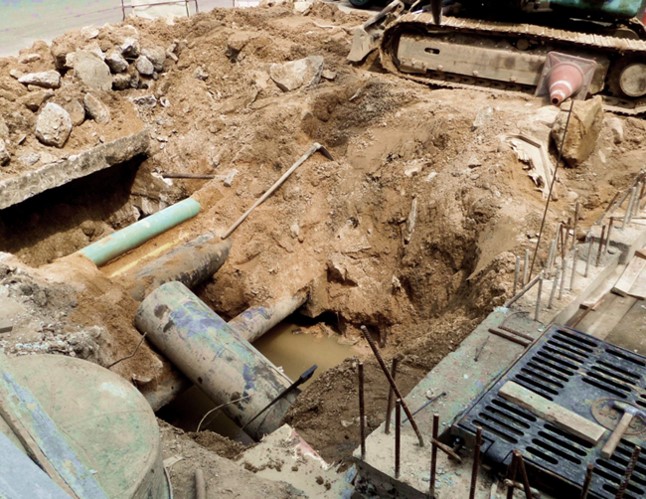 Another company, Fracta, based in Redwood City, Calif., offers a Software as a Service (SaaS) application to assess the condition of water pipes in distribution mains. Fracta uses AI to analyze data from soil, climate, temperature, slope and the proximity of pipes to buildings and railroads that could potentially impact a pipe. The aggregated data generated by AI-powered algorithms not only show which buried water mains are most likely to break but create a digital map of the entire water network many utilities now lack.
In the U.S. alone, water utilities are experiencing some 240,000 water pipe breaks every year, or approximately 4,600 each week.
Fracta Chief Revenue Officer Doug Hatler says, "When you think of the hundreds of thousands of pipe segments, how does any human decide which segment needs to be replaced? The number of factors that contribute to problems are bigger than what engineers alone can handle."
Phyn is a startup outside of Los Angeles that sends usage data to home owners via a smartphone app. The real-time data show how much water, in aggregate, is used in homes, whether it be by toilets, sinks or for gardening. Phyn Plus' sensors are installed by plumbers on the main water supply line and measure tiny changes in water pressure. This allows Phyn's machine learning algorithms to understand subtle differences between a running bath and a burst pipe. If usage is abnormal, an alert is sent to the phone.
See also: Startup uses open source tech to make water accessible
"When we talk to plumbers who have been industry for decades, their eyes just go wide," says Phyn Head of Marketing Jason Rosenthal, "They say plumbing principles haven't changed since Roman times, and they're really excited about the possibilities in disrupting an industry like this."
Gert-Jan Massdam, Global VP of Market Strategy and Innovation at Mexichem's water solutions business Wavin, takes a broad view on the situation.
"Water can no longer be taken for granted," he says, "A structural problem in both developed and underdeveloped economies is that the aging public infrastructure in many cities is underinvested and not equipped to deal with water scarcity and the exponentially growing impact of climate change."
For example, in northern parts of the U.S., heavy freeze and thaw can have a significant effect on water pipes. In the Midwest this past year, massive flooding occurred with alarming regularity. Aging water systems are not improving with time. The role technology plays may prove critical in helping to solve this global issue.
Let us know about technology used in aging water systems and what you've seen in the industry that's cutting edge.
###
We welcome the re-use, republication, and distribution of "The Network" content. Please credit us with the following information: Used with the permission of http://thenetwork.cisco.com/.