Tired of being in-and-out of Internet at large arenas? The struggle of trying to upload clips of your favorite musician to Instagram Stories or trying to find your friend who left for the bathroom may soon be over.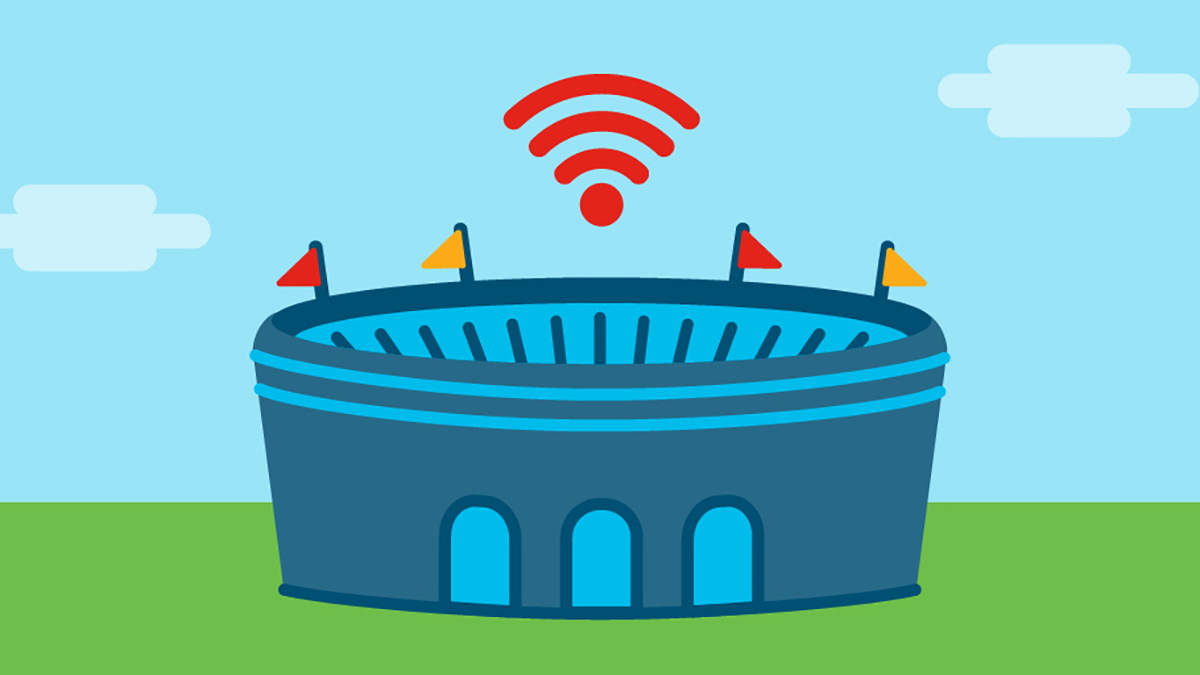 Many are saying that Wi-Fi 6 will truly change the way we access the Internet—with higher speeds, lower latency, and greater density. Wi-Fi 6's theoretical speed limit is 9.6 Gbps, up from Wi-Fi 5's 3.5 Gbps. We are continuing to collect connected devices in our homes and businesses, creating IoT-filled spaces that need more connectivity. The Verge writes that currently, homes have about nine Wi-Fi devices on average and that number is projected to average 50 per household in a few years.
See also: Cisco at Mobile World Congress
Wi-Fi 6 will help in creating those connections, allowing both consumers and enterprises to interact with Wi-Fi in completely new ways. One of these ways will be in big venues.
Why it'll be important for gamers
The online gaming world is an industry that has been booming, with a projected $3 billion of eSports revenue by 2022. With that comes giant arenas of hundreds of thousands of seats—take the recent BlizzCon event attended by more than 40,000 superfans.
See more: AI gamers beat the humans, so where does that leave us
These high-density areas, like sports arenas or concert stadiums, are filled with attendees and their devices with photos and videos to share. eSports stadiums especially need the Wi-Fi power to give viewers new and engaging experiences, like an audience simultaneously watching AR or 360 video. Take the usual density of your normal arena and add on fan expectations of seamless AR, VR, and 4K video—this requires something like Wi-Fi 6 to do the job.
Cisco's Wireless Product Management Lead Greg Dorai says arenas are likely the first area we'll see the biggest change.
"Most arenas want to give you a digital experience, because usually you're not in the first-row seat," says Dorai, "You can't see the floor or the game as well as you can at home on your TV. It's hard to do that today because it's such high-density environment, like 50,000 seats, and each seat needs that 50 MBP as throughput. But 5G and Wi-Fi 6 can do that."
An extra plus? Wi-Fi 6 also improves the battery life on your devices, which means more time capturing your special arena experiences.
###
We welcome the re-use, republication, and distribution of "The Network" content. Please credit us with the following information: Used with the permission of http://thenetwork.cisco.com/.