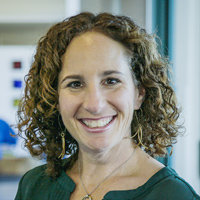 Video by Liza Meak

Article by Stephanie Chan
What is your name and what do you do?
My name is Dustin Li, and I am one of the operations coordinators for Cisco Tactical Operations (TacOps). My job is a catch-all that includes everything from handling logistics for deployments and making sure equipment is ready to deploy, all the way to advancing our thought leadership efforts by giving talks at conferences and managing our remote sensing strategy.
I also manage our software development efforts internally, and I spend a lot of time building relationships with other agencies. There's a saying—once a disaster has hit, there's no time to exchange business cards. We try to make sure we have those relationships established before a disaster hits.
What is Cisco TacOps?
TacOps is a part of Cisco's Corporate Social Responsibility (CSR) efforts. After a disaster strikes, we set up emergency communications. One of the biggest challenges in disasters is that cell towers get knocked down, antennas get misaligned, or fiber lines get cut. This is a problem because first responders and the population need to communicate in a disaster—for example, you need to send emails or make phone calls.
See also: What's on your desk, Derek Idemoto?
Our role as a team is to fill in that gap between where the disaster has hit and knocked out communications, up to the time that commercial service can be restored. We supply internet backhaul, routing and switching, Wi-Fi, phones, radio interoperability, network security, and video support. We provide all of these services to critical infrastructure partners, non-profits, and government agencies, deploying as a boots-on-the-ground team with technical and operational experts that are trained to operate in challenging environments. We're not trying to sell any of the products we use, everything that we do is for the social good, and free of charge.
We are often asked how people can help; TacOps also leads Cisco's Disaster Incident Response Team (DIRT) program, which is a volunteer team comprised of other Cisco employees and contractors.
What are some recent deployments that TacOps has made?
We were at last year's Camp Fire, which was really devastating to the Chico and Paradise areas. We worked with one of the hospitals to try to get Internet back up. With Hurricane Michael and Florence, we supported the local and state agencies, including police stations, medical clinics, and fire stations.
In Uganda there are a lot of refugee camps that have opened up, with people coming in especially due to famine or conflict. We've also been involved in the European refugee crisis areas every year since 2015, helping to set up and maintain Wi-Fi at the refugee camps.
A TacOps engineer who was there said that one of the first questions that was asked when people landed in Greece was, 'Do you have Wi-Fi here?' When the answer was yes, they would take their cellphones out of plastic bags and get on a messaging app and text their family to say they're safe. That's so powerful—you think about people making crazy journeys. Being able to reconnect with family and loved ones is a really big deal.
See also: How Cisco TacOps aids in crises
The first deployment I went on with TacOps was Hurricane Irma in Antigua and Barbuda. Barbuda lost a ton of its structures—it looked like there were these concrete pads on the ground but I only realized later that there used to be houses standing on top. It sustained a really heavy impact, and there are only two cell towers on the island. Due to the hurricane-force winds, one of the towers was folded in half and the other's antennas were misaligned. As the public safety folks were trying to do debris removal, they didn't have an easy way to communicate across the island and back to Antigua.
We initially brought in a GATR, which is a very portable satellite dish in a balloon form, and a Rapid Response Kit. Our network was their line of communications for a couple months. One of the military folks was using our Rapid Response Kit. It made a big difference there and as my first disaster response with TacOps, that was pretty cool. I really enjoyed the relationships we were able to establish and the impact that we made.
What's in your kits?
Emergency Communications Kit
In the front of our kit is an IOS (Internetwork Operating System) router, a cellular card to use LTE, a telephone line card, a Power over Ethernet (PoE) switch, cables and accessories. On the bottom is the UPS—the uninterruptable power supply. It has a battery built into it, so even if the kit loses power, the kit can keep running. It also has two phones and two wireless access points.
We would use this kit to help bring up a small branch office, or part of a hospital network, for example. It's a Swiss Army Knife for networking and it's really powerful from a technical standpoint.
Personal Deployment Kit
In this kit we have things like a sleeping bag, a tent, a mattress, Meals Ready to Eat (MREs), water purification tablets, bug repellent, and sunscreen. We have all of the things that a person on deployment might encounter in an uncertain environment. In disasters, you have to deal with the elements— you may not know where you're sleeping, or where your next meal or water will be. We want to make sure when we deploy that we have the equipment to self-sustain. We want to make sure we are not a burden to anyone else, and that what we are offering is a pure resource.
Mesh Response Kit
This kit is used to cover large areas with Wi-Fi. It has four Meraki MR84 access points, omnidirectional antennas, four PoE injectors, an MX65 router, and a lot of cable to support that. During the Sonoma and Napa wildfires, we supported a client that was helping to restore utilities around the area. We used this kit to cover the area in Wi-Fi—we had Internet coming off of a satellite dish, as well as LTE.
Phone Kit
There are eight desk phones and a Meraki PoE switch inside this kit. We use it to set up quick call centers or to provide telephony to emergency operations or 911 centers. It's a pretty simple kit but it provides easy and rapid capability in a way that is rugged— we can ship it anywhere in the world and have eight phones in a box.
Rapid Response Kit
This is by far the simplest of our kits, but one of the most important ones. It was developed after Typhoon Haiyan when we realized that for a lot of the disasters, getting the equipment into disasters is logistically difficult, and it sometimes gets lost on the plane. We wanted to make sure when we showed up in a disaster area, we had a baseline capability. It includes a Meraki MX65W, which includes Wi-Fi capability, security, PoE, and it's also got a phone. It's a nice tool to have when you don't have anything else on the ground.
The unique thing is that this kit is 19 pounds and fits into an overhead compartment so we can make that sure when we land, we have something with us. It also consumes very little electrical power, which can be limited in disasters.
###
We welcome the re-use, republication, and distribution of "The Network" content. Please credit us with the following information: Used with the permission of http://thenetwork.cisco.com/.