To scooter or not to scooter? That is the question — and there are strong feelings on both sides of the issue.
To the pro-scooter people (which includes this writer), scooters are a fun, affordable and environmentally friendly "last-mile" option in the exploding so-called "micromobility" space. To the critics, scooter users are pesky flaunters of traffic rules who seldom wear helmets and clog sidewalks. It's one reason some cities have banned scooters.
Whichever camp you're in, adoption of mass-shared electric scooters from companies like Bird and Lime is ramping up at an unprecedented pace. But the scooters are part of a larger, complex tapestry of micromobility that is pulling in incumbents from the ridesharing and automobile worlds, making it hard to know how this fledgling market will settle down.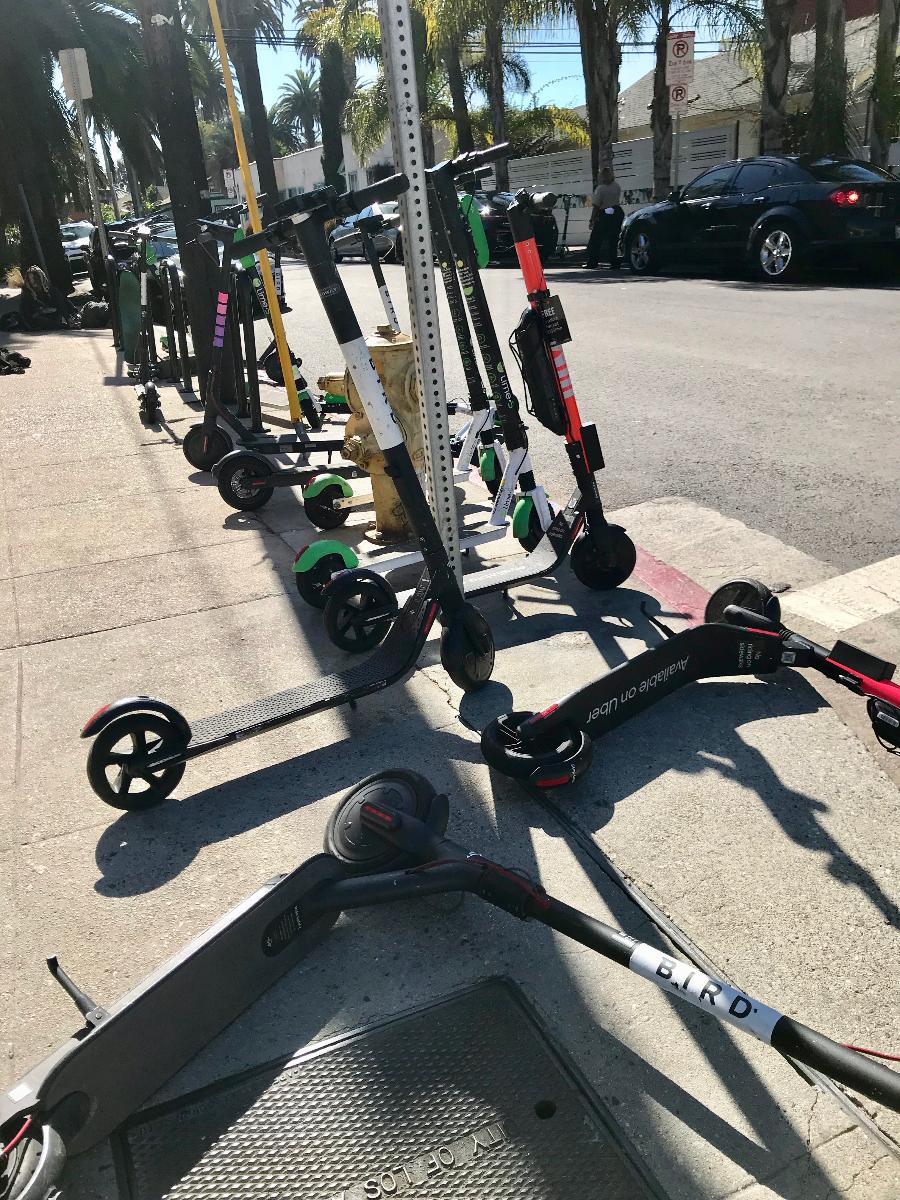 "The speed of iteration and new business model creation is incredible right now," says Gabe Klein, co-founder of CityFi, which helps cities and companies navigate the increasingly complex urban landscape. "For a while, dock-less bikes were the hot thing, but now everyone is doing scooters. If you see what has happened with Bird, Lime or Spin in cities in Southern California, every week something new is changing the game."
2018 — Year of the Scooter?
The e-scooter business exploded onto the startup scene less than two years ago, growing so fast it led industry watchers to dub 2018 the Year of the Scooter. First out of the gate was Bird, founded in Santa Monica, California in April 2017. It was followed by San Mateo, California-based Lime, a bike-sharing company that introduced scooters in February 2018. Other smaller players include Dott, Scoot, Spin and (in parts of Central and South America) Grin.
Investment dollars flooded in, at one point buoying Bird to a $2 billion valuation. Bird marked its one-year anniversary announcing it had hit 10 million rides. Scooters are in over 100 U.S. cities and are springing up around the world, from Austin, Texas, Washington, D.C. and Portland, Oregon to Vienna, Mexico City, Tel Aviv, Paris, Madrid and Zurich.
It has not all been smooth sailing. Scooters have faced bans in some cities (Santa Monica and San Francisco, for example) due to companies rolling out scooters without permission. In some cases, the bans were lifted, albeit selectively. There are also safety concerns. Broken collar bones and wrists and head injuries are common among riders who fall. And several riders have died (in Washington, D.C. and Dallas, Texas, and again near San Diego, California and in St. Louis, Missouri).
Scooters also face tough unit economics. In some cases, the machines only last about two months — not long enough to recoup the cost of purchasing the scooter. Most scooters are made by Segway Ninebot (a Chinese company owned by Xiaomi) and cost about $500 apiece. Vandalism is a major problem, with scooter haters sometimes sharing acts of scooter abuse on websites such as the Instagram account @birdgraveyard.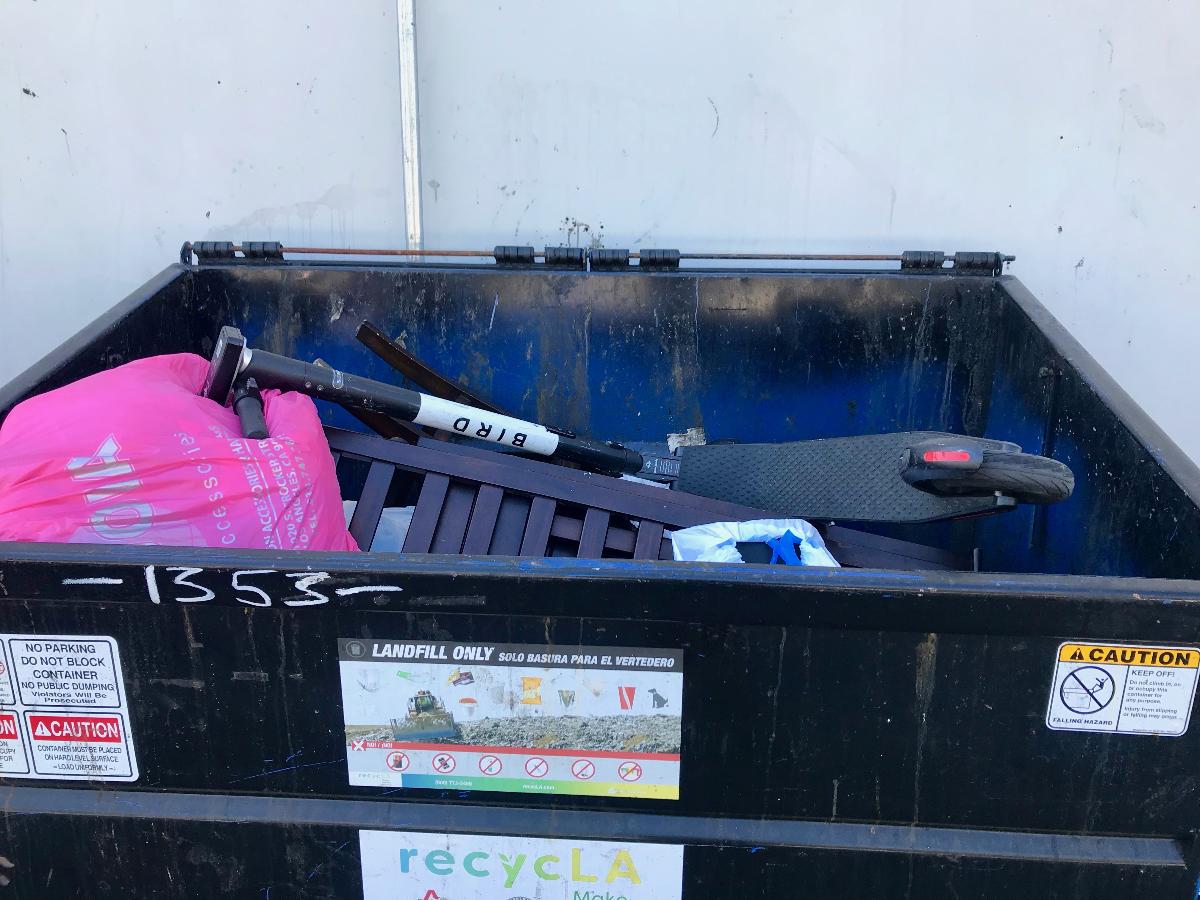 Enter the Incumbents
The scooter craze has lured incumbents such as Ford, Uber and Lyft, who are eager for a piece of the micromobility action. Ford owns Bay Area bike-sharing company GoBike, has introduced the electric GoBike Plus and acquired e-scooter company Spin.
The Lyft app offers users the option to use Lyft Scooters. Uber has partnered with Lime, and the Uber app includes the option to use scooters and electric bikes from bike-sharing startup JUMP, which Uber bought last year for about $200 million. Uber is also exploring a deal to acquire Bird or Lime.
see also: Cars in space
Perhaps not surprisingly, there's some technological overlap between scooter services and ridesharing services like Uber and Lyft. Scooter sharing is done entirely through a smartphone app and is cashless — typically costing $1 to ride, plus 15 cents per minute. Like ridesharing apps, scooter apps combine geolocation technologies with mapping software, push notification/SMS capabilities (e.g., to inform a rider that a scooter is reserved or out of service) and payment integration.
And it's not just technological overlap. Some former ridesharing employees have moved into the scooter world — most notably Bird CEO Travis VanderZanden, who is an alumnus of both Uber and Lyft.
The Fastest Technological Adoption in History?
According to Micromobility Industries, shared scooters and dock-less bikes have attracted nearly 500 million users in barely three years, making micromobility the fastest technological adoption in history. Horace Dediu, the company's co-founder and an analyst with Asymco, predicts that micromobility rides will increase by a factor of 10 every year for the next 5-6 years, potentially reaching a trillion rides a year.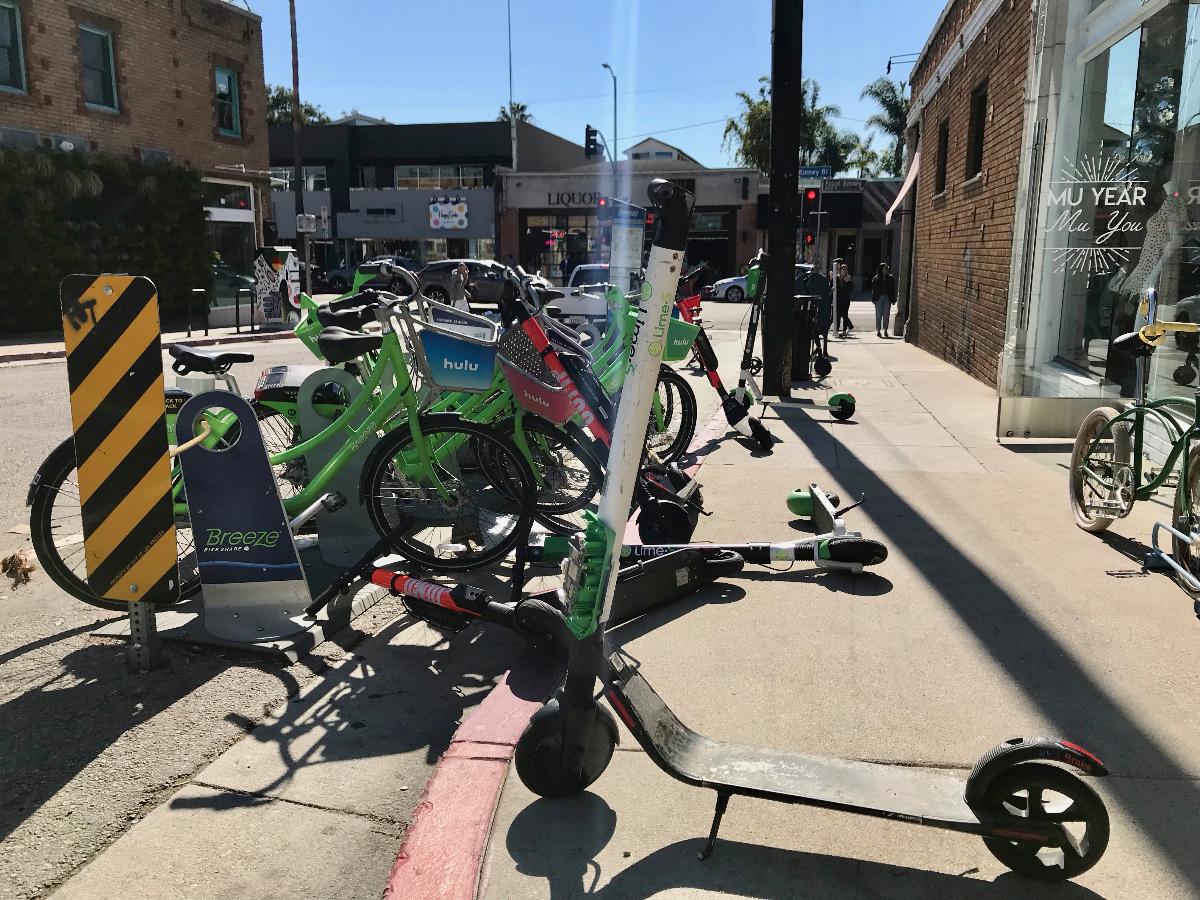 "There is very strong demand for very short rides," says Dediu, who coined the term "micromobility." "It's also fairly easy to supply that demand, and there's a tremendous upside — not to mention a positive impact on atmospheric carbon."
It's easy to see why that demand is so strong. On a typical day on trendy Abbot Kinney Boulevard in Venice, California, the procession of last-mile transportation options is mind-boggling. Weaving among the Ubers, Lyfts and privately owned cars are multiple flavors of e-scooters, shared bikes and e-bikes, not to mention regular bikes and skateboards — even an occasional electronic unicycle or rollerblade rider (in pajamas!). In a city renowned for its blue skies and traffic-strangled streets, people don't want to be in cars — at least for shorter journeys.
But the jury is still out on how long scooters will be a dominant micromobility option. Dediu predicts that scooter companies could become entirely new businesses in the next three to five years, if they even survive that long. "The business of transporting people will be far broader and the way people pay for transportation will change," he says.
In the meantime, even some of those who opposed scooters are getting used to them.
"They were annoying at first," says Santa Monica resident Templar Soto. "But I don't see a problem with them anymore. I'm pro-fun — and so far I haven't been run over by one."
###
We welcome the re-use, republication, and distribution of "The Network" content. Please credit us with the following information: Used with the permission of http://thenetwork.cisco.com/.